How To Style Regular-Fit Jeans? 5 Awesome Outfit Ideas
Jeans are a wardrobe staple for men and women alike, and there's no doubt that regular-fit jeans are one of the most versatile styles. But how do you style them so that they look good on you? This blog post will show you how to style regular-fit jeans. I will also give you some tips on regular-fit jeans. So keep reading to learn more!
How To Style Regular Fit Jeans?
Different people have different ideas about how to style regular-fit jeans. Some people like to keep it simple and wear them with a t-shirt and sneakers. Some outfit ideas are:
1. Regular Fit Jeans With Blue Denim Shirt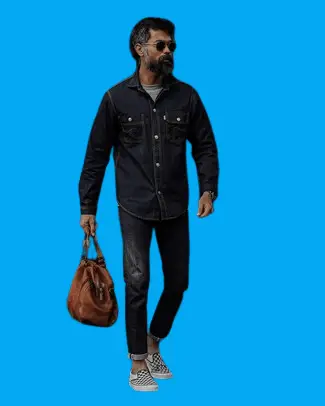 Try pairing regular-fit jeans with a blue denim shirt for a sharp and stylish look. This look is perfect for a casual day out or a night on the town. The key to pulling off this look is to keep the shirt well-fitted and tuck it into the jeans. Add a belt and a pair of dress shoes to complete the look.
2. White T-Shirt Works Well With Regular Fit Jeans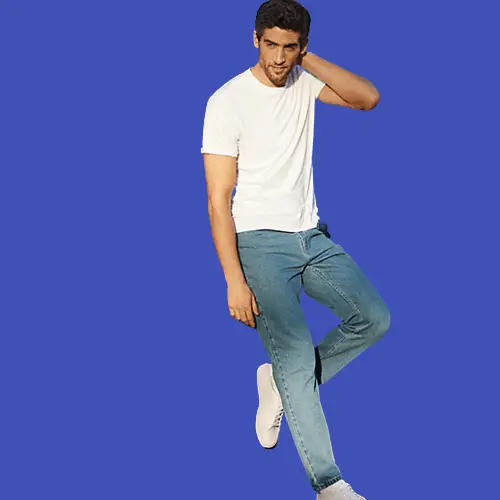 If you're looking for a timeless, classic look, you can't go wrong with regular-fit jeans and a white t-shirt. This look is perfect for any casual occasion and easy to wear. Plus, it's a look that any man can pull off, regardless of his body type.
3. Grey Shirt With Regular Fit Jeans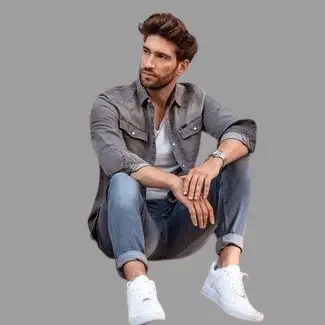 These regular-fit jeans are perfect for a man who wants a classic look with a modern twist. The dark grey shirt is a great way to add a little edge to your outfit, and the jeans will keep you comfortable all day long. Whether you're headed to the office or out for a night on the town, these jeans will help you look your best.
4. Regular Fit Jeans With Blazer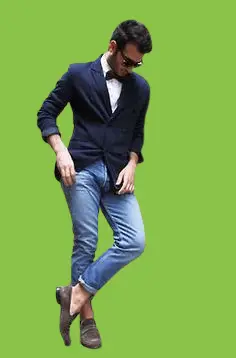 A sharp blazer can elevate any look, and pairing it with a great pair of jeans is a winning formula. Try teaming regular-fit jeans with a blazer for a smart-casual outfit that will take you from the office to after-work drinks. Add a shirt and tie for a polished finish during the day, then ditch the tie and open up the collar for a more relaxed feel come evening. Complete the look with some leather loafers or dress shoes, and you're ready.
5. Regular Fit Jeans With Yellow Jacket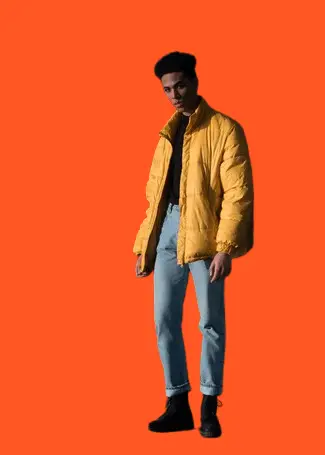 Regular-fit jeans are comfortable and relaxed and don't hug your body too tightly. This makes them a very popular type of jeans and a great choice for everyday wear. Adding a yellow jacket to this look is a great way to add a pop of color and make a simple outfit look more stylish. Yellow is also a great color for fall and winter, so this is a great way to transition your wardrobe from summer to fall.
What To Know Before Wearing Regular Fit Jeans?
Before you slip into your next pair of regular-fit jeans, you should keep a few things in mind. Here are six tips to help you choose the right pair of jeans and get the most out of your purchase.
1. Consider the rise:
Low-rise jeans sit low on your hips, while high-rise jeans come up to your natural waist. Choose a rise that is comfortable for you and flatters your figure.
2. Look at the inseam:
The inseam is the distance from the crotch seam to the bottom of the leg opening. You may want to look for a longer inseam if you are tall. Conversely, you may want to look for a shorter inseam if you are short.
3. Check the fabric:
Denim is typically made from cotton but can also contain polyester, spandex, or other synthetic fibers. The fabric content will affect how the jeans feel and how they hold up over time.
4. Decide on a wash:
Jeans are available in a wide range of washes, from light to dark. Choose a wash that flatters your complexion and fits with your style.
Comfort Fit Vs Regular Fit Jeans
When it comes to jeans, there are two basic types of fit: comfort fit and regular fit. Both have pros and cons, so choosing the right type of fit for your body type and needs is important. 
Comfort-fit jeans are designed to be more relaxed and comfortable, with a looser cut around the hips and thighs. They're perfect for those who want extra room to move or for days when you're just lazy. However, comfort-fit jeans can also look a bit baggy and sloppy, so they're not always the best choice for a night out. 
Regular-fit jeans are more tailored and form-fitting, with a slim cut that hugs your curves. They're a great choice if you want to show off your shape, but they can be uncomfortable if you're not used to them. However, regular-fit jeans tend to be more flattering on most body types, so they're worth trying even if you're not used to them. Try them on whichever type of fit you choose before you buy them to ensure they're comfortable and look great.
Conclusion
That's all for today's post on how to style regular-fit jeans. If you have any questions, please comment below. I love hearing from our readers and will get back to you as soon as possible. In the meantime, check out some of our other posts for more fashion tips and advice. Thanks for reading!