How to Style Carhartt Pants? From Workwear to Streetwear
Carhartt pants are renowned for their durability, functionality, and rugged appeal. Initially designed for workwear, Carhartt pants have become a versatile fashion statement. Whether you're going for a casual, street-style look or a trendy urban ensemble, Carhartt pants can be easily incorporated into your wardrobe.
This article explores various styles of Carhartt pants, providing fresh and inspiring ideas for your daily outfits. Don't forget to read our recent post- How Do Carhartt Pants Fit?
How to Style Carhartt Pants?
Carhartt pants have a rugged and practical style that can be versatile and easily incorporated into various outfits. Here are some ideas on how to style Carhartt pants:
1. Casual Chic: Pairing Carhartt Pants with Graphic Tees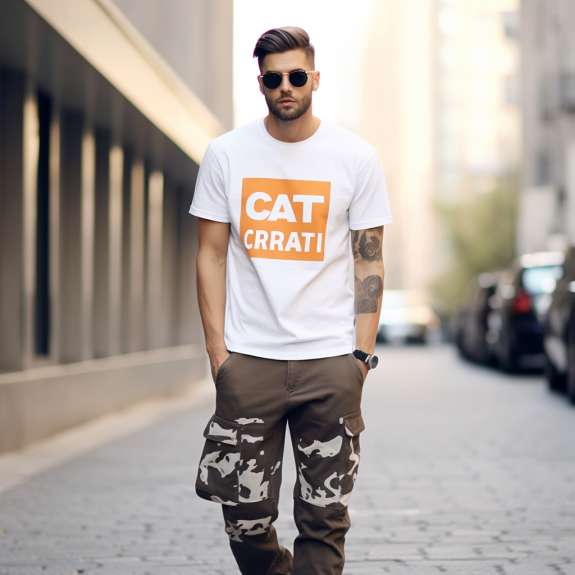 If you want a laid-back, effortlessly cool look, pair your Carhartt pants with a trendy graphic tee. Opt for tees with eye-catching designs, witty phrases, or band logos for a touch of personal style. Complete the outfit with white sneakers, and you'll be ready to conquer the day with style and comfort.
2. Dressing Up: Carhartt Pants with a Button-Down Shirt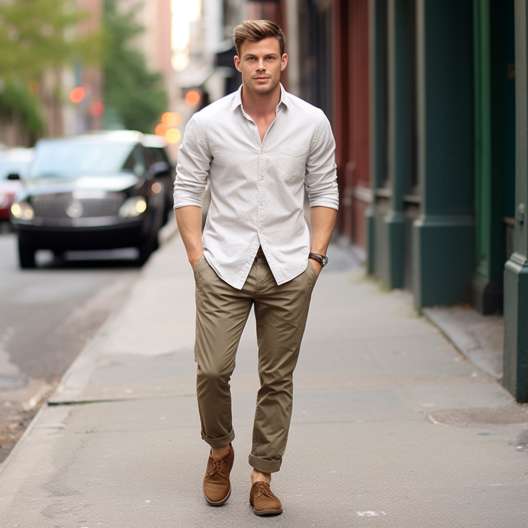 Carhartt pants can easily transition from casual to smart casual by pairing them with a crisp button-down shirt. Roll up the sleeves for a more relaxed vibe, or tuck it in for a polished appearance. This versatile combination is perfect for dinner outings, casual office days, or even a date night.
3. Athleisure Appeal: Carhartt Pants with Hoodies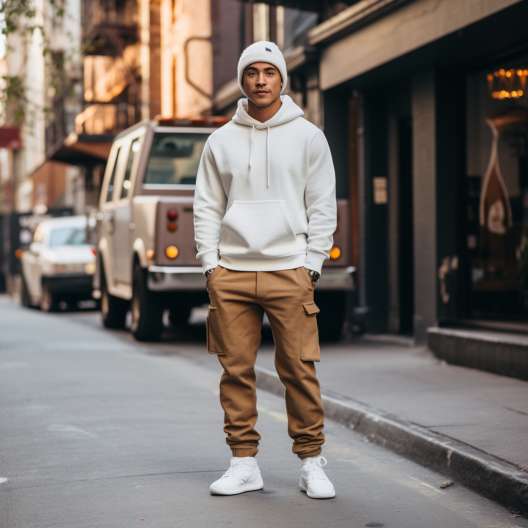 Combine the comfort of Carhartt pants with the laid-back style of hoodies to achieve an athleisure look. Choose hoodies in neutral tones or trendy colors to match your pants. Accessorize with sporty sneakers and a baseball cap to complete the ensemble while embracing a sporty yet fashionable appearance.
4. Layered Look: Carhartt Pants with Denim Jackets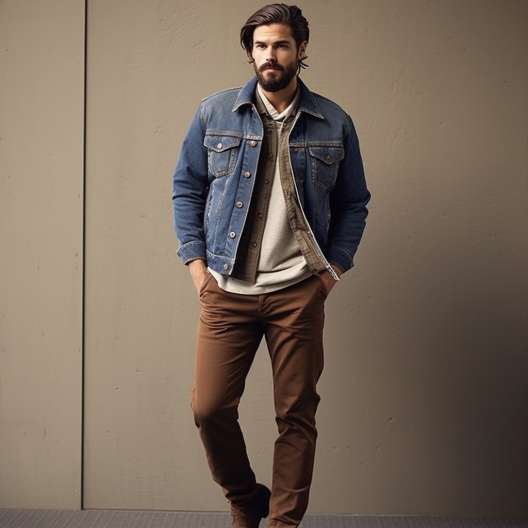 Create a stylish layered look by pairing your Carhartt pants with a classic denim jacket. This combination adds dimension and texture to your outfit, making it suitable for various weather conditions. It's perfect for a relaxed weekend outing or a casual meet-up with friends.
5. Office Ready: Carhartt Pants with Blazers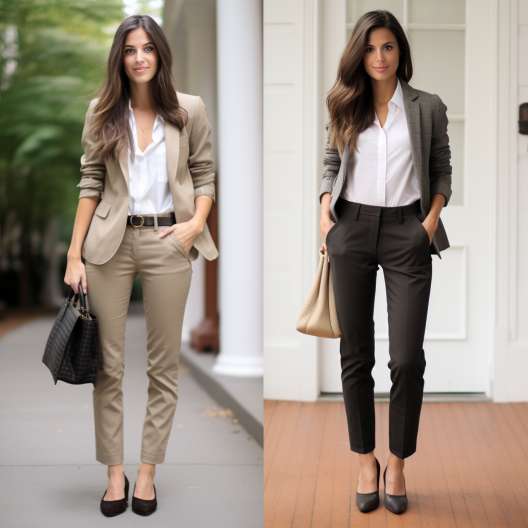 Transform your Carhartt pants into work-appropriate attire by teaming them with a tailored blazer. Choose neutral-colored blazers for a polished look, or experiment with patterns and textures for added flair. This outfit is both comfortable and professional, ideal for business casual workplaces.
Also Read: Do Carhartt Pants Shrink?
6. Vintage Vibes: Carhartt Pants with Retro Shirts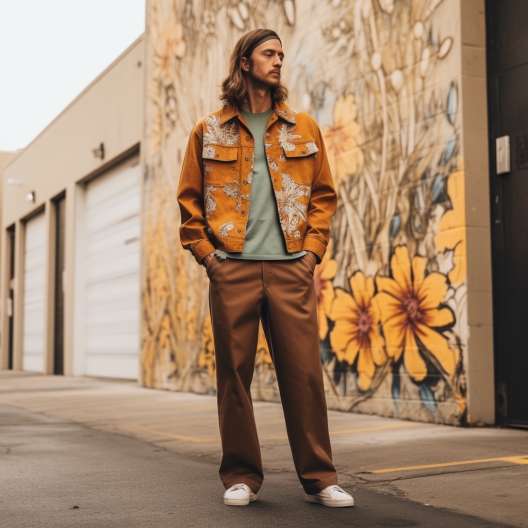 Tap into nostalgia by pairing your Carhartt pants with vintage-inspired shirts. Look for retro patterns, floral prints, or classic stripes that evoke a sense of the past. This fashion-forward combo is perfect for standing out in a crowd while embracing a touch of vintage charm.
7. Streetwear Statement: Carhartt Pants with Oversized Tops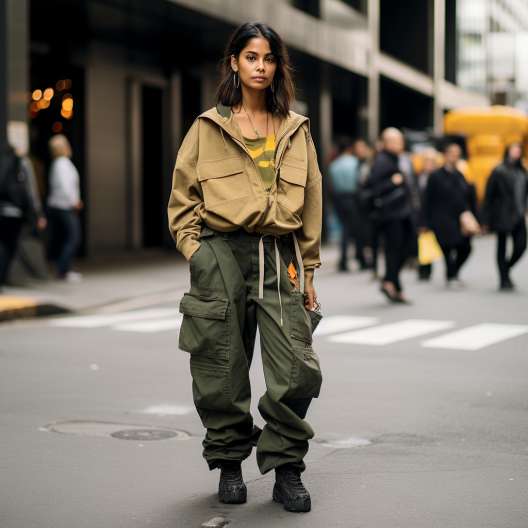 Experiment with streetwear by pairing your Carhartt pants with oversized tops like baggy sweaters or long-line t-shirts. Fashion enthusiasts and influencers alike favor this bold and edgy style. Complete the look with chunky sneakers or combat boots for an urban edge.
8. Effortless Elegance: Carhartt Pants with Silk Blouses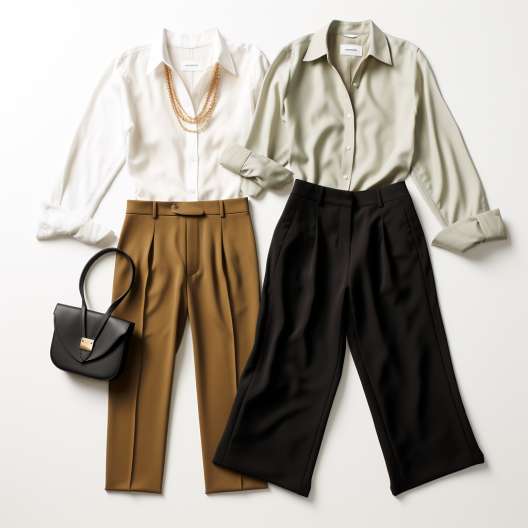 Elevate your Carhartt pants to sophisticated heights by pairing them with silk blouses. This combination offers comfort and elegance, perfect for upscale events or formal gatherings. Accessorize with dainty jewelry and high heels to complete the effortlessly chic look.
9. Boho Beauty: Carhartt Pants with Flowy Tops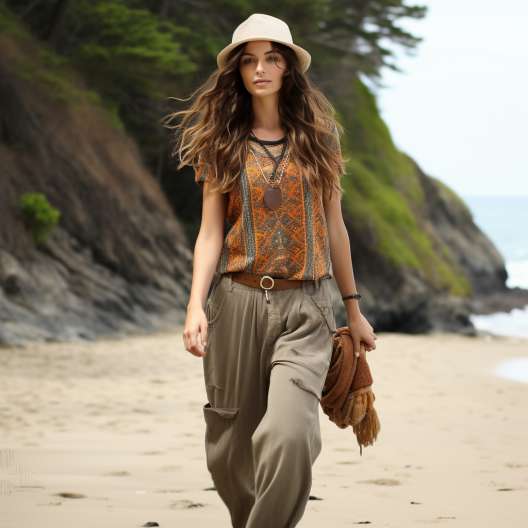 Capture the essence of bohemian fashion by combining Carhartt pants with flowy, loose-fitting tops. Opt for earthy tones and patterns to embrace the boho vibe fully. Add a floppy hat and a fringed bag to complete the free-spirited look.
10. Utility Style: Carhartt Pants with Utility Jackets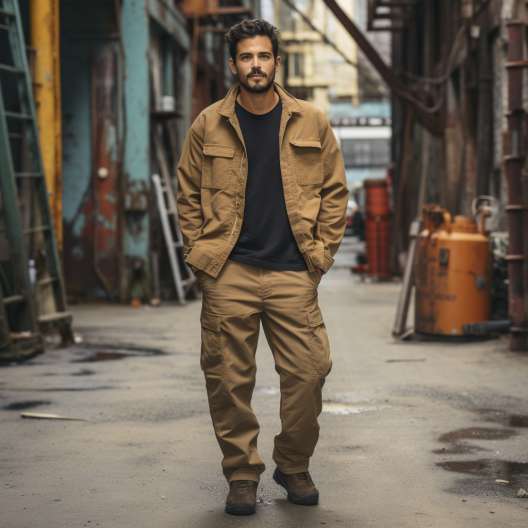 Celebrate the workwear origins of Carhartt pants by pairing them with utility jackets. These jackets are stylish and functional, with ample pocket space. This practical look is perfect for outdoor adventures or when you want an experimental yet fashionable outfit. Don't forget to read our recent post- Dickies vs Carhartt Pants.
11. Monochrome Magic: Carhartt Pants with Matching Tops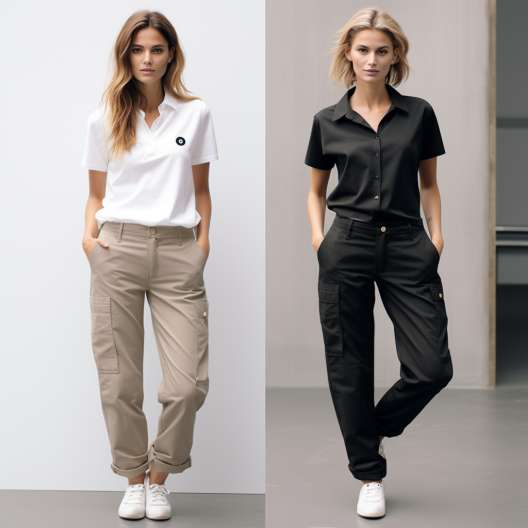 Carhartt pants with matching tops in a monochromatic color scheme create a sleek and sophisticated appearance. To create an elegant and sophisticated appearanceThis minimalist approach to styling exudes a sense of elegance and modernity. Add a statement accessory in a contrasting color for a pop of interest.
12. Edgy Urban: Carhartt Pants with Leather Jackets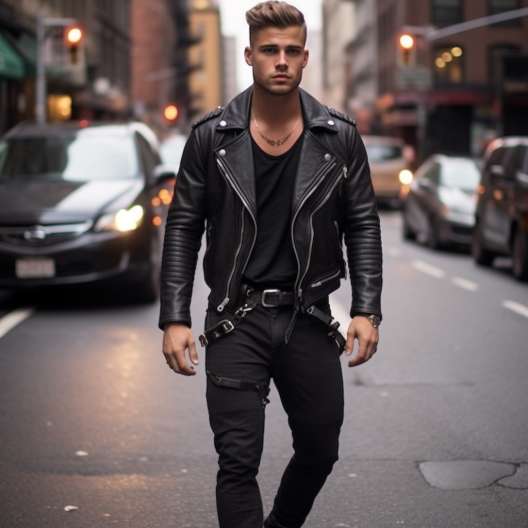 Unleash your inner rebel by pairing Carhartt pants with a stylish leather jacket. This edgy urban look exudes confidence and attitude. Complete the outfit with combat boots or studded accessories for a rocker-inspired appearance.
13. Playful Patterns: Carhartt Pants with Printed Shirts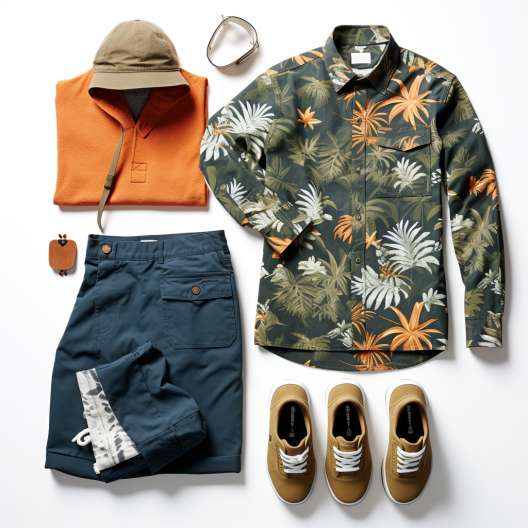 Step out of your comfort zone by combining Carhartt pants with bold and playful printed shirts. From quirky designs to tropical motifs, this pairing allows you to showcase your fun and adventurous side. Don't shy away from experimenting with various patterns and colors.
14. Classic Cool: Carhartt Pants with White T-shirts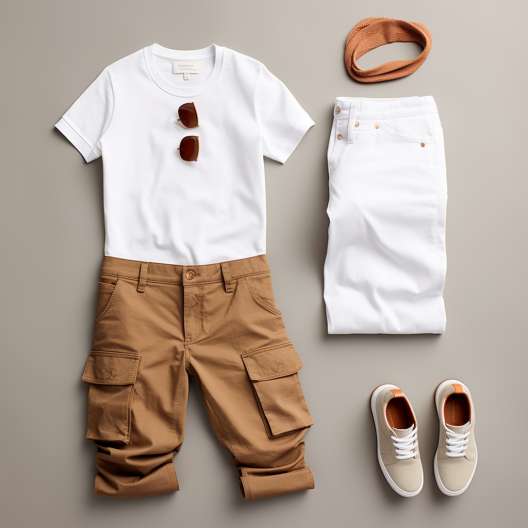 Keep it timeless and effortlessly cool by pairing Carhartt pants with a crisp white t-shirt. This classic combination is a wardrobe staple and can be dressed up or down depending on the occasion. Accessorize with statement jewelry or a stylish watch to add a personal touch.
15. Glamorous Grunge: Carhartt Pants with Plaid Shirts
Embrace the grunge aesthetic by pairing Carhartt pants with a plaid flannel shirt. This alternative style brings a touch of rebellion and authenticity to your outfit. Wear combat boots or chunky platform shoes to complete the grunge-inspired look.
16. Summer Vibes: Carhartt Shorts with Tank Tops
Style your Carhartt shorts with a comfortable tank top for those sunny days. This summer-friendly combo keeps you cool while maintaining a stylish edge. Add sunglasses and sandals for the perfect warm-weather outfit.
17. Fall Fashion: Carhartt Pants with Sweaters
Pair your Carhartt pants with cozy knitted sweaters for a chic fall look as the weather cools. Layer with scarves and accessorize with ankle boots for a warm and fashionable outfit during the autumn season.
18. Winter Warmth: Carhartt Pants with Puffer Jackets
Stay warm and stylish in winter by combining Carhartt pants with a puffer jacket. This insulated outerwear keeps you cozy during chilly days, and you can choose from various colors and styles to match your taste.
19. Spring Freshness: Carhartt Pants with Pastel Tops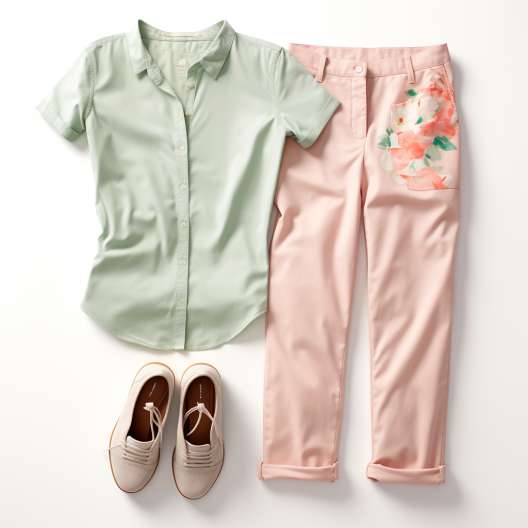 Welcome the spring season by pairing your Carhartt pants with soft pastel tops. Embrace the freshness of the season with light and airy fabrics. Accessorize with floral hairpins or delicate jewelry to complete the spring-inspired look.
20. Weekend Comfort: Carhartt Pants with Hooded Sweatshirts
Unwind during the weekend by styling Carhartt pants with comfortable hooded sweatshirts. This laid-back combination is perfect for running errands or relaxing at home. Slip into cozy slippers or sneakers for ultimate comfort.
21. Formal Flair: Carhartt Pants with Dress Shirts
Pair your Carhartt pants with a classic dress shirt for semi-formal events or dressy occasions. This polished ensemble exudes sophistication and style. Opt for neutral colors like white or light blue for a timeless appearance.
22. Music Festival Ready: Carhartt Pants with Crop Tops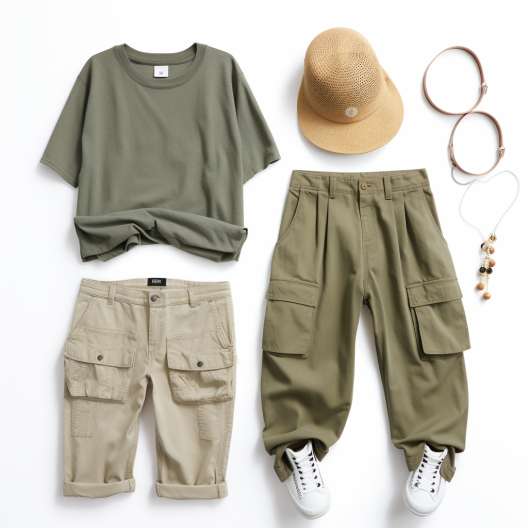 Rock the music festival scene with Carhartt pants paired with trendy crop tops. This fun and vibrant look keeps you cool and stylish during summer concerts and outdoor events.
23. Beachy Boho: Carhartt Shorts with Off-Shoulder Tops
Hit the beach in style with Carhartt shorts paired with off-shoulder tops. This beachy boho look offers comfort and fashion, perfect for enjoying the sun and sand.
24. Date Night Glam: Carhartt Pants with Silky Camisoles
Impress your date with elegance by pairing Carhartt pants with silky camisoles. This alluring combination exudes romance and charm, making it ideal for special occasions and intimate dinners.
25. Traveler's Comfort: Carhartt Pants with Oversized Sweaters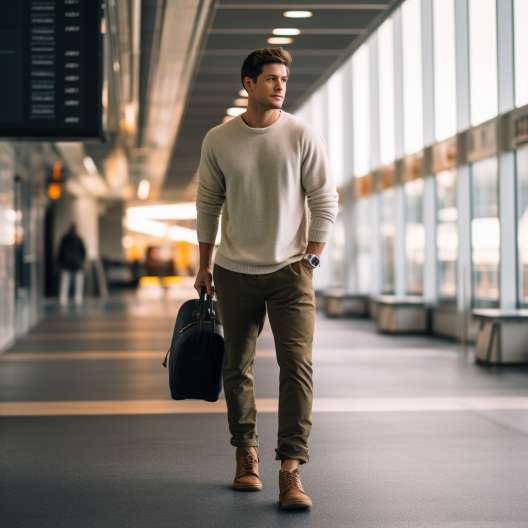 Stay comfortable during your travels by styling Carhartt pants with oversized sweaters. This cozy combination keeps you warm on long flights or road trips, making it the perfect travel ensemble.
Frequently Asked Questions (FAQs)
Can I wear Carhartt pants to the office?
Yes, you can! Pair your Carhartt pants with a button-down shirt and a blazer for a smart casual office-appropriate look.
How do I style Carhartt pants for a music festival?
Embrace the festival vibe by pairing Carhartt pants with trendy crop tops and accessorize with boho-inspired jewelry and flower crowns.
Are Carhartt pants suitable for winter?
Absolutely! Opt for Carhartt pants with insulation and pair them with puffer jackets to stay warm and stylish during the colder months.
Can I dress up in Carhartt shorts for a date night?
Yes! Pair your Carhartt shorts with a silky camisole and elegant accessories for a sophisticated and romantic date night look.
How can I style Carhartt pants for a beach vacation?
Embrace the beachy boho vibe by pairing Carhartt shorts with off-shoulder tops and accessorize with beachy jewelry and floppy hats.
What shoes should I wear with Carhartt pants?
Carhartt pants pair well with various footwear options, including sneakers, boots, sandals, and even heels for a dressier look.
Conclusion
Carhartt pants offer endless possibilities for creating stylish and comfortable outfits for various occasions. With these versatile trousers, you can easily elevate your fashion game from casual chic to formal flair. Experiment with different combinations; don't be afraid to showcase your unique style. So, make a fashion statement with Carhartt pants in your wardrobe!
Source:
https://www.buzzfeed.com/allisonjiang/tank-top-with-built-in-bra