Definitive Guide to Trouser Fit Jeans
Do you ever feel like your jeans are too tight or loose? If so, you may want to try trouser-fit jeans. Trouser-fit jeans are designed to fit your body like a glove- they aren't too tight, and they aren't too loose. This makes them extremely comfortable and flattering. In this blog post, I will discuss trouser-fit jeans and how to choose the right pair for your body type!
Also Read: How To Style With Trouser-fit Jeans?
What Are Trouser Fit Jeans?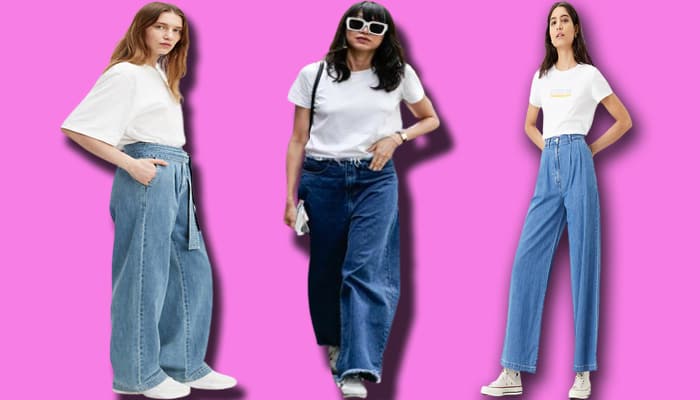 Trouser fit jeans are a type of jeans that are designed to fit snugly around the hips and thighs while also providing a comfortable fit at the waist. They can be straight-leg, bootcut, or wide-leg, and often have pockets and belt loops just like regular trousers. While they still hug the curves of your body, trouser-fit jeans are a more sophisticated and comfortable option for many women.
Trouser-fit jeans are denim fitted more like trousers or slacks, rather than the traditional skinny jean.
Difference between trousers and jeans
There are a few critical differences between trousers and jeans.
Firstly, trousers are generally made from a more formal fabric, such as wool or cotton, whereas jeans are made from denim.
Secondly, trousers tend to have a more structured look, with pleats or a tapered leg, while jeans are more relaxed.
Finally, Trousers are more comfortable than jeans.
Are denim trousers jeans?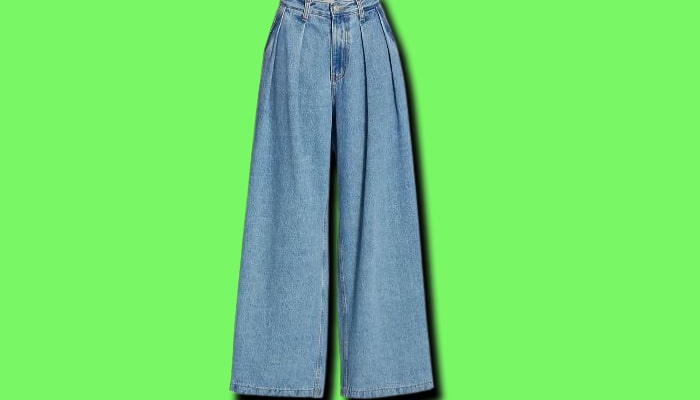 There is some debate over whether denim trousers can be classified as jeans. Denim is a sturdy cotton twill fabric, and jeans are traditionally made from denim. However, the term "jeans" is typically used to refer to a specific style of trousers with a tight fit and tapered legs. While denim trousers may have a similar fit and look to jeans, they are not technically the same.
The facility of wearing trouser-fit jeans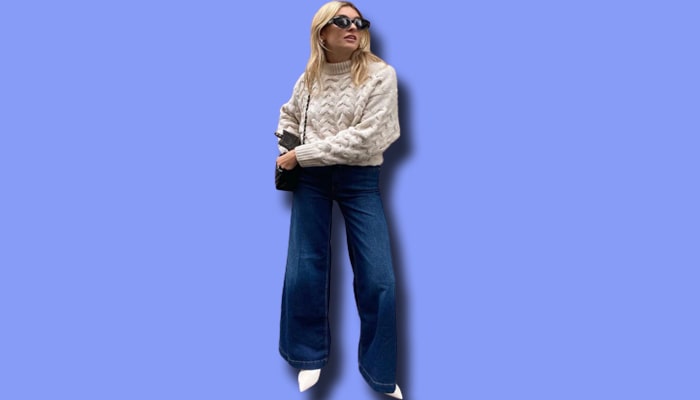 Trouser-fit jeans are comfortable and flattering, making them an excellent choice for everyday wear. Here are four reasons to consider adding a pair of trouser fit jeans to your wardrobe:
They're versatile: Trouser-fit jeans can be worn casually or dressily, making them a versatile option for your everyday wardrobe.
They're comfortable: Trouser-fit jeans are designed to be comfortable, with a relaxed fit that doesn't feel constricting.
They're flattering: Trouser-fit jeans are flattering on various body types, thanks to their relaxed fit and straight-leg silhouette.
They're easy to style: Trouser-fit jeans can be styled with almost any top, from a simple tee to a dressy blouse.
Conclusion
So, what are trouser fit jeans? They're jeans designed to fit more like a pair of trousers, rather than the traditional skinny jean. This makes them an excellent option for those who want something that's both comfortable and stylish. So, if you're looking for a new pair of jeans, consider giving trouser-fit jeans a try. You may find that they're the perfect style for you. Thanks for reading!