Are Buffalo Jeans Popular? Honest Review From The User
Buffalo Jeans have been a staple in the world of fashion for decades. Their distinctive style and undeniable quality have made them a sought-after choice among fashion enthusiasts. But what is the story behind Buffalo Jeans, and what factors have contributed to their enduring popularity?
In this blog post, we'll deeply dive into the world of Buffalo Jeans, exploring their history, signature style, and why they remain a popular choice for individuals of all ages.
A Brief History of Buffalo Jeans
David Bitton founded Buffalo Jeans in Montreal, Canada, in 1985. Bitton had a vision of creating denim wear that combined both fashion and functionality. His innovative approach to denim design quickly gained attention in the fashion industry.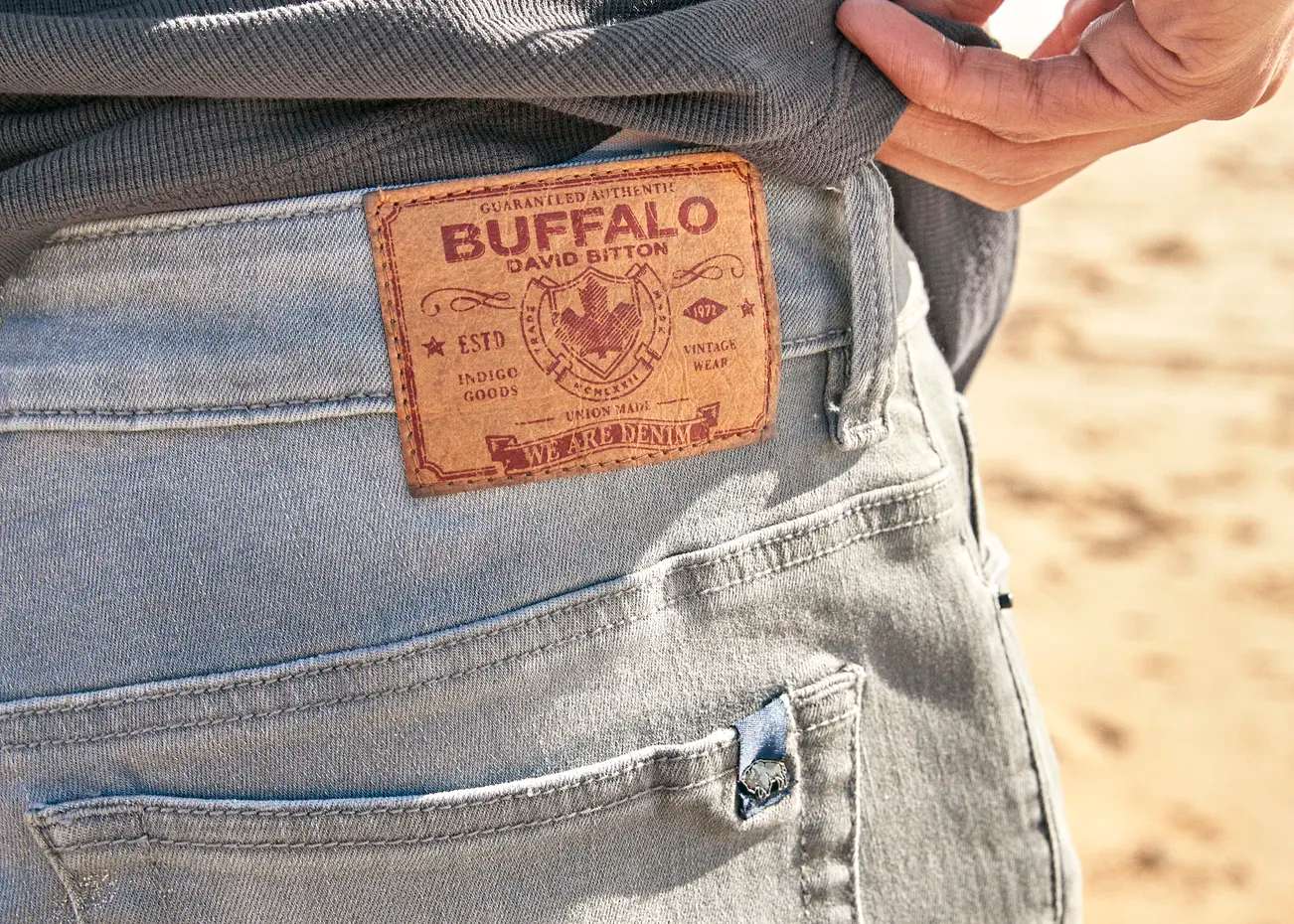 The brand's early success can be attributed to its commitment to quality and unique design. Buffalo Jeans became known for their attention to detail, from the stitching on their pockets to the fit and comfort of their jeans.
This dedication to craftsmanship set them apart from other denim brands and laid the foundation for their popularity.
Read Also:
Are Black Dress Pants Business Casual?
Are Bling Jeans Out of Style?
The Buffalo Jeans Signature Style
As a denim-focused brand, Buffalo Jeans has traditionally offered various jeans styles for both men and women. While the specific styles they offer may evolve over time, here are some common types of jeans that Buffalo Jeans has produced: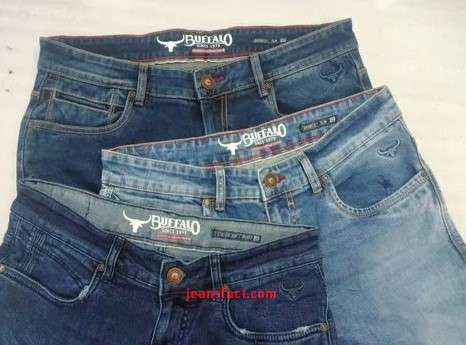 For Men:
Slim Fit Jeans: These jeans are tailored for a close-fitting, modern look without being overly tight.
Straight Leg Jeans: A classic and versatile style with a straight, uniform leg width from hip to ankle.
Bootcut Jeans: These jeans are designed to accommodate boots, with a slightly wider leg opening at the hem.
Skinny Jeans: Skinny jeans are a trendy choice known for their slim and form-fitting silhouette.
Relaxed Fit Jeans: Offering a more comfortable and roomy fit, ideal for those who prefer a looser style.
Distressed Jeans: Jeans intentionally designed with worn or distressed patches for a rugged look.
For Women:
Skinny Jeans: A popular style that hugs the body closely from waist to ankle.
Boyfriend Jeans: These have a relaxed, slouchy fit, often cuffed at the hem, for a laid-back look.
Flare Jeans: Featuring a flared leg from the knee down, these jeans add a touch of retro style.
High-Waisted Jeans: With a higher rise that sits at or above the natural waist, these jeans offer a vintage-inspired look.
Wide-Leg Jeans: Known for their roomy leg openings, wide-leg jeans provide a flowy and fashionable appearance.
Cropped Jeans: These jeans are cut shorter, typically ending above the ankle, for a chic and versatile style.
Buffalo Jeans Popularity Over Time
Buffalo Jeans quickly gained popularity in North America and soon expanded their reach internationally. Their jeans became a symbol of style and quality, appealing to fashion-conscious individuals across the globe. As the brand grew, it earned a dedicated following of loyal customers who appreciated its commitment to excellence.
The 1990s saw Buffalo Jeans rise to even greater heights of popularity. Celebrities and musicians began wearing Buffalo Jeans, further solidifying their status as fashion icons. The brand's presence in popular culture grew, and Buffalo Jeans became synonymous with youthful, urban style.
Are Buffalo Jeans Popular?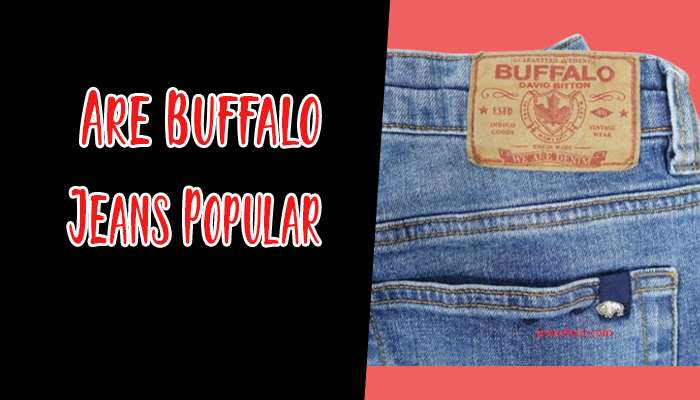 Yes, Buffalo Jeans are popular. They are a Canadian brand that has been around for over 50 years. They are known for their high-quality denim and stylish designs. Buffalo Jeans are available in various fits and washes, so there will surely be a pair for everyone. They are also relatively affordable, making them a good value for the price.
Factors Contributing to Buffalo Jeans' Popularity
1. Quality Craftsmanship
Their unwavering commitment to quality craftsmanship is at the core of Buffalo Jeans' popularity. Each pair of jeans is meticulously designed and crafted to ensure a perfect fit and long-lasting durability. This dedication to quality gives customers confidence in their purchase and keeps them returning for more.
2. Innovative Designs
Buffalo Jeans continuously pushes the boundaries of denim design. Their ability to stay ahead of fashion trends and create unique, stylish pieces sets them apart from the competition. People are drawn to Buffalo Jeans because they want to be part of a fashion movement that's always on the cutting edge.
3. Broad Range of Styles
Buffalo Jeans cater to a diverse audience with various styles and fits available. Whether you prefer a classic straight leg or a trendy skinny fit, Buffalo Jeans has something for everyone. This inclusivity ensures that people of all ages and tastes can find their perfect pair of jeans within the Buffalo collection.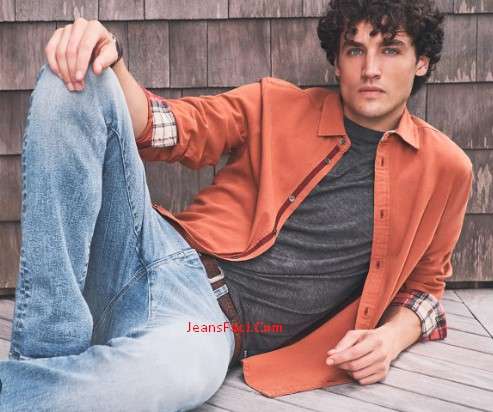 4. Celebrity Endorsements
Celebrities and influencers have played a significant role in boosting Buffalo Jeans' popularity. When people see their favorite stars sporting Buffalo Jeans, it creates a desire to emulate that style. The brand's presence in the world of entertainment adds to its allure.
Customer Reviews and Testimonials
To further emphasize the popularity of Buffalo Jeans, let's take a look at some customer reviews and testimonials: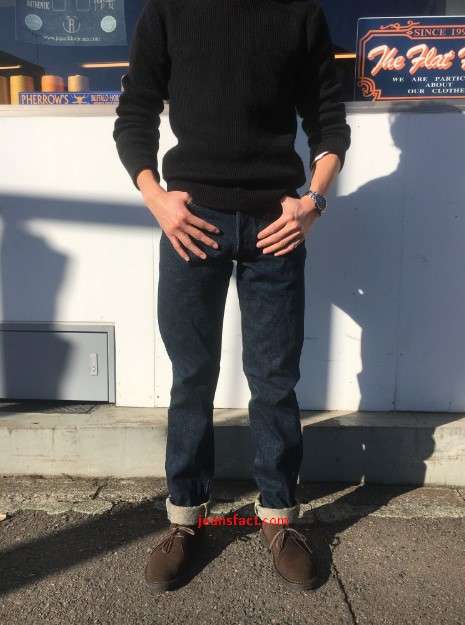 "I've been wearing Buffalo Jeans for years and can't imagine buying any other brand. The quality is top-notch, and the styles are always on point." – Sarah M.
"I first tried Buffalo Jeans because I saw my favorite musician wearing them. Now, I'm hooked. They fit like a dream, and I always get compliments when I wear them." – James P.
"I love that Buffalo Jeans offer a variety of sizes and styles. As someone with a unique body shape, finding a brand that caters to my needs is refreshing." – Emily R.
"I've been a loyal Buffalo Jeans customer for over a decade. They never disappoint. The jeans look great, feel comfortable, and last long." – David H.
FAQs About Buffalo Jeans
Is Buffalo a good brand of jeans?
Yes, Buffalo is widely regarded as a top-notch brand of jeans. Their commitment to quality, innovative designs, and a broad range of styles make them popular among denim enthusiasts.
Which country brand is Buffalo Jeans?
Buffalo Jeans is a Canadian brand that originated in Montreal, Canada.
Who are Buffalo Jeans competitors?
Buffalo Jeans competes with other denim brands like Levi's, Wrangler, and Diesel. However, Buffalo's unique designs and commitment to quality set them apart in the market.
What Makes Buffalo Jeans Stand Out?
Buffalo Jeans stand out due to their combination of quality craftsmanship, innovative designs, and a wide range of styles. They have a knack for staying ahead of fashion trends and consistently deliver on both style and comfort.
Are Buffalo Jeans Worth the Investment?
Absolutely. Buffalo Jeans are worth the investment for anyone looking for high-quality denim that fits and looks stylish. Their durability ensures you'll get plenty of wear from each pair, making them a smart choice for your wardrobe.
Conclusion
Buffalo Jeans have earned their popularity through a rich history of quality craftsmanship and innovative design. Their ability to cater to a diverse audience, stay ahead of fashion trends, and gain celebrity endorsements has solidified their status as fashion icons.
When you invest in Buffalo Jeans, you're not just buying jeans; you're investing in a timeless style that continues to evolve with the times.
Source: