Are Lucky Jeans Still In Style? Discover The Timeless Appeal of Lucky Brand Denim
In the fast-paced fashion world, trends come and go like fleeting fads. Yet, some brands manage to withstand the test of time, becoming icons in their own right. Lucky Brand Jeans is one name that has carved a niche in the denim industry with its timeless appeal.
In this blog post, we will delve into the fascinating journey of Lucky Brand Jeans, from its inception to its current status in the world of fashion. So, let's embark on this stylish adventure.
The Rise of Lucky Brand Jeans
Lucky Brand Jeans is an American denim company founded in Vernon, California, in 1990 by Gene Montesano and Barry Perlman. The company quickly became popular for its high-quality jeans that were made with a relaxed, comfortable fit.
Lucky Brand jeans were also known for their unique washes and designs, often featuring distressed denim and patchwork details.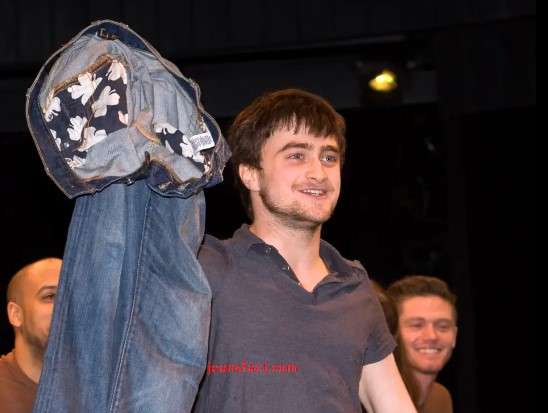 The company's popularity exploded in the late 1990s and early 2000s, partly thanks to its association with celebrities and musicians. Lucky Brand jeans were seen on the likes of Jennifer Aniston, Cameron Diaz, and Gwen Stefani, and the company's advertising campaigns featured popular stars like Kate Moss and Christina Aguilera.
Lucky Brand jeans were also popular among the youth culture of the time. The company's stores were often located in trendy neighborhoods, and its jeans were seen as a status symbol among young people.
In the early 2010s, Lucky Brand jeans began to lose some of their popularity. The company faced increasing competition from other denim brands, and its advertising campaigns were no longer as effective as they once were. However, Lucky Brand jeans have recently returned, and the company is now gaining popularity.
The Golden Era of Lucky Jeans
The late '90s and early 2000s marked the golden era for Lucky Brand Jeans. With their signature "Lucky You" flying an authentic, worn-in look, these jeans became synonymous with relaxed elegance. Celebrities and fashion icons alike were spotted sporting Lucky Jeans, solidifying their status as a fashion must-have.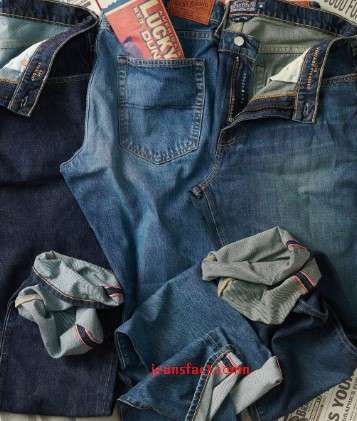 Changing Fashion Trends
Fashion is a perpetual cycle, with styles resurfacing in new and exciting ways. While the brand declined in popularity in the mid-2000s, it remained a beloved choice for those who appreciated its vintage aesthetic. However, as fashion trends evolved, Lucky Jeans faced the challenge of staying relevant.
The Comeback of Vintage Fashion
There has been a recent resurgence of interest in vintage fashion, and Lucky Brand Jeans has benefited from this revival. The brand's commitment to timeless designs and quality craftsmanship aligns perfectly with the current fashion landscape.
With its lived-in look and feel, vintage denim has become a staple in modern wardrobes, catapulting Lucky Jeans into the spotlight.
Are Lucky Jeans Still in Style?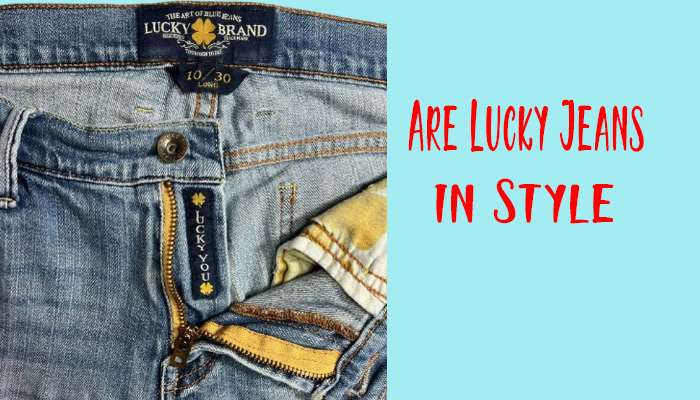 Yes, Lucky jeans are still in style. They have been returning in recent years thanks to their high quality, comfortable fit, and versatile styles. Lucky jeans are a good choice for people of all ages and body types, and they can be dressed up or down to suit any occasion.
Related Post:
Why Do My Jeans Always Fall Down?
Why Do Jeans Gap In The Back?
How Do J.Crew Jeans Fit?
Styling Tips for Lucky Jeans
The versatility of Lucky Jeans is one of their standout features. Whether you prefer a casual, laid-back look or want to dress up for a special occasion, Lucky Jeans has you covered. Here are some styling tips to make the most of your Lucky denim:
1. Classic Casual Look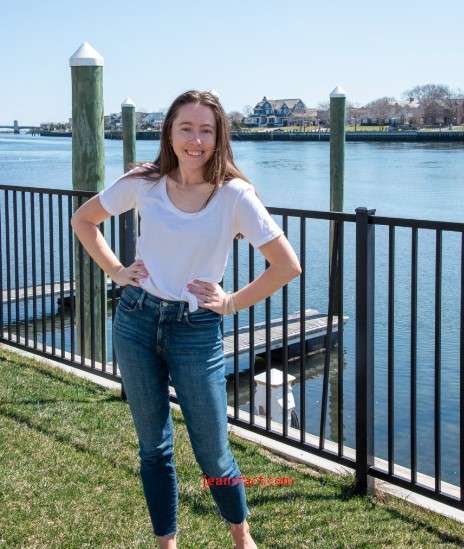 Pair your Lucky Jeans with a simple white tee for a casual look. This timeless combination is perfect for a laid-back day out or running errands. Roll up the cuffs for an extra touch of style.
2. Denim on Denim
Embrace the double denim trend by wearing your Lucky Jeans with a denim shirt or jacket. Ensure that the shades of denim complement each other for a cohesive look. Add a contrasting belt to break up the denim, and complete the outfit with sneakers or boots.
3. Elevate with Accessories
Accessories can transform your denim look. Consider adding a statement belt, a chunky necklace, or a stylish hat to take your outfit to the next level. Accessories provide a personal touch and can make your Lucky Jeans outfit stand out.
4. Dress Them Up
Don't be afraid to dress up your Lucky Jeans for a more polished appearance. Pair them with a tailored blazer, a crisp button-down shirt, and heels. This ensemble is perfect for a sophisticated dinner date or a semi-formal event.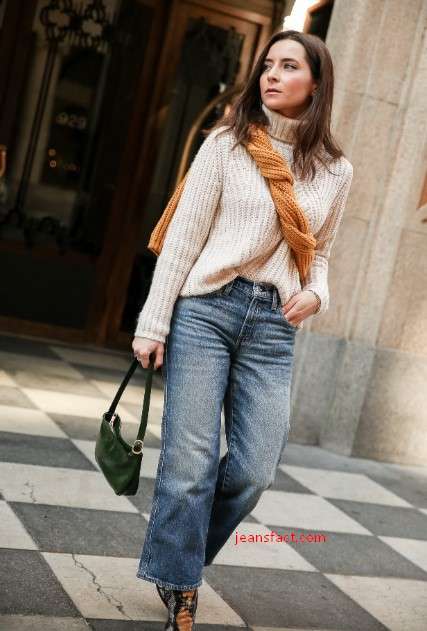 5. Boho Chic Vibes
Embrace the vintage aesthetic of Lucky Jeans by pairing them with a flowy bohemian blouse. This relaxed and boho-chic look is ideal for a music festival, a beach day, or simply when you want a carefree, stylish appearance.
6. Add a Pop of Color
Inject color into your Lucky Jeans ensemble with a vibrant top or jacket. Whether a bold red blouse or a colorful cardigan, a pop of color can brighten your denim look and make it more eye-catching.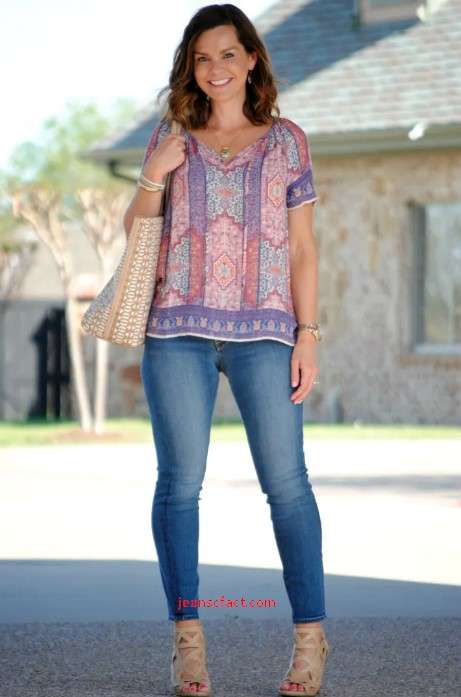 7. Go Retro with Sneakers
Achieve a retro-inspired look by wearing your Lucky Jeans with classic sneakers. Think white canvas sneakers or old-school high-tops. This combination is comfortable and exudes a cool, vintage vibe.
Lucky Jeans' Presence on Social Media
Lucky Brand has collaborated with and been endorsed by a number of influencers, including:
1. Kendall Jenner:
The supermodel has been a longtime fan of Lucky Brand jeans and has been spotted wearing them on multiple occasions. She even has her own line of Lucky Brand denim, called the Kendall x Lucky collection.
3. Hailey Bieber: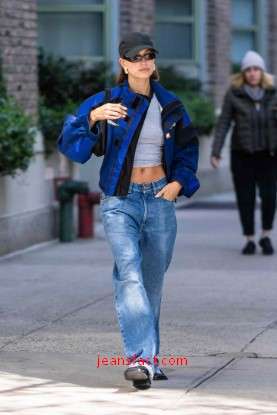 The model and influencer is also a fan of Lucky Brand jeans. She has been seen wearing them in various styles, from skinny jeans to boyfriend jeans.
4. Olivia Rodrigo:
The singer and actress has also been seen wearing Lucky Brand jeans. She wore a pair of Lucky Brand flares in the music video for her song "Good 4 U."
5. Gigi Hadid:
Gigi Hadid has also been a Lucky Brand ambassador. She wore the brand's jeans in various photoshoots and red carpet-appearances.
6. Zara Larsson:
The singer has also been seen wearing Lucky Brand jeans. She wore a pair of Lucky Brand skinny jeans in the music video for her song "Ruin My Life."
Lucky Brand also partners with several influencers to create content showcasing their jeans. For example, the brand has partnered with influencers to create TikTok videos, Instagram posts, and blog posts about their favorite Lucky Brand jeans.
Lucky Brand also uses its social media channels to promote the style of its jeans. The brand often posts photos of influencers and celebrities wearing Lucky Brand jeans and features user-generated content on its channels.
Frequently Asked Questions (FAQs)
Are Lucky Jeans still being produced?
Yes, Lucky Brand Jeans are still being produced. Despite facing challenges over the years, the brand continues to create high-quality denim products that cater to a wide range of fashion preferences.
How can I distinguish genuine Lucky Jeans from imitations?
To distinguish genuine Lucky Jeans from imitations, look for the brand's signature details, including the "Lucky You" fly, distinctive stitching, and quality of the denim. Purchasing from authorized retailers or the brand's official website is also a reliable way to ensure authenticity.
What are the current popular styles within the Lucky Jeans range?
Lucky Brand offers a diverse range of styles to suit various tastes. Some of the popular styles include skinny jeans, bootcut jeans, and relaxed-fit jeans. Explore their latest collections to find the perfect fit for your style.
When were Lucky Brand jeans popular?
Lucky Brand Jeans peaked in popularity in the late '90s and early 2000s, known for their unique vintage-inspired designs and comfortable fit.
Are Lucky brand jeans good jeans?
Absolutely. Lucky Brand Jeans have earned a reputation for their quality craftsmanship, comfortable fit, and timeless style. Many loyal customers attest to the durability and lasting appeal of Lucky Jeans.
Conclusion
Lucky Brand Jeans has proven that true style is timeless in the ever-evolving fashion world. From its humble beginnings to its resurgence in the modern era, Lucky Jeans continues to captivate fashion enthusiasts with its enduring charm.
So, if you're wondering whether Lucky Jeans are still in style, the answer is a resounding "yes." Embrace the vintage-inspired elegance and make them a staple in your wardrobe. After all, luck favors the stylish!
Source:
https://en.wikipedia.org/wiki/Lucky_Brand_Jeans