Mom Jeans: The Best Guide to Getting the Right Fit
Are you a fan of the mom jeans trend? Do you want to get in on the trend but need to know how to wear them properly? In this blog post, I will explore how mom jeans are supposed to fit and how to style them for a modern look. I will also provide tips for finding the perfect pair of mom jeans for your wardrobe. So whether you're an experienced fashionista or a beginner, get ready to learn about mom jeans and how to make them look their best!
How Are Mom's Jeans Supposed To Fit?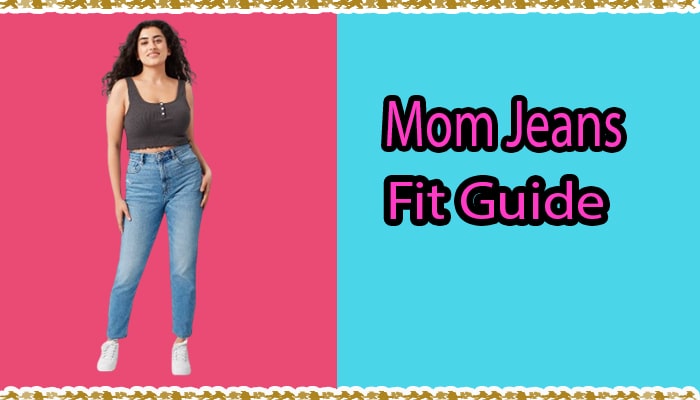 If you're a mom looking for the perfect pair of jeans, you're in luck! Mom jeans have become increasingly popular in recent years, and there is a style to fit everyone's needs. Here's a quick guide to help you pick the right fit.
1. High Waisted Mom Jeans
For high-waisted mom jeans, the fit should be comfortable yet flattering. The waist should be higher than regular jeans; that way, they sit comfortably on the waist and don't slide down. The length should be longer than regular jeans so that they sit just above the ankle. The fit should be relaxed but not too baggy, and the leg should be slightly tapered for a more modern look. Mom's jeans should also be stretchy so that you can move around comfortably.
2. Relaxed Fit Mom Jeans
When it comes to mom jeans, the key to getting the perfect fit is all in the style and fit. Regarding relaxed-fit mom jeans, they should fit comfortably around the waist and hips with a slightly looser fit in the legs. The relaxed fit allows plenty of room in the hips and thighs while providing a flattering silhouette.
In addition, the waistband should fit snugly but not too tight, and the legs should fit comfortably without being too baggy. 
These jeans should be comfortably worn with a tucked-in shirt or a sweater, and they look great with a pair of sneakers or boots. With the relaxed fit of these jeans, you can also get creative and cuff the hems for a more fashion-forward look.
3. Straight Leg Mom Jeans
Straight-leg mom jeans should fit snugly around the waist and hips while allowing plenty of room in the leg for movement. The waist should sit below your natural waistline, with room for a belt if desired.
The legs should be straight from the waist to the ankle, without cinching or gathering at the calf or thigh. Ideally, the hem should finish above the ankle.
Also Read: Best Jeans for Hip Dips
When styling mom jeans, look for tops that pair well with their relaxed yet structured silhouette. A tucked-in t-shirt, a crisp button-down, or a tucked-in sweater are all great options to dress up a pair of straight-leg mom jeans.
What Body Types Look Best in Mom Jeans?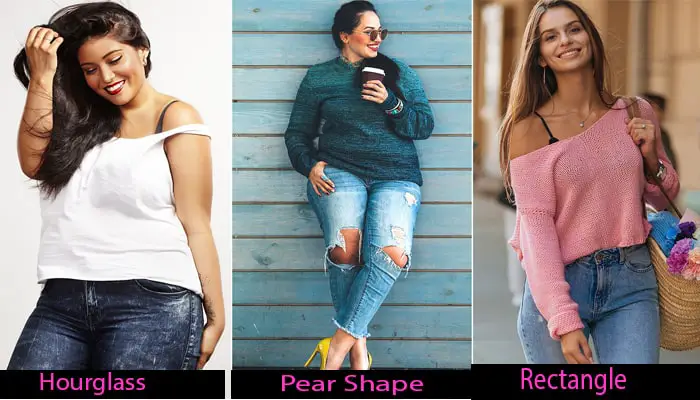 Mom jeans are an excellent choice for any body type. So whether you have an hourglass shape, a pear shape, an apple shape, or a rectangle shape, mom jeans can be an excellent choice. 
1. Hourglass Shape:
Mom jeans are perfect for those with an hourglass figure because they hug the curves and give a flattering silhouette. They show off your waist and hips while still providing plenty of coverage. 
2. Pear Shape:
For those with a pear shape, mom jeans help balance out the body's lower half. They provide coverage for the hips and thighs while still hugging the curves. 
3. Apple Shape
For apple shape, mom jeans are a great choice because they provide midsection coverage while still showcasing the waist. They can also help to balance out the look of the top half of the body. 
4. Rectangular Shape
Mom jeans are the perfect way to add some curves for those with a rectangular shape. They hug the waist and hips, adding shape and definition to the figure. 
Conclusion
Mom jeans are a great way to make a fashion statement that allows you to express yourself. They can be found in various styles and sizes, so trying them on is essential to find the right fit for you. Mom's jeans should fit snugly around the waist and hips, and the legs should be slightly tapered to give a flattering shape. When it comes to mom jeans, it's all about finding the right fit that makes you feel comfortable and stylish. With the right pair of mom jeans, you can look stylish while still being comfortable and authentic.