How Do Carhartt Pants Fit? Carhartt Pants Fit Guide
Carhartt is a renowned brand known for producing high-quality workwear and clothing that combines durability and comfort. Their pants are no exception and are favored by workers and outdoor enthusiasts. If you're wondering, "How do Carhartt pants fit?" you've come to the right place. In this article, I will delve into the various fits offered by Carhartt, provide sizing tips, and answer common questions about their pants. Let's get started!
How Do Carhartt Pants Fit?
Carhartt offers various pant fits that cater to different body types and preferences. Here are the main Carhartt pant fits: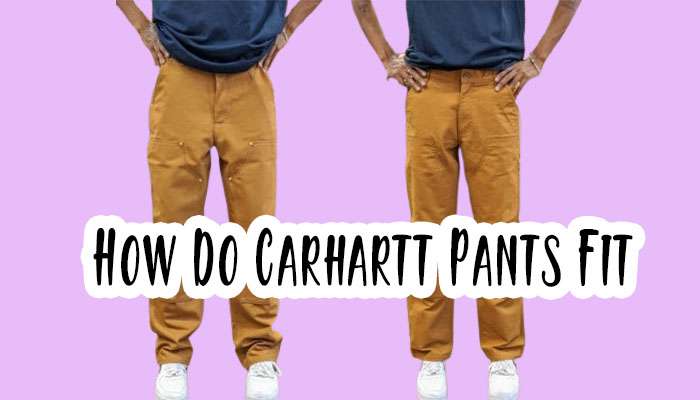 1. Relaxed Fit Carhartt Pants
The Carhartt Relaxed Fit pants are designed for those who prefer a more comfortable and loose-fitting style. These pants provide ample room in the seat and thighs, making them ideal for unrestricted movement activities. They are a popular choice for workers who need flexibility on the job while still maintaining durability.
Related Post: Do Carhartt Pants Shrink?
2. Original Fit Carhartt Pants
Carhartt's Original Fit pants strike a balance between relaxed and slim fits. They offer a comfortable fit in the seat and thighs while tapering slightly towards the leg opening. These pants provide a classic look and are suitable for various activities, whether working outdoors or enjoying a casual day out.
3. Loose Fit Carhartt Pants
The Loose Fit pants by Carhartt are perfect for those who desire extra room throughout the leg. These pants are more spacious than the Relaxed and Original Fit options, making them an excellent choice for individuals seeking maximum comfort.
4. Traditional Fit Carhartt Pants
Carhartt's Traditional Fit pants are tailored for a more formal and polished appearance. These pants have a slimmer cut, offering a contemporary fit while maintaining the brand's renowned durability. They are suitable for work and social occasions, making them versatile for various settings.
5. Slim Fit Carhartt Pants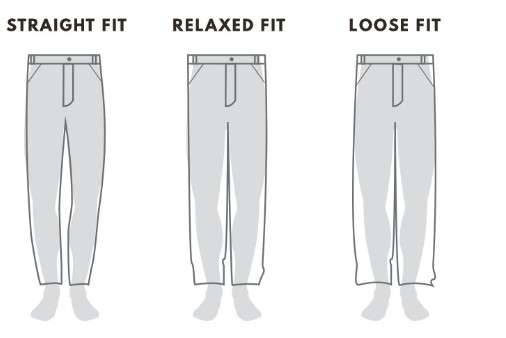 The Slim Fit pants are designed for individuals who prefer a modern, sleek look. These pants have narrower legs and sit slightly below the waist, creating a stylish silhouette. While they are not as roomy as other fits, they still offer Carhartt's signature durability and toughness.
6. Relaxed Straight Fit Carhartt Pants
The Relaxed Straight Fit pants combine the best relaxed and straight-cut styles. They provide ample room in the seat and thighs, like the Relaxed Fit, but maintain a straight leg opening for a more contemporary appearance.
7. Dungaree Fit Carhartt Pants
Carhartt's Dungaree Fit pants are specifically designed for those who need added functionality. With multiple utility pockets and a relaxed fit, these pants are favored by workers who require additional storage and ruggedness.
Sizing Tips for Carhartt Pants
Finding the perfect fit for your Carhartt pants is essential for comfort and style. Here are some sizing tips to help you get the right pair:
1. Check the Size Chart: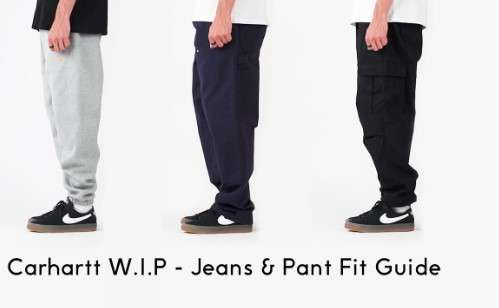 Carhartt provides a detailed size chart on its website. Measure your waist, inseam, and hip size accurately and refer to the chart to find the most suitable fit.
2. Consider the Fit Type:
Depending on whether you prefer a loose, relaxed, or slim fit, choose the corresponding option from Carhartt's offerings.
3. Read Customer Reviews:
If you're uncertain about the fit, reading customer reviews can offer valuable insights. Pay attention to comments regarding sizing and fit from customers with similar body types.
4. Understand Shrinkage:
Some Carhartt pants may shrink slightly after the first wash. If you're between sizes, you might want to consider sizing up.
5. Check for Elasticity:
Some Carhartt pants contain a blend of materials, including spandex, for added stretch. If mobility is crucial, consider pants with a bit of elasticity.
6. Consider the Purpose:
Determine whether you need pants for work, outdoor activities, or casual wear. Different fits may cater to other purposes.
FAQs about Carhartt Pants Fit
Are Carhartt pants true to size?
Carhartt pants typically run true to size, but it's essential to check the size chart and read customer reviews for the specific fit you're interested in.
Do Carhartt pants run big?
Carhartt pants are known for their relaxed fit, so they tend to run a bit big. This is especially true for relaxed and loose fits. You may want to size down if you want a more fitted look. However, you can keep your standard size if you want a looser fit.
Do Carhartt pants shrink after washing?
Some Carhartt pants, especially cotton ones, may experience minimal shrinkage after the first wash. To minimize shrinkage, follow the care instructions provided.
Can women wear Carhartt men's pants?
Yes, women can wear Carhartt men's pants by selecting the appropriate size and fit. However, Carhartt also offers women-specific pant options.
Are Carhartt pants suitable for outdoor activities?
Yes, Carhartt pants are well-suited for outdoor activities due to their durability and flexibility. The type of fit you choose depends on your preferences and the mobility required.
Can Carhartt pants be altered for a better fit?
Yes, Carhartt pants can be altered by a professional tailor to achieve a better fit, especially if you're in between sizes.
Conclusion
Carhartt offers a wide range of pant fits, ensuring a perfect pair for everyone. Understanding the differences between each fit and following the sizing tips will help you find comfortable and functional pants for work or leisure activities. Consider the size chart, read reviews, and consider your specific needs to make the best choice.
So, whether you're a hardworking professional or an outdoor enthusiast, Carhartt pants have you covered. Embrace the durability, comfort, and style of Carhartt pants, and confidently enjoy your activities!
Source:
https://www.carhartt.com/Men's%20Size%20and%20Fit%20Guide
https://www.carhartt.com/women-size-guide