What Is The Difference Between Mom and Dad Jeans?
As a fashion enthusiast, I'm always interested in learning about the latest style trends. Recently, I've heard a lot of talk about 'mom jeans' and 'dad jeans.' But what is the difference between these two types of jeans? In this blog post, I will explore the differences between mom and dad jeans and explain why each is unique. So, if you're curious about the difference between mom-and-dad jeans, keep reading!
What Are Mom Jeans?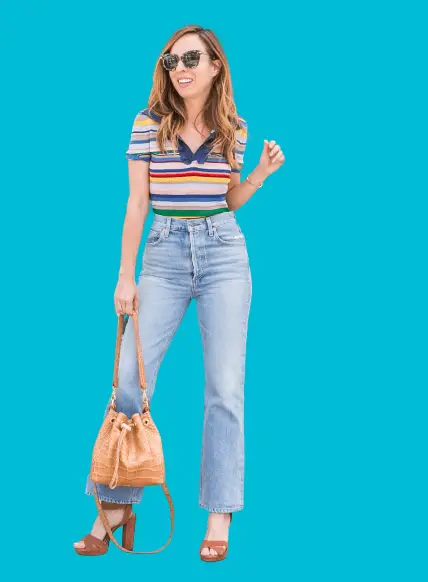 Mom jeans are a type of jeans that has been rising in popularity over the past few years. They typically have a high waist, a relaxed fit, and tapered legs. The look is often associated with being comfortable, practical, and fashionable. 
Mom jeans are becoming increasingly popular due to their versatility and comfort. They are also great for those who want extra coverage at the waist and hip area.
What are Dad Jeans?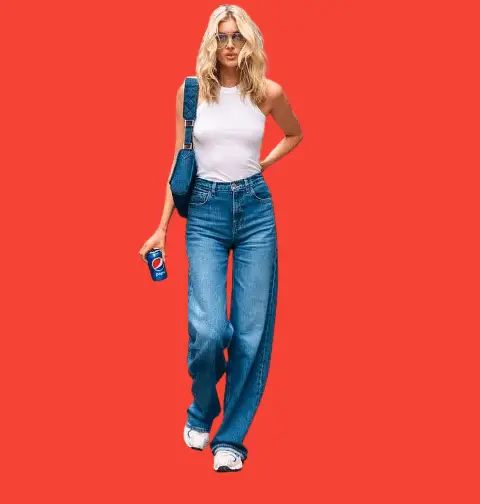 As a self-proclaimed fashionista, I was confused when I first heard the term "Dad Jeans." However, after digging, I discovered that Dad Jeans had become a thing! In a nutshell, Dad Jeans are jeans with a slightly relaxed fit and are usually high-waisted. In addition, they usually have a straight or tapered leg and typically come in either darker denim or a lighter wash.
I must admit that I was hesitant to try them on at first. I thought they would make me look frumpy. But I was surprised to find that Dad Jeans are very flattering. They can be paired with a nice blouse and heels for a dressier look or with a t-shirt and sneakers for a more casual look.
What Is The Difference Between Mom Jeans and Dad Jeans?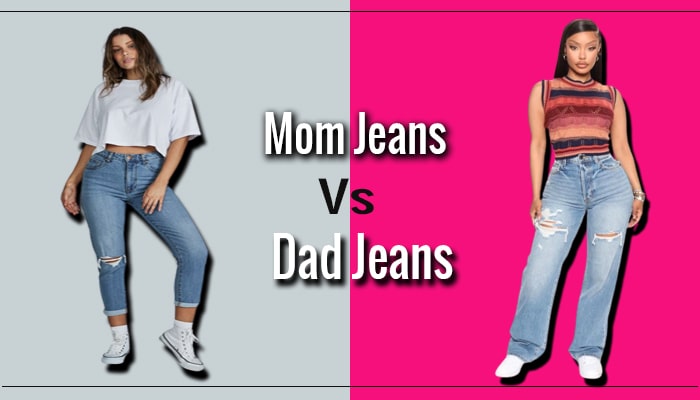 As someone who has grown up in the fashion world, I'm often asked to explain the difference between mom and dad jeans. While both styles have become popular among fashion-forward individuals, there are notable differences between the two.
Mom jeans usually have a high-waisted, slightly baggy fit with a tapered leg and cropped ankle. The waist of mom jeans often has a slight elasticity, providing a comfortable, relaxed fit. In addition, mom jeans often have a relaxed, vintage vibe and are typically made of heavier materials such as denim or corduroy.
On the other hand, dad jeans typically have a more relaxed, slouchy fit. Dad jeans are usually made of lighter materials such as cotton and have looser, tapered legs. The waist of dad jeans is generally lower than mom jeans, and they have a more relaxed, comfortable fit.
Overall, Mom Jeans tend to emphasize a more classic, vintage style, while Dad Jeans focus more on comfort and functionality.
Pros and Cons of Both Mom and Dad Jeans
Pros of Mom Jeans
Mom Jeans are extremely comfortable and provide flexibility for everyday activities.
Mom Jeans are very flattering and look great on many body types.
Mom Jeans have a classic style that always goes in fashion.
Cons of Mom Jeans
1. Mom jeans can be unflattering and make people appear to have a bulky figure.
Pros of Dad Jeans
Dad Jeans provide a comfortable fit, with more seat, thighs, and waist room.
They are generally more affordable than other styles of jeans.
Dad Jeans are a great option for a classic, timeless look.
Cons of Dad Jeans
1. The fit of dad jeans tends to be quite baggy, which can be unflattering for many body types.
Celebrities Who Wear Mom and Dad Jeans
I have noticed a trend in fashion lately – celebrities wearing mom-and-dad jeans. It's a trend I'm all for because it's comfortable and stylish. However, the newest trend of mom-and-dad jeans has been seen on some of the biggest stars.
A high waist, tapered legs, and a loose fit characterize mom jeans. This style is often considered more comfortable and relaxed than other jeans. Celebrities such as Miley Cyrus and Jennifer Lopez have been seen wearing mom jeans.
On the other hand, dad jeans are characterized by a lower waist and a relaxed fit. This style is often seen as more fashionable and is often paired with a shirt and jacket. Dad jeans have been seen on celebrities such as Justin Bieber and Kanye West.
Conclusion
After reading this post, I hope you understand the differences between mom and dad jeans better. Mom jeans are more fitted and have a higher waist, while dad jeans are more relaxed and have a lower abdomen. Ultimately, deciding which jeans will work best for you is up to your style. Whether it be mom jeans, dad jeans, or something else. Entirely the best jeans are the ones that make you feel most confident and comfortable.