How Do NYDJ Jeans Fit? A Comprehensive Guide to NYDJ Jeans Sizing
Regarding denim, I'm not just a regular jeans wearer – I'm a denim enthusiast, and my absolute favorite brand is NYDJ. With years of experience rocking various styles from this brand, I can confidently answer the question: How do NYDJ jeans fit? Buckle up as I take you on a journey through the world of NYDJ jeans sizing, sharing tips, real-life examples, and a touch of humor.
How Do NYDJ Jeans Fit?
NYDJ stands for "Not Your Daughter's Jeans," and they live up to their name. NYDJ's sizing approach is unique – they empower women of all ages and body types to feel confident and stylish.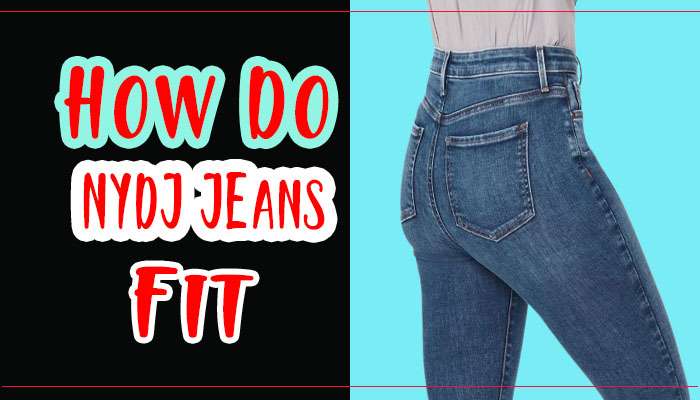 Their jeans are designed with Lift Tuck Technology®, which means they're crafted to provide a slimming and flattering fit. This technology shapes and lifts while ensuring comfortable wear.
Also Read: How to Know If Jeans Fit Without Trying Them On?
Here is a more detailed overview of how NYDJ jeans fit:
Waist: NYDJ jeans are designed to be snug at the waist but not too tight. They should not gape or roll down when you move.
 Hips: NYDJ jeans are designed to be fitted through the hips but not too tight. They should not dig in or feel uncomfortable.
 Thighs: NYDJ jeans have a bit of stretch, so they should be tight enough in the thighs. They should allow for comfortable movement.
 Calves: NYDJ jeans have a tapered leg that is not too tight or loose. They should fit snugly without restricting movement.
 Inseam: NYDJ jeans come in various inseam lengths to accommodate different heights. Be sure to measure your inseam before making a purchase.
Decoding the Numbers: NYDJ Size Chart
Understanding NYDJ's size chart is the first step to finding your perfect fit. Their sizes typically range from 00 to 28W, catering to diverse body shapes. Remember, NYDJ jeans tend to fit snugly, so it's recommended to size up if you're in between sizes.
Here's a quick breakdown of the sizing:
| Size | Waist (inches) | Hips (inches) |
| --- | --- | --- |
| 00 | 24-25 | 34-35 |
| 0 | 26 | 36 |
| 2 | 27 | 37 |
| 26W | 42-43 | 52-53 |
| 28W | 44-45 | 54-55 |
Styles and Fits: From Skinny to Bootcut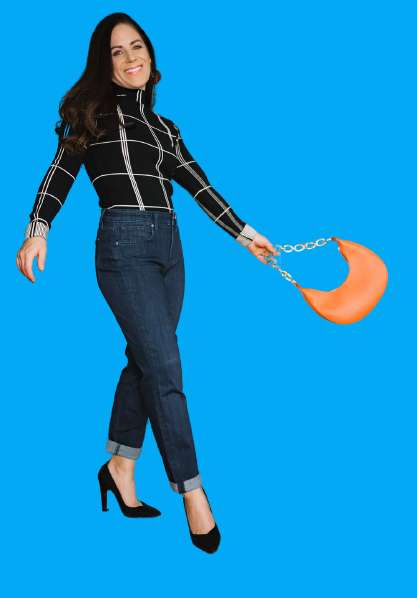 NYDJ offers a variety of styles, including skinny, straight, bootcut, and more. Each style caters to different preferences and occasions. How these styles fit can vary, so knowing what you're looking for is essential.
Skinny Jeans: These hug your curves and create a sleek silhouette. They're perfect for a night out or a stylish daytime look.
 Straight Jeans: A classic option that's neither tight nor loose. Ideal for a casual yet polished appearance.
 Bootcut Jeans: Fitted through the thighs and slightly flared from the knees down. They're great for balancing proportions and adding a touch of drama to your outfit.
Tips for Finding Your Perfect Fit
1. Embrace the Lift Tuck Technology® Magic
NYDJ's Lift Tuck Technology® is your best friend when finding the right fit. The innovative design slims and lifts and ensures comfort throughout the day.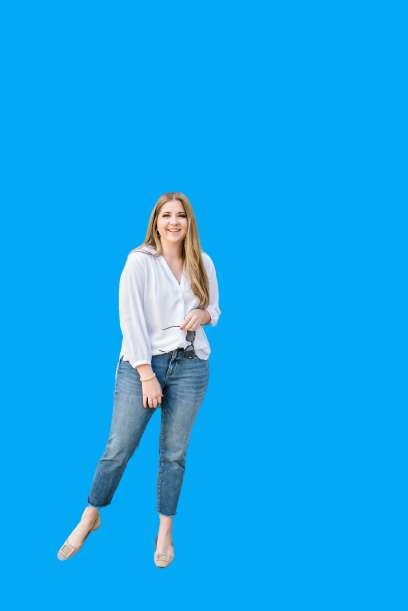 2. Pay Attention to Waist and Hip Measurements
Take accurate measurements of your waist and hips to find the size that aligns with NYDJ's size chart. Remember, it's better to size up if you're in doubt.
3. Consider the Fabric Blend
Different fabric blends can affect how jeans fit. Stretchier fabrics offer more flexibility, while stiffer ones provide a structured look. Choose the blend that suits your style and comfort.
Also Read: How Do Lucky Brand Jeans Fit?
4. Try Before You Buy
Visit the NYDJ store or a retailer that carries their jeans. Trying on different styles and sizes will give you a better understanding of how each one fits your body.
Real-Life Examples: From Frustration to Elation
Lisa's Story: The Perfect Bootcut Fit
Lisa had always struggled to find jeans that fit her proportions well. Her hips were curvier than her waist, often leading to gaping at the back. Then she discovered NYDJ's bootcut jeans.
The slimming effect of Lift Tuck Technology® and the slight flare at the bottom worked wonders for her. Now, she swears by NYDJ for creating the perfect balance between comfort and style.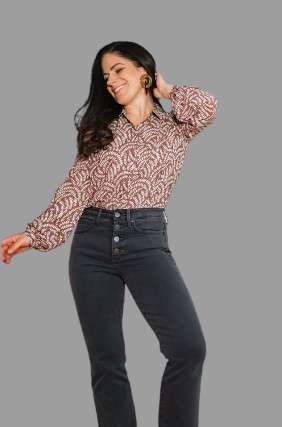 Emma's Experience: Effortless Skinny Jeans
Emma was a fan of skinny jeans but faced discomfort and lack of stretch. When she tried NYDJ's skinny jeans, she was amazed by the fit.
The jeans hugged her curves in all the right places, and she could move freely without any restrictions. She now confidently wears skinny jeans on various occasions, thanks to NYDJ's comfortable fit.
Frequently Asked Questions
Do NYDJ jeans run true to size?
While NYDJ jeans have a unique sizing approach, it's recommended to consult their size chart and consider sizing up if you're between sizes. This ensures a more comfortable fit.
Do NYDJ jeans shrink?
NYDJ jeans are made with a blend of cotton and elastane, which gives them some stretch. This means they are less likely to shrink than jeans made with 100% cotton. However, it is still possible for NYDJ jeans to shrink slightly, especially if they are washed in hot water and dried in the dryer. To help prevent shrinking, NYDJ recommends washing your jeans in cold water and drying them on low heat.
What jeans fit like NYDJ?
If you're looking for jeans that fit like NYDJ, consider exploring brands like Wit & Wisdom, Liverpool, and Jag Jeans. These brands offer similar slimming technology and comfortable fits.
Are NYDJ jeans suitable for all body types?
Absolutely! NYDJ's commitment to inclusivity means they offer various sizes and styles to cater to multiple body types. Their Lift Tuck Technology® also enhances the fit for a flattering look.
Conclusion
In the world of denim, NYDJ stands out for its commitment to creating jeans that empower women to feel confident and comfortable. As a denim enthusiast who has experienced the magic of NYDJ's fit firsthand, I assure you that your perfect pair awaits you.
By understanding their sizing approach, exploring different styles, and embracing Lift Tuck Technology®, you'll be well on your way to rocking NYDJ jeans that fit like a dream.