How Should Flare Jeans Fit? The Ultimate Guide
Flare jeans are a classic style that has been around for decades, and they can be a great way to add a fun, retro twist to any outfit. But how should flare jeans fit? This blog post will explore the critical elements of the perfect flare jean fit, from the length to the waistband and everything in between. So read on to find out how to make sure your flare jeans look their best!
How Should Flare Jeans Fit?
If you're looking for the perfect fit for your flare jeans, you've come to the right place! Read on to learn how flare jeans should fit and the key elements to consider when shopping for them.
1. How Waistband Should Fit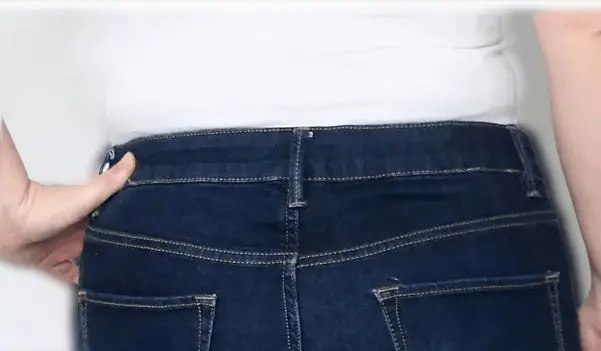 When styling flare jeans, the essential part is finding the perfect fit. When it comes to the waistband of your flare jeans, you want it to be snug but not too tight. The waistband should hug your waist but still allow you to move comfortably. If the waistband is too tight, it will be uncomfortable and create an unflattering shape. If it's tight enough, the jeans will gap at the back and look smooth. Try on different sizes and styles until you find the perfect fit.
2. The Ideal Length
The ideal length of flare jeans depends on your style and body type. Generally, flare jeans should fall to the ground and brush the floor slightly. The jeans should hit at least one inch above the floor for petite women, while for taller women, the jeans can be just below the floor. The most flattering length for both petite and tall women is when the jeans hit the bottom of the heel of your shoe. This allows the flare to be seen and accentuates the shape of the jeans.
3. How The Leg Should Fit
The fit of flare jeans is essential for creating the iconic '70s look. To ensure the perfect fit, the leg of the jeans should fit snugly from the waist to the knee. The fabric should flare out from the knee to the bottom of the leg, creating a bell-bottom shape. When wearing the jeans, the flare should start right at the knee, not any higher or lower. The fabric should fit comfortably, not too tight or too loose. Finally, consider the length of the jeans to ensure that the flare ends right above the heel of your shoe.
How Long Should Flare Jeans Be?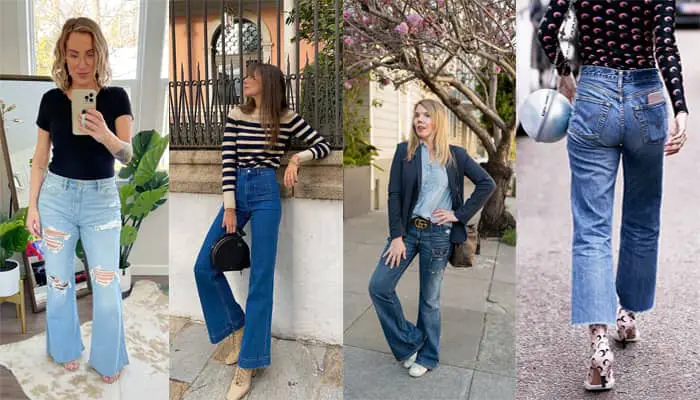 Flare jeans are a timeless wardrobe staple, perfect for any casual or dressy look. But how long should flare jeans be?
The answer depends on your body type and personal style. Generally, flare jeans should be an inch or two above the ground. This length looks great on all body types, and it allows you to show off your shoes. If you're petite, you may want to go for a slightly shorter length.
On the other hand, if you're tall, you can get away with a longer length. You can even choose to cuff your jeans, as this will create an even more dramatic effect.
When it comes to style, the length of your flare jeans can also help you achieve a particular look. If you want to go for a more vintage look, opt for a longer length. This will help you to create the classic '70s feel.
Different Styles of Flare Jeans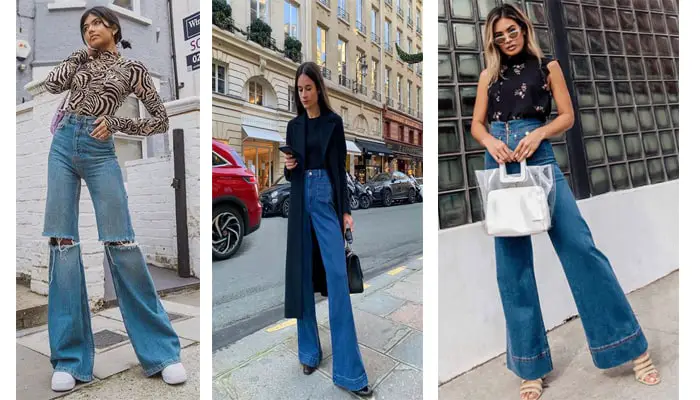 Flare jeans are a great way to add stylish flair to any outfit. So whether you're looking for a classic look or a more modern style, there's a pair of flare jeans to fit your needs. Here are three of the main styles of flare jeans to choose from:
1. Bootcut Jeans
Bootcut jeans are a classic silhouette that always stays in style. These jeans feature a slight flare starting at the knee, creating a leg-lengthening effect that makes them incredibly flattering. Bootcut jeans are perfect for days when you want to look pulled together and stylish with a timeless look that always looks chic. Pair bootcut jeans with a tucked-in blouse and a pair of heels for a sophisticated ensemble or with a t-shirt and sneakers for a more casual look.
2. Wide Leg Jeans
Wide Leg Jeans are one of the hottest trends this season! These high-rise jeans combine vintage style with modern comfort. Wide-leg jeans create a relaxed and effortless look while maintaining a fashionable edge. They are flattering on many body types, and one can easily pair them with various tops, shoes, and accessories. With wide-leg jeans, you'll be ready for any occasion!
3. Bell Bottom Jeans
Bell-bottom jeans are back in fashion and are the perfect way to add a vintage flair to any outfit. These jeans feature a wide, flared cut that starts at the knee and extends to the ankle. In addition, Bell-bottom jeans are available in various colors, fabrics, and styles, so you can find a pair that fits your unique style.
Conclusion
Flare jeans should fit you in a comfortable, flattering, and stylish way. Make sure to pay attention to the fit of the waist, thighs, and ankles, and be bold and try different sizes and styles to find the perfect fit. Finally, remember to accessorize your outfit with stylish shoes and a great top that complements the flare jeans. With the right fit and some confidence, you'll be sure to rock the flare jeans trend with ease.