How To Cuff Baggy Jeans? Get the Perfect Fit
Do you ever find yourself wanting to wear your favorite baggy jeans, but not quite sure how to style them to look fashionable? Cuffing your jeans is a great way to elevate your look and make your jeans appear more fitted. In this blog post, I'm going to provide you with a step-by-step guide on how to cuff your baggy jeans so you can look stylish while staying comfortable.
How To Cuff Baggy Jeans?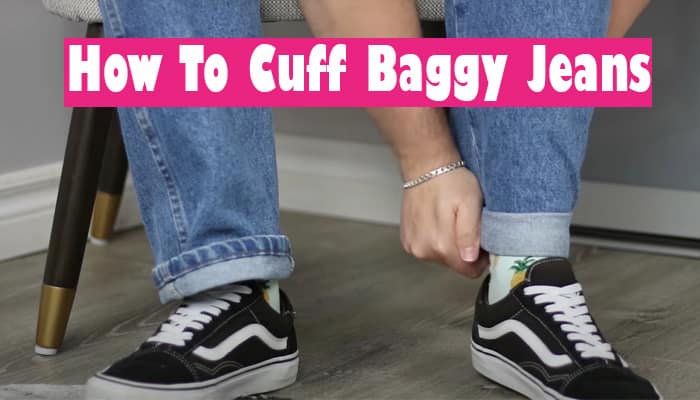 Cuffing baggy jeans can be a great way to update a look without spending a fortune. It's also a great way to make a statement with a pair of jeans that are already in your closet. Here's a step-by-step guide to cuffed jeans that you can do yourself. 
Also Read: How To Cuff Skinny Jeans?
1. Choosing the Right Jeans: 
When selecting baggy jeans to cuff, picking a pair that fits your body shape is essential. First, make sure the waist and seat fit you well. If the jeans are too big or too small, cuffing them will only do a little to improve their look. Instead, choose a pair of jeans that are a few inches too long, as you'll be rolling them up to create a cuff.
2. Hemming the Jeans:
Once you have the right pair of jeans, you must hem them. If you're feeling adventurous, you can take on the task yourself. This involves measuring the length you want the jeans to be and then using a sewing machine or needle and thread to hem them. If you're not comfortable doing this yourself, you can take the jeans to a tailor or a dry cleaner to have them hemmed professionally. 
3. Cuffing the Jeans: 
Now it's time to cuff the jeans. There are many ways to cuff jeans; each style adds a different look. The most common way is to fold the jeans twice to create a double cuff. This look is classic and timeless. However, you can fold the jeans up just once for a more modern look and ensure the cuff is wide and the edges are pointed.
4. Finishing Touches: 
You can add accessories like a belt, pins, patches, and embroidery to complete the look. These accessories can help to customize the look and make the jeans stand out.
5. Maintaining the Cuffs: 
If you want your cuffed jeans to last longer, take extra care when laundering them. To prevent the cuffs from unraveling, use a gentle cycle and avoid using too much detergent. Additionally, hang dry your jeans if possible. This will help keep the cuff in place.
Cuffing baggy jeans is a great way to update your look instantly. With a few simple steps, you can transform a pair of jeans and create a stylish and unique look.
Tips for Cuffing Baggy Jeans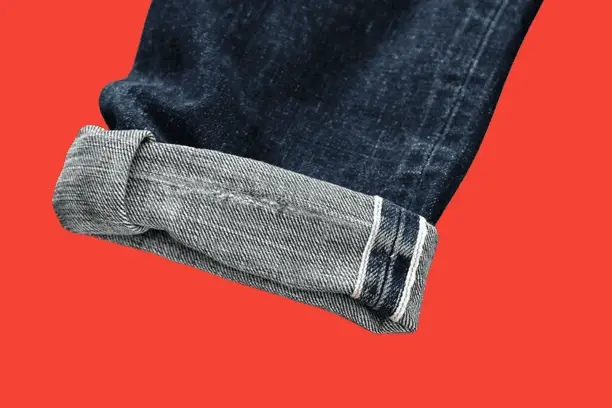 Cuffing your jeans is a great way to update your look and add personality to your style. But it can be tricky to pull off if your jeans are too baggy. So here are some tips for cuffing baggy jeans so you can rock the trend with confidence:
Roll up the pant legs, starting from the bottom up. 
Secure the cuff with a safety pin or two. 
Use a marker or fabric pen to draw a line from the cuff to the hemline. 
Cut the excess fabric off, keeping the hemline straight. 
Hem the cuff if necessary to keep it from unrolling.
Conclusion
Cuffing your baggy jeans can be a great way to spruce up your wardrobe and give your outfit a unique and stylish look. With just a few simple steps, you can quickly and easily cuff your jeans to create a look you can feel confident wearing. Whether you cuff your jeans once, twice, or even thrice, the result will be a look sure to turn heads. So don't be afraid to try it—cuffing your jeans is an easy and affordable way to update your wardrobe and add a touch of personality to your everyday look.