How To Hide Fat Knees In Jeans?
When it comes to finding the perfect pair of jeans, many women struggle to hide their fat knees. While there are various ways to do this, it can be challenging to know where to start. In this blog post, I will give you tips on how to hide fat knees in jeans so you can feel confident and comfortable in your denim.
Jeans Should Avoid If You Have Fat Knees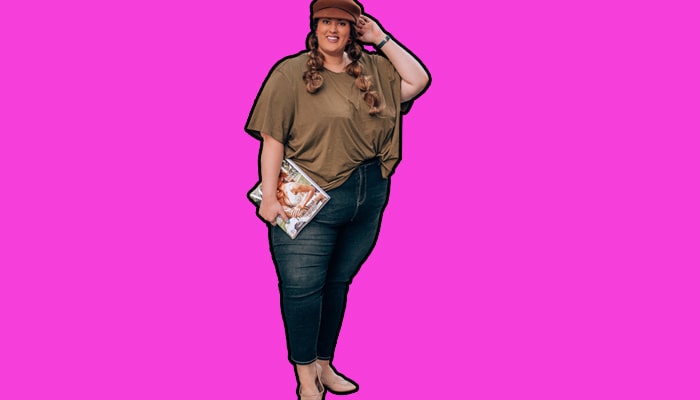 The short answer is Tight-fitting Jeans.
If you want to avoid jeans that accentuate your fat knees, you'll want to stay away from tight-fitting styles. Instead, opt for a looser fit to skim over your knees without hugging them too closely. Additionally, dark-wash jeans can help slim down your look, while light-wash jeans can make you look larger. If you're unsure which wash to choose, err on the side of a darker shade.
Also Read: What Type of Jeans Should a Fat Girl Wear?
How To Hide Fat Knees In Jeans?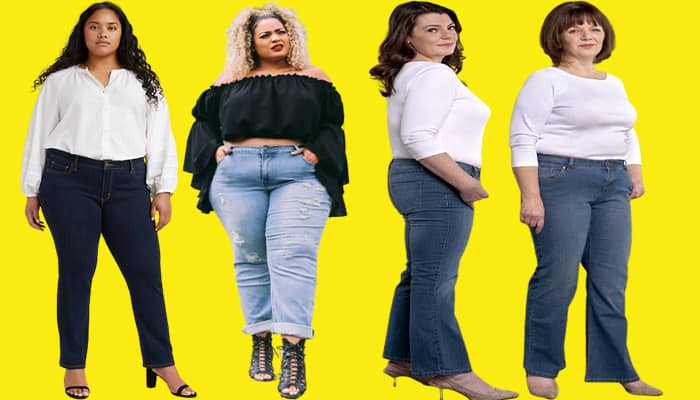 How to hide fat knees in jeans? Many people struggle with how to deal with their fat knees, especially when it comes to choosing the proper clothing. But there are a few simple tips that can help you minimize the appearance of your fat knees and rock your favorite pair of jeans.
Tips-1:
Avoid skin-tight jeans. They will only accentuate the size of your knees. Instead, opt for a looser fit that skims over your knees without clinging to them. 
Tips-2:
Choose a dark wash. Darker colors are always more slimming than light washes, so they can help to create the illusion of smaller knees. 
Tips-3:
Look for jeans with strategic details. Distressed details or patchwork can draw the eye away from your problem area and create the illusion of a slimmer silhouette. 
Tips-4:
Try wearing shoes with a bit of a heel. Heels will elongate your legs and make your knees look smaller in proportion to the rest of your body. 
Tips-5:
Don't forget the power of accessories. Wearing a long necklace or scarf can help to draw the eye upward and away from your knees. 
By following these simple tips, you can confidently rock your favorite pair of jeans – no matter your knee size.
Also Read: How to Hide Lower Belly Fat in Jeans?
Best Types of Jeans For Fat Knees
Whether you're trying to disguise your thunder thighs or simply don't want jeans that are tight around your knees, finding the right pair of jeans can be a challenge. But with a little bit of knowledge, you can find jeans that will flatter your figure and make your legs look slim and sexy.
When it comes to jeans for fat knees, the first thing to keep in mind is that dark-wash jeans are generally more flattering than light-wash jeans.
Dark jeans create a slimming effect, while light jeans can highlight any imperfections in your legs. In addition, jeans with a straight leg or wide leg silhouette will also help to camouflage any problem areas.
Conclusion
So, how do you hide your fat knees in jeans? It's all about drawing attention to them! By wearing a brightly colored top or adding a colorful scarf, you can take the focus off your knees and draw attention up and away from them. You can also try a pair of printed pants to distract from your problem area.
Finally, if all else fails, wear high-waisted jeans that will cover more of your skin. I hope these tips have helped you feel better prepared to shop for jeans when those pesky knee bumps start showing up again!