How to Hide Lower Belly Fat in Jeans? 18 Awesome Method
Hey there, fellow jeans enthusiast! If you're like me and have a bit of lower belly fat that you'd prefer to keep under wraps, you've come to the right place. Trust me; I know the struggle. But fear not because I've got the inside scoop on how to conceal that lower belly area flawlessly while rocking your favorite jeans.
From choosing suitable styles to embracing clever fashion tricks, I'm here to share my wealth of experience and knowledge. So, let's dive in and uncover the secrets to confidently hiding lower belly fat in jeans.
Also Read: How To Hide Belly Fat In Jeans?
How to Hide Lower Belly Fat in Jeans?
1. Embrace High-Rise Jeans for the Win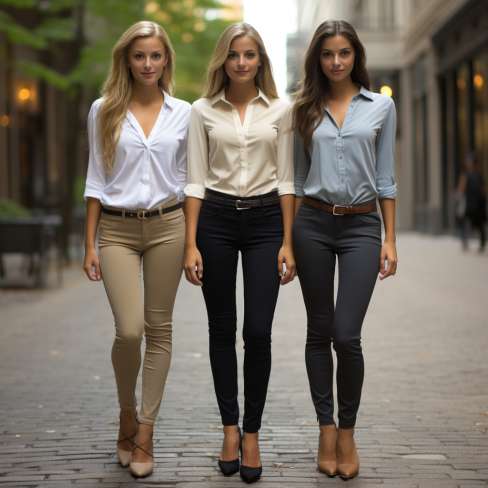 When it comes to knowing how to hide lower belly fat in jeans, nothing beats high-rise jeans. These gems provide excellent coverage and support, holding everything in place while giving you a sleek silhouette. Opt for styles that hit just above your belly button to conceal lower belly fat for maximum tummy control effectively.
2. Dark Wash Denim Does Wonders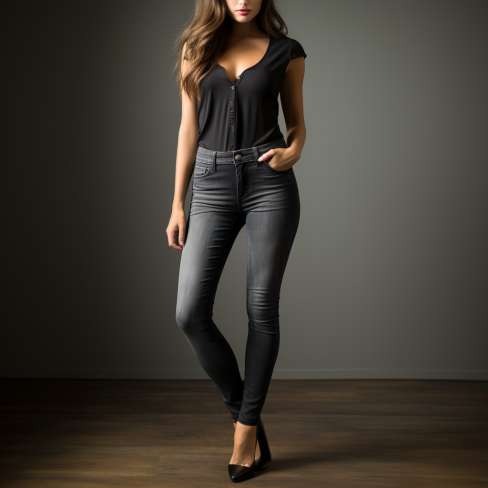 Dark wash jeans are a gift from the fashion gods, especially for jeans for big-belly women. The deep hue creates an illusion of a slimmer figure, practically making your lower belly fat disappear. When searching for the perfect pair, opt for jeans with minimal distressing to keep the focus away from the belly area.
3. A-Line and Bootcut Styles to the Rescue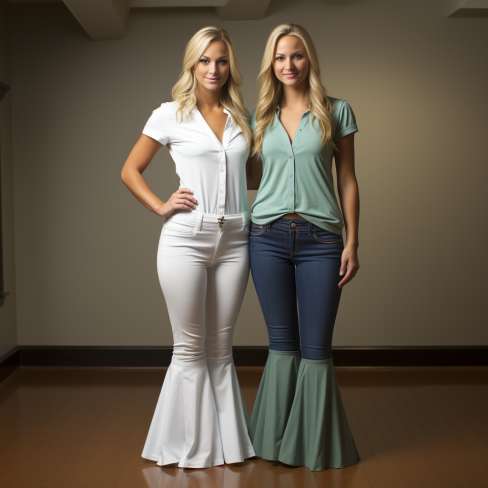 A-line and bootcut jeans are your secret weapons for hiding lower belly fat in jeans. These styles gently flare out from the hips, creating a flattering silhouette that diverts attention from the lower belly. Pair them with heels for an extra elongating effect.
4. Opt for Structured Fabrics
Jeans with structured fabrics, such as denim blends with a touch of elastane, provide excellent support and help smooth out unwanted bulges. Look for jeans that offer stretch without sacrificing style.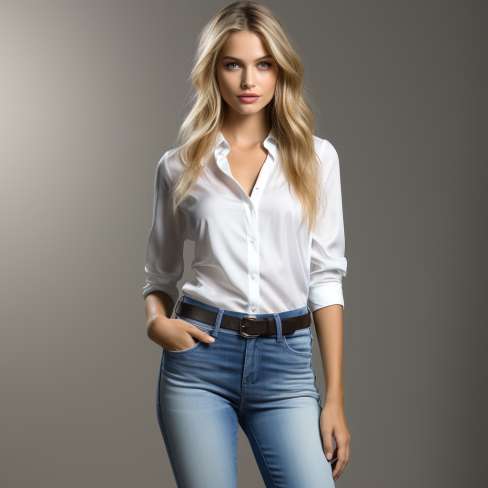 5. Say Hello to Control-Top Jeans
If you're seeking the best jeans for belly overhang, look no further than control-top jeans. These jeans are like a trusty companion, with a built-in control panel supporting your midsection. Their incredible ability to manage the lower belly area provides you with a sleek and streamlined look, helping you feel confident and comfortable.
6. Choose Strategic Pocket Placement
Pay attention to pocket placement. Jeans with back pockets that are positioned slightly higher can create the illusion of a lifted and firmer bottom, drawing attention away from the lower belly.
Related Post: How To Hide Fat Knees In Jeans?
7. Invest in Shapewear
Shapewear is for more than just special occasions. Slip into a high-waisted shapewear piece to smooth and shape your lower belly, providing a flawless canvas for your jeans to shine. This is a great way to hide lower belly fat in jeans and feel confident in your body.
8. Monochromatic Outfits for the Win
A monochromatic outfit creates a seamless visual line, making you appear taller and leaner. Pair jeans in a similar shade to your top for an effortlessly chic look that distracts from your lower belly area.
9. Layer with Flowy Tops and Cardigans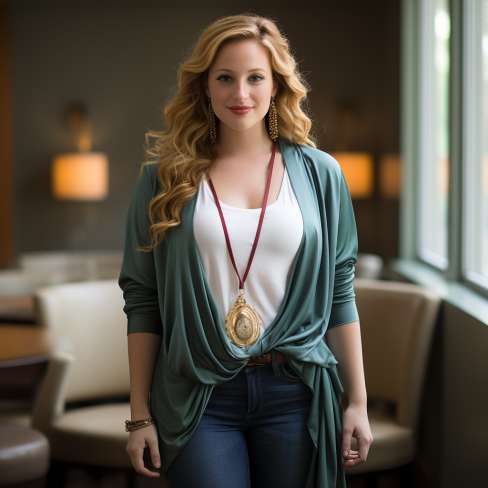 Layering can be a fantastic style strategy. Choose flowy tops and cardigans that gracefully drape over your midsection, especially when wearing tummy-control jeans. This adds depth and dimension to your outfit and ensures coverage and a hint of elegance, giving you a polished and confident look.
10. Play with Statement Accessories
Shift the focus away from your lower belly by adding statement accessories like bold necklaces, scarves, or stylish belts. These eye-catching elements divert attention to your style and away from perceived imperfections.
11. Rock High-Low Hemlines
High-low hemlines in tops and cardigans create movement and visual interest. The asymmetrical design helps draw the eye up and down, effectively minimizing focus on the lower belly area.
12. Go for Empire Waist Dresses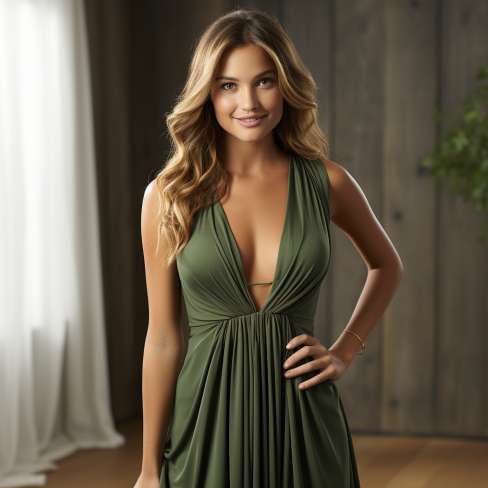 When you're not in jeans, opt for empire waist dresses. These dresses cinch just below the bust, flaring over the tummy area. They provide a flattering shape while keeping your lower belly discreet.
Also Read: How To Wear Mom Jeans Without Looking Fat?
13. Prioritize Comfort and Confidence
Ultimately, feeling comfortable and confident is the key to looking fabulous in jeans. Embrace your unique body shape and choose styles that make you feel amazing. Confidence is the best accessory you can wear.
14. Myth Busting: Avoiding Low-Rise Jeans
Contrary to popular belief, low-rise jeans can still work if styled correctly. Pair them with longer tops or layered pieces to maintain a balanced and flattering look.
15. Dress for Your Body Shape
Understanding your body shape is crucial when selecting jeans. Whether you're an apple, pear, hourglass, or rectangle, there are tailored styles that complement your figure and help you hide lower belly fat.
16. Create Visual Interest with Details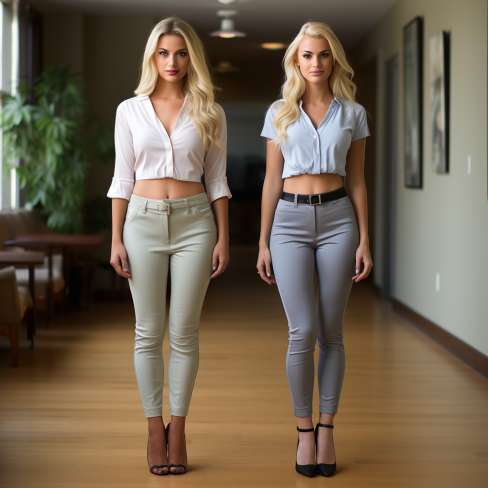 Jeans with subtle details like embroidery, embellishments, or unique stitching can help to divert attention from the lower belly. These details add character to your outfit while enhancing your overall look. However, if you find that jeans tend to dig into your stomach when you sit, choosing a style with a looser fit is best. This will help to prevent the jeans from digging in and causing discomfort.
17. Confidence-Boosting Mantras
Repeat empowering mantras to boost your self-confidence. Remind yourself that your beauty shines from within, and your clothing choice expresses your unique style.
18. Love Your Body: The Ultimate Fashion Secret
The ultimate fashion secret? Self-love. Embrace your body, lower belly, and all. Dressing with care and confidence will radiate positivity, making you a true style icon.
Also Read: Why Do High Waisted Jeans Make Me Look Fat?
FAQs
Can I still wear skinny jeans with lower belly fat?
Absolutely! Opt for mid-rise or high-rise skinny jeans and pair them with flowy or longer tops to balance the look.
Are there specific colors that help hide belly fat?
Dark colors like black, navy, and deep indigo are fantastic for creating a slimming effect.
Do high-rise jeans feel uncomfortable?
Not at all! High-rise jeans offer excellent support and can feel just as comfortable as any other style.
Can belts be worn to hide lower belly fat?
Belts can draw attention to your waist and add a stylish touch. Opt for wider belts that sit comfortably at your natural waist.
How can I boost my confidence while wearing jeans?
Practice self-love and remind yourself of your unique beauty. Choose jeans that make you feel fantastic and embrace your personal style.
Are jeggings a good option for hiding lower belly fat?
Yes, jeggings with a high-rise design provide comfort and coverage while maintaining a trendy look.
Conclusion:
So there you have it—my comprehensive guide on how to expertly hide lower belly fat in jeans. Remember, fashion is all about feeling great in what you wear, and confidence shines through in any outfit.
You'll be rocking your jeans with flair and finesse by choosing the suitable styles, embracing clever tricks, and embracing self-love. Now go ahead and strut your stuff confidently, knowing you've got the tips and tricks to look and feel your best!
Source:
https://www.aarp.org/entertainment/style-trends/info-2022/how-to-dress-to-hide-belly-bulge.html
https://www.stylecraze.com/articles/dresses-to-hide-tummy/