How To Wear a Black Blazer With Khaki Pants: 10 Stylish Outfit Ideas
There's a timeless combination that every stylish man should master: the black blazer and khaki pants. This versatile pairing offers many outfit possibilities for various occasions, from casual gatherings to formal events.
The key to nailing this look is in the details – the fit, color coordination, and accessory choices. So, let's break it down step by step. This might help you- Black Shirt With Khaki Pants for Men.
Choosing the Right Black Blazer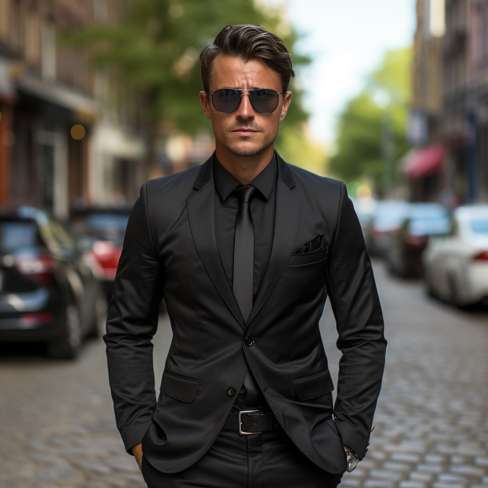 Your journey to a dapper appearance begins with selecting the perfect black blazer. Consider the following factors:
1. Fit Matters
Ensure your blazer fits you like a glove. It should hug your shoulders snugly, have sleeves that reach your wristbone, and be tailored to your body shape. A well-fitted blazer instantly elevates your style.
2. Fabric and Texture
Opt for a black blazer crafted from high-quality fabric. Wool and wool blends work well for a polished look, while cotton blends are more casual. Pay attention to texture, too; a subtle pattern can add character to your outfit.
3. Lapel Style
Choose between notch, peak, or shawl lapels based on your personal style and the formality of the occasion. Notch lapels are versatile, peak lapels add flair, and shawl lapels are excellent for formal events.
4. Single or Double-Breasted
Single-breasted blazers are more versatile and can be dressed up or down. Double-breasted blazers exude elegance and are best suited for formal affairs.
Read More: How to Wear a Black Tuxedo Jacket with Jeans for Men?
Choosing the Right Khaki Pants
Now that you've secured the ideal black blazer, it's time to find the perfect khaki pants to complement it.
1. Shade Selection
Khaki pants come in various shades, from light tan to deeper camel. The key is to create contrast with your black blazer. Lighter khaki pants pair well with black blazers, creating a sharp contrast that highlights your style.
2. Slim or Classic Fit
Consider your body type and style when selecting your khaki pants' fit. Slim-fit pants offer a modern, tailored look, while classic-fit pants provide a more relaxed appearance.
3. Length and Hem
Ensure the length of your khaki pants is just right, allowing them to rest on your shoes without excessive bunching. A clean, well-executed hem adds to the overall polished look.
What Shoes To Wear With a Black Blazer and Khaki Pants?
Now that you have your blazer and khaki pants, it's time to put your best foot forward. The choice of footwear can make or break your outfit.
1. Classic Oxford Shoes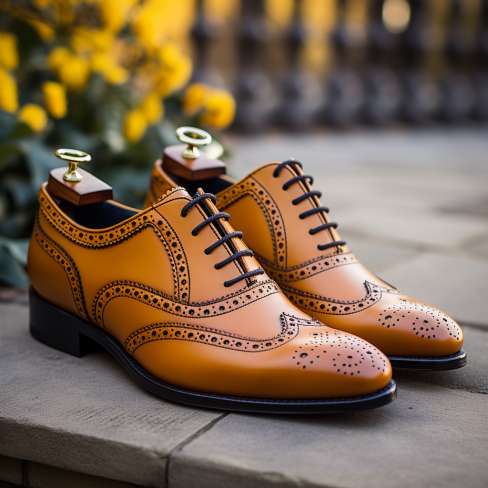 For a formal ensemble, opt for classic black Oxford shoes. Their timeless design complements the black blazer, exuding sophistication.
2. Loafers for a Casual Twist
To add a touch of casual elegance, slip into a pair of brown or burgundy loafers. These versatile shoes bridge the gap between formal and casual, making them ideal for various occasions.
3. Sneakers for a Contemporary Look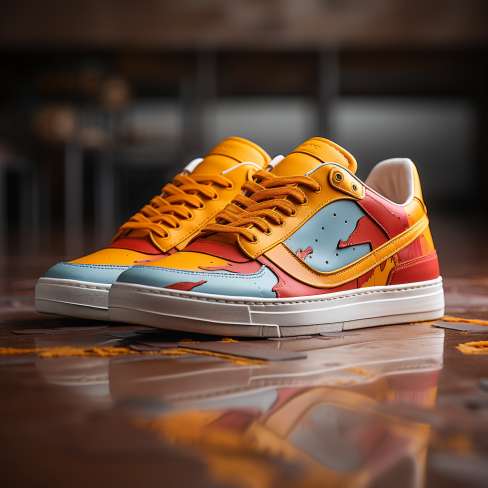 For a modern and relaxed outfit, consider white sneakers. They add a youthful, sporty vibe to your ensemble while maintaining a stylish edge.
4. Desert Boots for Versatility
Desert boots in shades like tan or chocolate brown offer a versatile footwear option. They strike the right balance between casual and smart, making them suitable for various events.
5. Monk Strap Shoes for Unique Style
To stand out from the crowd, choose monk-strap shoes. Their distinctive design and buckle closure add a unique touch to your outfit, making you a fashion-forward trendsetter.
How To Wear a Black Blazer With Khaki Pants?
1. The Classic Combination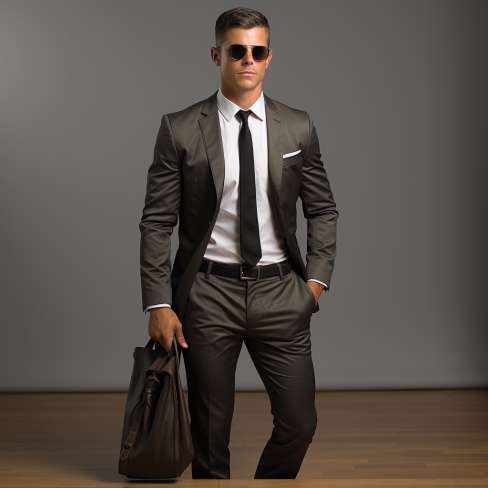 Pair your well-fitted black blazer with slim-fit light khaki pants and black Oxford shoes. Add a white dress shirt and a black silk tie for a timeless, formal look suitable for weddings or upscale dinners.
2. Business Casual Chic
Combine a single-breasted black blazer with classic-fit khaki pants. Opt for brown loafers, a light blue dress shirt, and a patterned silk pocket square. This outfit is perfect for business meetings or semi-formal events.
3. Casual Cool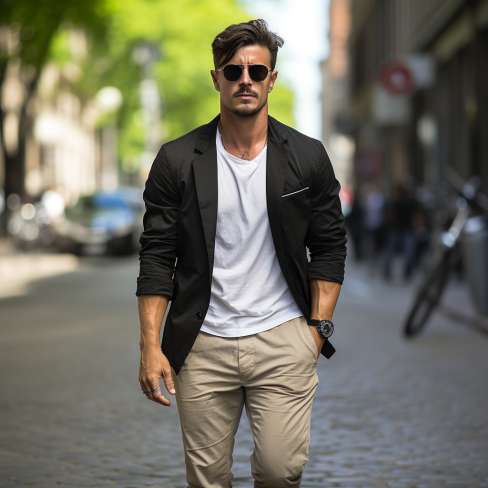 Wear a black blazer with slim-fit khaki chinos for a laid-back yet stylish appearance. Choose white sneakers and a crew-neck black t-shirt for a modern, casual twist.
4. Sophisticated Smart-Casual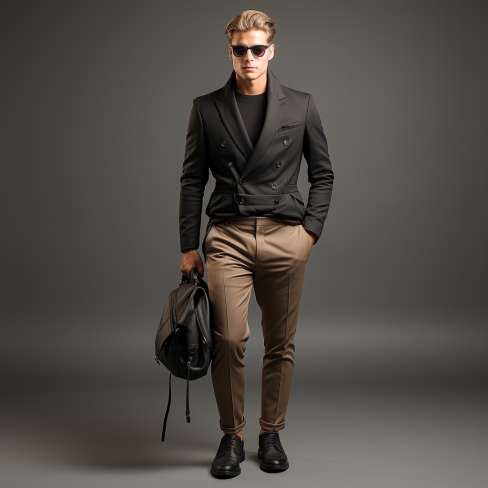 Sport a double-breasted black blazer with tailored khaki trousers. Complete the look with monk strap shoes, a light gray turtleneck sweater, and a pocket square. This ensemble is ideal for gallery openings or upscale date nights.
5. Weekend Vibes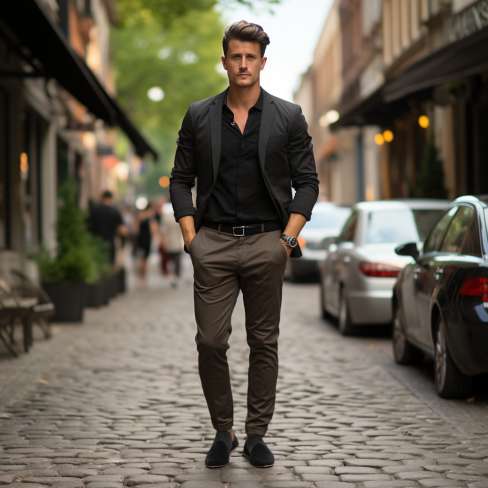 Embrace the weekend with a single-breasted black blazer, rolled-up khaki pants, and white sneakers. Keep it relaxed with a graphic tee and accessorize with a leather bracelet.
6. Boardroom Ready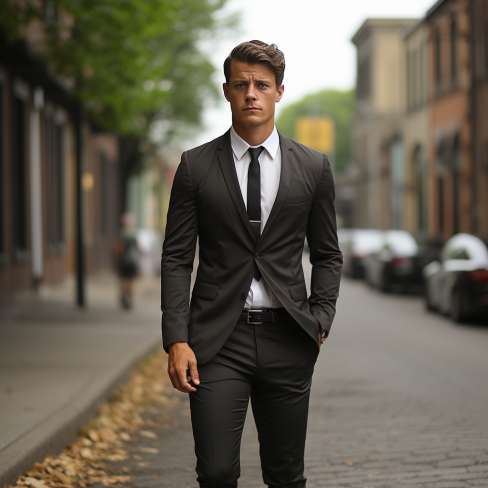 Incorporate a black blazer into your work attire by pairing it with slim-fit khaki dress pants, black leather derby shoes, and a crisp white dress shirt. Add a silk tie for a touch of professionalism.
7. Date Night Elegance
Impress your date with a black blazer, tailored khaki pants, and burgundy loafers. Wear a light pink dress shirt and a silk bowtie to exude charm and charisma.
8. Garden Wedding Attire
Don a light khaki suit paired with a black blazer for a garden wedding. Add brown desert boots and a pastel-colored dress shirt. This ensemble strikes the perfect balance between casual and dressy.
9. Dinner Party Dapper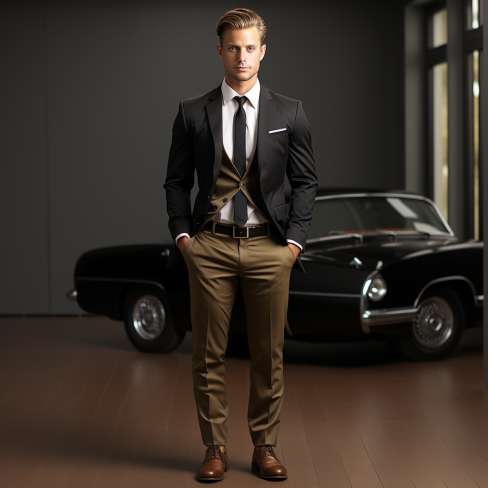 Wear a black blazer, slim-fit khaki pants, and black monk-strap shoes to attend a dinner party in style. Opt for a deep blue dress shirt and a patterned silk tie for a sophisticated touch.
10. Casual Chic Ensemble with Black Blazer, Khaki Pants, and Black Shoes: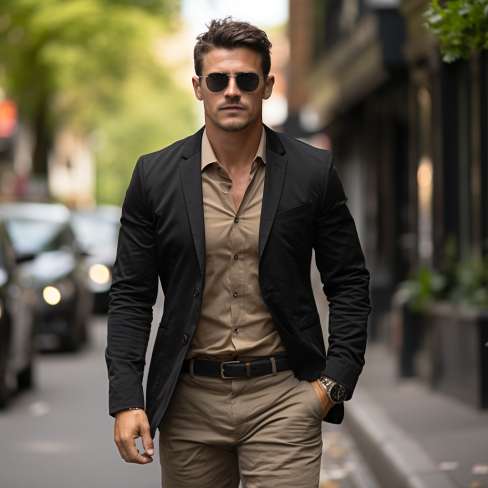 Achieve a casually sophisticated look by combining a black blazer, khaki pants, and black shoes. Opt for a slim-fit black blazer over a simple white crew-neck t-shirt for this outfit. Pair it with tailored khaki pants for a comfortable yet refined style.
Finish the ensemble with sleek black leather sneakers or low-profile black loafers for a modern touch. This outfit strikes the perfect balance between laid-back and polished, making it ideal for a casual dinner date or a weekend outing with friends.
Frequently Asked Questions (FAQs)
Do khakis go with a black blazer?
Absolutely! Khaki pants pair exceptionally well with a black blazer, creating a classic and versatile outfit for various occasions.
Can I wear a black blazer with any shade of khaki pants?
While black blazers work well with most shades of khaki pants, lighter khaki shades create a more pronounced contrast, making the outfit stand out.
What type of shoes should I pair with this combo?
The choice of shoes depends on the occasion and your personal style. Classic options include Oxford shoes for formality, loafers for a casual twist, and sneakers for a contemporary look.
Can I mix and match different shades of khaki and black blazers?
Mixing and matching shades can be fun and stylish, but ensure enough contrast between the blazer and khaki pants to create a balanced outfit.
Conclusion
Pairing a black blazer with khaki pants opens up a world of fashion possibilities. By carefully selecting the right blazer fit, khaki pants shade, and complementary footwear, you can create a wide range of outfits suitable for various occasions.
Remember to notice the details and let your style shine through. Whether it's a formal event, a casual gathering, or a special date night, you'll be turning heads with your impeccable fashion sense.
Source:
https://frenchcrown.com/blogs/news/black-blazer-combinations