What are Cropped Jeans? Ultimate Guide to Cropped Jeans
Cropped jeans are all the rage right now, and for a good reason! They can be styled in so many different ways to create looks that are both trendy and timeless. In this guide, I will explore what cropped jeans are, what styles of cropped jeans are available, and what outfits you can put together with them. 
I will also answer some frequently asked questions about cropped jeans. So whether you're just curious about what they are or looking to buy a pair, read on for all the information you need!
What are Cropped Jeans?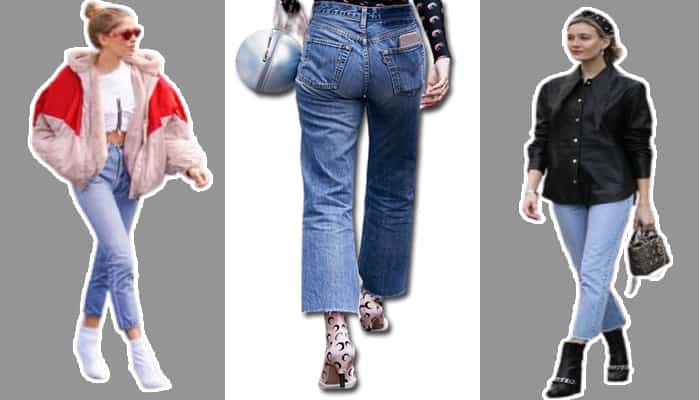 Cropped jeans are a type of denim pants that have a hemline just above the ankle.
Cropped jeans are simply jeans that have been cut off at the ankle, resulting in a shorter-than-standard-length pair. Cropped jeans can be made from any denim fabric, including light wash, dark wash, or distressed denim. They can also be styled in various ways, from skinny to wide-leg crops.
Cropped jeans can be worn with various outfits, making them a versatile and stylish addition to any wardrobe.
Also Read: What Are Skimmer Jeans?
Boyfriend-Cropped Jeans
Boyfriend-cropped jeans are denim pants designed to sit low on the hips and end at the mid-calf or slightly above the ankle. The "boyfriend" style is meant to mimic the look of a man's jeans, with a relaxed fit through the hips and thighs.
These jeans are usually made with a bit of stretch for comfort and often feature distressed details like ripped knees or frayed hems.
Short Overview of Cropped Flare Jeans
Cropped flare jeans are denim pants that feature a flared silhouette and are cropped at the ankle. They are typically made from a stretchy fabric, which makes them comfortable to wear and stylish at the same time.
Difference between Crop jeans and Capris?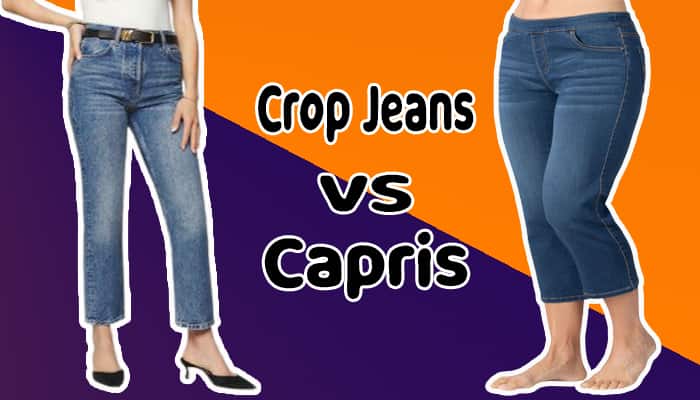 Crop jeans are women's denim jeans cut off or "cropped" above the ankle. They are typically worn in the spring and summer months. On the other hand, capris are a type of women's trousers cropped above the ankle. However, they are usually made from a different fabric, such as cotton or linen, and are often seen as more casual pants.
Do cropped jeans make your legs look shorter?
No, cropped jeans do not automatically make your legs look shorter. Cropped jeans can make your legs look longer and leaner, depending on how they are styled.
Conclusion
Cropped jeans are a popular style of denim that has gained in popularity over the past few years. They are jeans cut off below the knee, exposing the ankle or a little bit of skin above the shoe. Cropped jeans come in all shapes and sizes, and there is a cropped jeans for everyone.