Everything You Need to Know About Designer Jeans
Designer jeans are a popular choice, and there is a good reason. They offer a great look and feel and can be extremely comfortable. But what exactly are designer jeans? And why are they so popular? 
In this blog post, I will answer those questions and more! I will discuss the history of designer jeans, the available types, and how to choose the right pair for you. So read on to learn everything you need to know about designer jeans!
What are Designer jeans?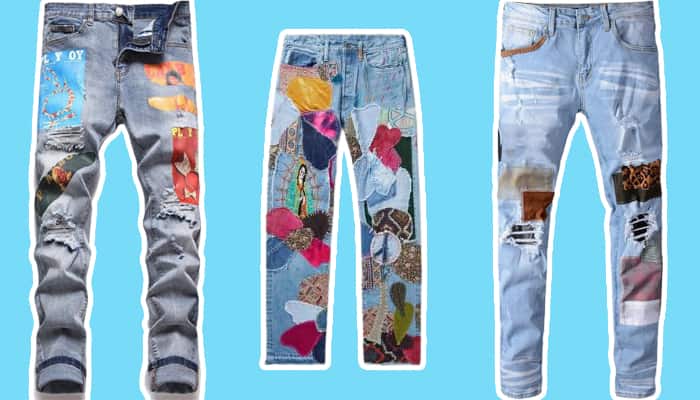 Designer jeans are a type of clothing that is made using high-quality materials and feature stylish designs and cuts. These jeans are typically more expensive than regular jeans, as they are often made from premium fabric such as denim or leather.
One of the main benefits of designer jeans is their durability, which enables them to last for many years without showing signs of wear and tear. Additionally, these jeans often come in a wide range of styles, allowing fashion-conscious consumers to choose pants that perfectly reflect their style.
Whether you're looking for slim-cut straight-leg jeans or distressed boyfriend-cut denim, there is sure to be a pair of designer jeans out there that fits your taste and budget.
Also Read: What are Brazilian Low Rise Jeans?
Designer Jeans Become Popular In
The origins of designer jeans can be traced back to the 1950s when Levi Strauss & Co. introduced their now-iconic 501 styles. This design quickly became popular among Hollywood celebrities and everyday Americans, solidifying its status as a fashion staple.
In the 1960s, designers such as Mary Quant and Ossie Clark began experimenting with new cuts and silhouettes for women's jeans, helping usher in a new era of fashion. And in the 1970s, denim brands like Calvin Klein and Wrangler rose to prominence, thanks partly to their innovative marketing campaigns.
It wasn't until the 1980s that designer jeans truly emerged. This was the decade when brands like Guess and Diesel launched their first collections and when celebrities like Madonna and Brooke Shields began to be photographed wearing denim in magazines and on movie screens.
Also Read: How To Clean Designer Jeans?
Top designer jeans brands list
Many different designer jeans brands are available today, each with its unique style and fit. Some of the most popular brands include:
Frame
Re/Done
Good American
Agolde
Levi's
Paige
Grlfrnd
Citizens of Humanity 
Khaite
Slvrlake
Conclusion
Designer jeans are a popular clothing item. They can be expensive, but they last longer than other jeans. People often buy designer jeans because they want to look fashionable. Another reason people might buy designer jeans is if they have a problem with their legs or hips and need special support from the fabric. Let us know in the comments if you've ever bought designer jeans and why you chose them.