A To Z of Colombian Jeans
With their tight fit and casual style, Colombian jeans have become a popular choice for both men and women. But what exactly are Colombian jeans? And where do they come from? Let's talk about Colombian Jeans. Read our recent post What are Brazilian Jeans?
What Are Colombian Jeans?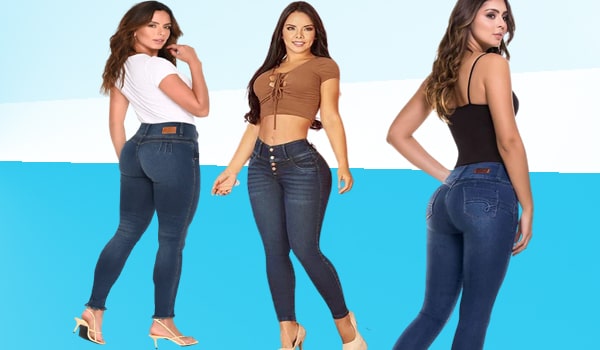 Colombian jeans are a type of denim that is typically tight-fitting and has a high rise. They are also usually made from a stretchy fabric, which makes them extremely comfortable to wear. The tight fit of Colombian jeans makes them perfect for showing off your curves, and the high rise ensures that they won't slip down as you move around.
Many different brands of Colombian jeans are available on the market today. In addition, Colombian jeans are typically very affordable, which makes them an excellent option for many people.
Are Colombian Jeans Made In Colombia?
No. The design came from Colombia. These jeans actually made for Colombian women. Colombian jeans are made in China, Bangladesh, India, and other south Asian countries.
While most jeans are from a blend of cotton and synthetic fibers, Colombian jeans are 100% cotton, which makes them highly comfortable and durable.
Also Read: What Are Apple Bottom Jeans?
Benefits Of Colombian Butt Lifting Denim Jeans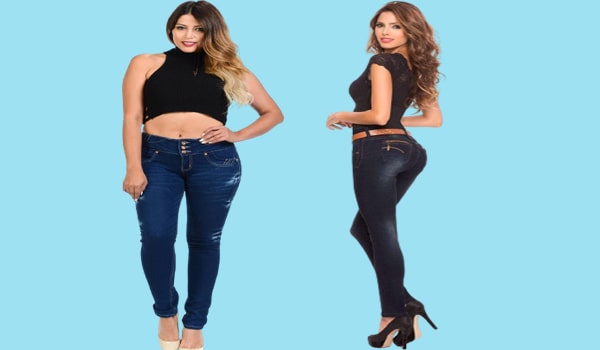 Colombian butt-lifting denim jeans are the perfect choice for anyone looking to improve their appearance. The jeans offer a variety of benefits that can help you look and feel your best. They can help to lift and shape your butt, as well as provide support and comfort. Their design also allows them to hug your curves, which can help to accentuate your natural beauty. With so many great benefits, it's easy to see why Colombian butt-lifting denim jeans are the perfect choice for anyone looking to improve their appearance.
Why Are Colombian Jeans Popular?
Colombian jeans have surged in popularity recently due to their unique style and comfortable fit. The unique design of Colombian jeans allows them to hug the body, accentuating the wearer's curves. This separates them from other brands and makes them a popular choice for many people. This figure-flattering fit is one of the main reasons why Colombian jeans have become so popular, especially among women.
Another reason for their growing popularity is the wide range of styles that Colombian jeans come in. So whether you're looking for a pair of skinny jeans, bootcut jeans, or flared jeans, you're sure to find a pair of Colombian jeans that suit your taste. 
Conclusion
Colombian jeans are stylish, affordable, and durable. They fit well, are versatile, and most importantly, are great for traveling. The denim is remarkably light and soft, the cotton is ultra-soft, and the fit is generous.