The Perfect Pairing: Discover the Ideal Shoe Styles for Capris Pants
Capri pants are a perfect combination of style and comfort and can be a great addition to your wardrobe. However, choosing the right shoes to wear with them can sometimes feel daunting, as there are many options! In this blog post, I will provide some helpful tips and ideas on what shoes to wear with capris pants and how to maximize your outfit's style.
Factors to Consider When Choosing Shoes
The right type of shoes can make or break an outfit, and when selecting what to wear with capris, the right shoe selection is even more essential. As a fashionista on a budget, I have developed my guidelines for choosing the perfect shoes to pair with my Capris. So keep the following five factors in mind:
Always consider how comfortable the shoes are before you buy them.
Ensure the shoes fit properly to prevent any discomfort.
Select shoes that match the style of your capris pants.
Choose shoes in colors that compliment the colors of your capris pants.
Pick a shoe that works for the occasion you're dressing for.
What Shoes To Wear With Capris Pants?
It's that time of year again, and your wardrobe needs a refresh! With the warmer weather just around the corner, it's time to start thinking about what shoes to wear with capris pants. Do you still need to figure out where to begin? No worries! Here are some great shoe choices that will have you looking stylish and feeling comfortable in your Capris all season long.
Also Read: What Shoes To Wear With Flare Jeans?
1. Sneakers and Capris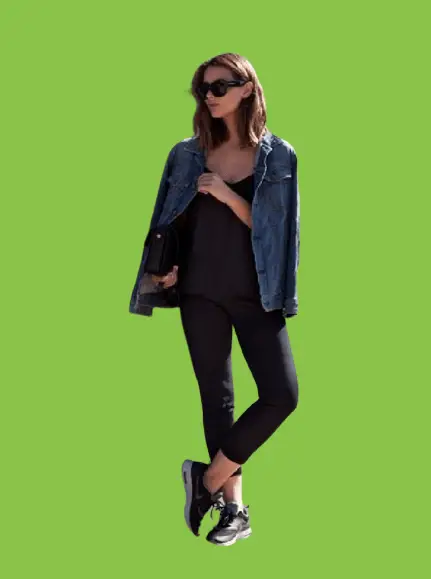 I love the look of capris pants and the versatility they offer. But I often wonder which shoes go best with this style of pants. With their slightly shorter hemline, finding that perfect balance of style and comfort can be tricky. After much trial and error, sneakers are my go-to footwear for pairing with Capris. Whether rocking a casual or dressy look, I can always count on sneakers to provide an effortless yet stylish finish.
2. Flats and Capris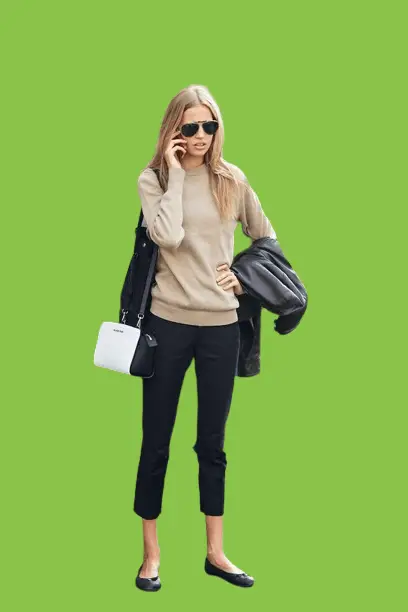 Another great style option for Capris pants is a flat shoe. Not only are flats comfortable, but they also look great. I love to pair my Capris with ballet flats, loafers, or espadrilles for a stylish and effortless look. My favorite way to wear these pants is with a pair of slides in a neutral color; it makes the outfit look timeless and classic. Plus, these shoes are so comfortable and perfect for those sunny summer days when you don't want to be weighed down by high heels.
3. Sandals and Capris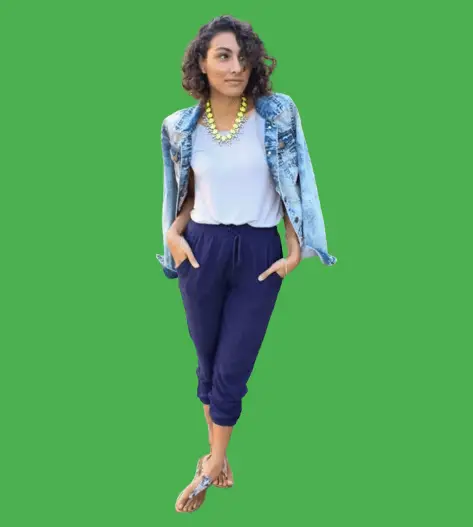 Sandals are an easy option for choosing shoes to pair with Capri pants. Whether you opt for one of the season-appropriate slip-on types or a more sophisticated T-strap style depends on the occasion and the clothes you already have in your closet. Whether you are going Keds-kind of casual or opted for elegant leather sandals, complete this look with minimal jewellery for the perfect summer-friendly ensemble.
4. Loafers and Capris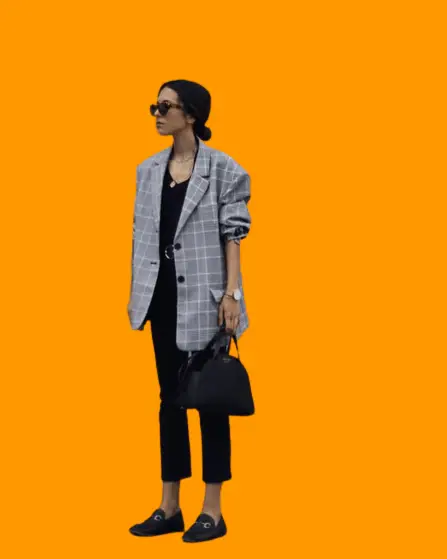 It is the same as the classic combination of loafers and Capris. This age-old combo lends instant polish to any outfit that I pull together. Loafers in cognac, black, and taupe are always reliable, timeless, and especially comfortable when paired with my ever-spring wardrobe staple—Capris pants. Whether creating the perfect balance of smart meets big-city casual or elevating a cool weekend look, the possibilities of stylishness count for little when comfort comes into play.
Also Rea: How To Wear Capri Pants in Winter?
5. Heels and Capris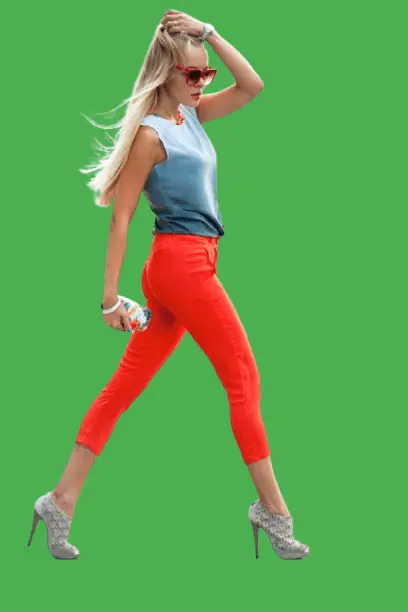 One of my favorite summer looks is pairing heels with Capris pants! The length is perfect for an afternoon of drinks with friends or a first date night: neither too long nor too short and between casual and dressy. The right pair of shoes can help give you the perfect attention and sophistication. Heels add a nice touch; it can be a great juxtaposition to make this look pop!
6. Ankle Boots and Capris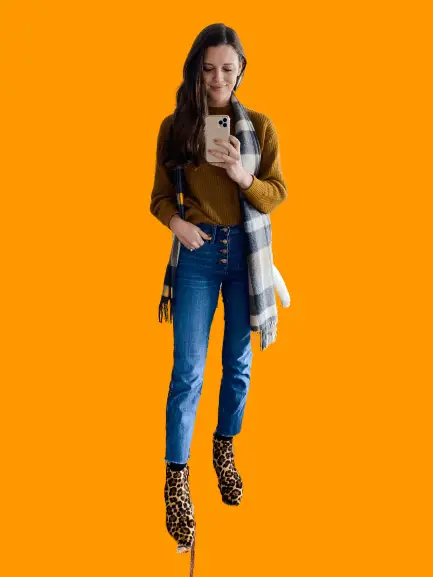 Ankle Boots and Capris Wearing ankle boots with capris seems like an unexpected look, but it is one of my favorite styles. I love the variety of looks; depending on the type of boot you choose, you can go for a more or less casual vibe. From stylish cuts to fuzzy prints, there are so many boot options, and you will surely find a look that reflects your fashion statement. Plus, the ankle boot provides an unbeatable style for transitioning between the seasons!
Also Read: What To Wear With Ankle Pants?
FAQ
Can I wear boots with capris pants?
Yes, you can wear boots with capris pants! Boots provide a great way to give your Capris outfit an edgy or rugged look while still looking chic and fashionable. Try pairing ankle-high boots with your Capris for a hip and stylish look.
What shoe style is best for a formal occasion?
A great choice for a formal occasion is a classic closed-toe pump. Not only are they sophisticated and timeless, but these shoes also balance comfort and style perfectly. Whether plain or with a hint of sparkle, these shoes will complete any look and ensure you look and feel your best.
Can I wear sandals with capris pants in the winter?
You can wear sandals with capris pants in the winter, provided you take some precautions. Wear thicker socks to keep your feet warm, and pick some sandals that have a snug fit to ensure your feet are well-insulated. Layering with a cape, cardigan, or coat can add a layer of warmth and complete your winter look.
What type of shoes should I avoid wearing with capris pants?
It's best to avoid wearing overly clunky shoes when wearing capris pants. Chunky sandals and flats often need to work better with capris pants as they can visually disrupt the outfit's balance. Instead, opt for dainty sandals, low heels, and even sneakers to give your look a sleek finish.
Can I wear flats with Capris?
Yes! Flats are a great choice to wear with Capris. Whether you are going for a laidback, casual look or a more stylish look, there are endless styles of flats to complete your outfit. From strappy sandals to loafers, there are plenty of modern options to pair with your Capris.
Conclusion
Overall, many shoe options can be worn with capris pants. From casual flats to strappy sandals, the possibilities are endless. It ultimately comes down to personal style and the occasion. I love pairing my Capris with wedges for a chic look, but I also enjoy throwing on some slip-on sneakers for a more casual, comfortable outfit. Feel free to experiment with different shoe styles and find what works best. As long as you feel confident in your outfit, that is all that matters!