What To Wear Under Skinny Jeans?
Skinny jeans are a great way to make a fashion statement and create a sleek, modern look. But what to wear underneath skinny jeans? Choosing the right undergarment is essential to ensure you look and feel your best. This article will discuss what to wear under skinny jeans to ensure you get the perfect fit and look. From shapewear to underwear, there are plenty of options for you to choose from. Read on to find the best options for creating a stylish and comfortable look.
What To Wear Under Skinny Jeans?
When it comes to choosing what to wear under skinny jeans, there are several things to consider. For starters, you'll want to think about the look you're looking for. Here are a few options to help you choose the right pieces to wear under your skinny jeans.
1. Wear Tights Under Skinny Jeans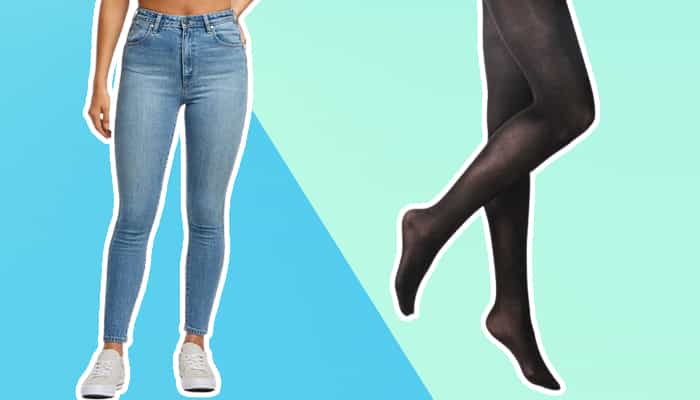 Wearing tights under skinny jeans is an excellent way for women to stay comfortable and stylish at the same time. The tights provide an extra layer of insulation and support, while the skinny jeans give you a flattering silhouette. On colder days, the tights can help keep you warm, while on hotter days, they can help keep you cool. The combination of the two pieces is also great for creating a sleek and sophisticated look. So, if you're looking for a way to stay on-trend and feel cozy, consider wearing tights under your skinny jeans.
2. Wear Thermal Under Skinny Jeans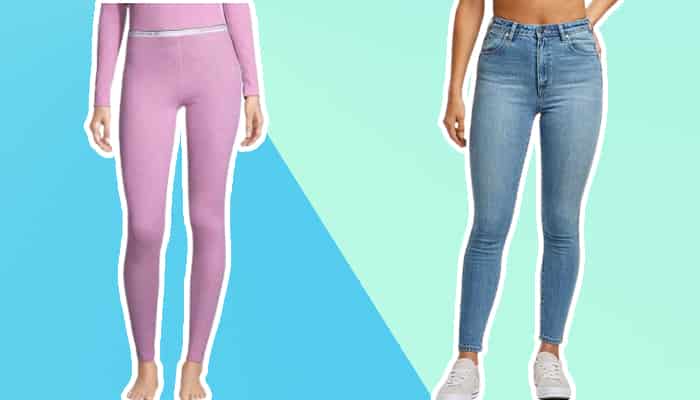 For those living in cold climates, thermal underwear paired with skinny jeans is a great way to stay warm and stylish during the winter. Not only does this combination provide extra insulation, but it is also comfortable and flattering. Wearing thermal underwear beneath skinny jeans is a perfect way to stay warm while still looking fashionable. It is a great addition to any winter wardrobe that is both practical and stylish.
3. Compression Leggings Under Skinny Jeans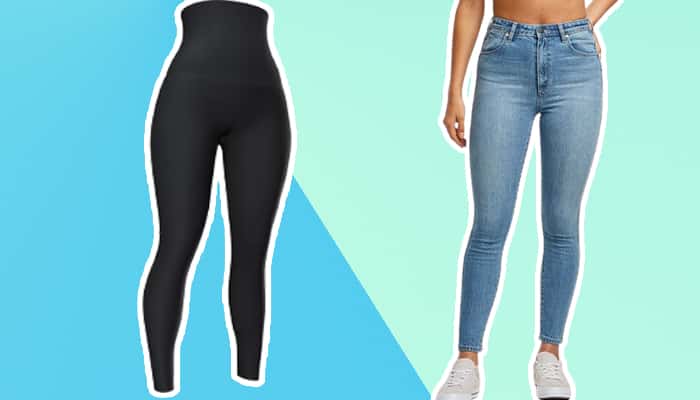 Compression leggings offer a great way for women to stay comfortable and stylish. Not only do they keep you warm in cooler months, but they also provide an extra layer of protection from the cold. Wearing a layer of leggings under skinny jeans can make for a smooth and flattering look, while also helping to create unique and stylish outfits. Furthermore, leggings can add an extra layer of style to any outfit and help make skinny jeans more comfortable and less restrictive. With compression leggings, women can stay both warm and stylish, while also expressing their individual style.
4. Wear Shapewear Under Skinny Jeans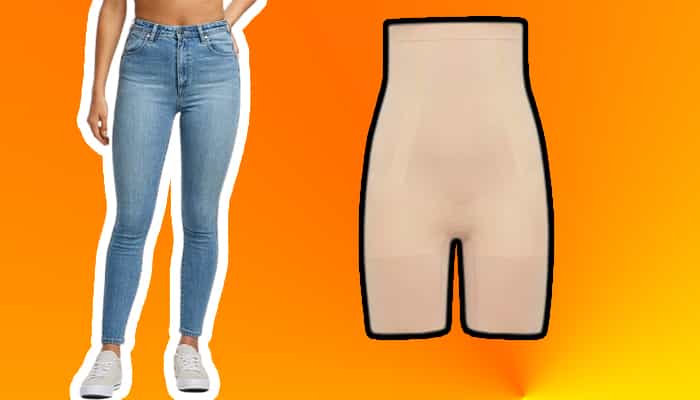 Wearing shapewear underneath skinny jeans can be a great way to achieve a smooth look and accentuate your curves. Shapewear is designed to provide extra support and help create an hourglass figure, making it great for wearing tight jeans. Additionally, shapewear can help to reduce bumps and lumps that can be caused by wearing tight-fitting jeans. Plus, with so many styles and designs, you can find the perfect shapewear to pair with your skinny jeans.
Benefits Of Wearing Something Under Skinny Jeans
Prevents chafing and irritation. 
Keeps your legs warm in colder weather. 
Enhances your shape and silhouette. 
Prevents static cling. 
It Makes your outfit look more polished. 
Adds extra cushioning when sitting down.
What should girls wear under jeans?
Girls should wear something comfortable and lightweight under their jeans, such as leggings, tights, or a form-fitting undershirt. This helps to keep the jeans from rubbing against the skin and prevent chafing. Additionally, wearing a bit of insulation can provide warmth if the weather is cold. Furthermore, leggings and tights come in various textures, fabrics, and colors, providing a fashion statement and function. Ultimately, comfort, warmth, and style should all be considered when choosing something to wear under jeans.
Do you wear shapewear under jeans?
The answer to this question depends on your personal preference. Some people prefer shapewear under their jeans, while others may not. Wearing shapewear under jeans can give you a smoother, more streamlined look and help to enhance your curves. Shapewear can also help create an overall more flattering figure and help to reduce lumps and bumps. On the other hand, some people may find shapewear uncomfortable or find that it restricts their movement. 
Conclusion 
There are several options to consider when deciding what to wear under skinny jeans. Depending on the weather, you may opt for breathable materials such as cotton or linen. If you're looking for extra warmth, consider layering with leggings or thermals. Whatever you choose, ensure it fits comfortably and is flattering to your body type. You can have the perfect outfit for any occasion with a few easy tips.