Can Man Wear Women's Jeans? Ultimate Guide To Men and Women
"Can Man Wear Women's Jeans?" is a question that has been asked for a long time, but no one has ever been able to find the answer. Some people say men can wear women's jeans, but no one knows if this is true. In this article, I will explain women's jeans and "can men wear women's jeans?". We also covered another content: Can women wear men's jeans?
How Can You Tell If Jeans Are Women's?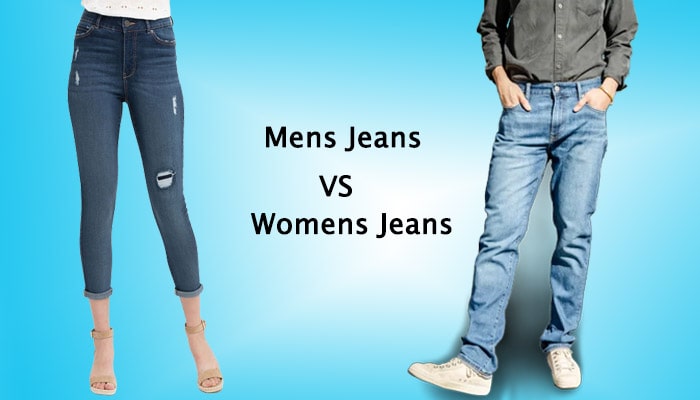 If you're a woman shopping for jeans, it's important to know the difference between men's and women's jeans. Here are four ways to tell if a pair of jeans is meant for a woman: 
The inseam on women's jeans typically measures 3 inches shorter than on men's. 
Women's jeans are typically made with a softer fabric that flows more quickly than men's denim.
Women's jeans are usually cut with a narrower leg opening, so they're generally more form-fitting than men's jeans.
Women's jeans are usually lower rise or have a longer waist.
Also Read: Can Fat Girls Wear Skinny Jeans?
Can Men Wear Women's Jeans?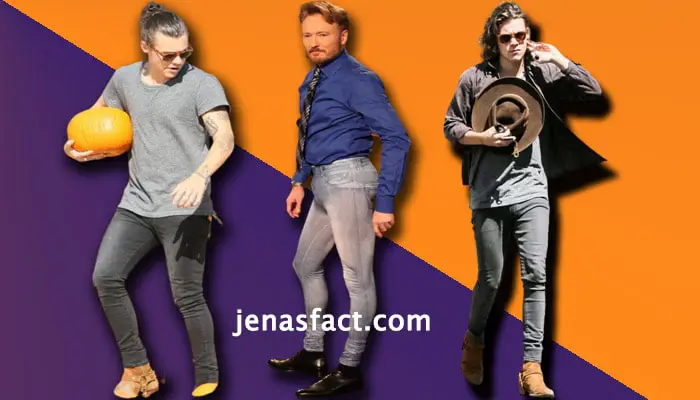 There is no definitive answer to this question as men can wear women's jeans, but you should keep a few things in mind before making the decision. 
First, make sure that the jeans fit snugly and comfortably around your thighs and bottom. 
Second, choose a style that is flattering on you and will flatter your figure. 
Third, remember the amount of attention you want to draw to your body when wearing women's jeans.
So, in my opinion, Men can wear women's jeans if the jeans fit perfectly. Fashion trends are changing very fast, like skinny jeans we used to know as women's jeans, but now it is becoming very popular with men too.
Also Read: How To Wear Carrot Fit Jeans?
Should Guys Wear Low-Rise Jeans?
Yes! Guys can wear low-rise jeans. But you should remember that- if you have short legs and a long torso, you should avoid low-rise jeans.
Some guys feel that low-rise jeans give them a more robust and confident appearance, while others think they look too boyish and un-masculine. Ultimately, what works for one guy may not work for another, so it's essential to find what style of jeans fits your personality and body perfectly.
Are Boyfriend Jeans Just Men's Jeans?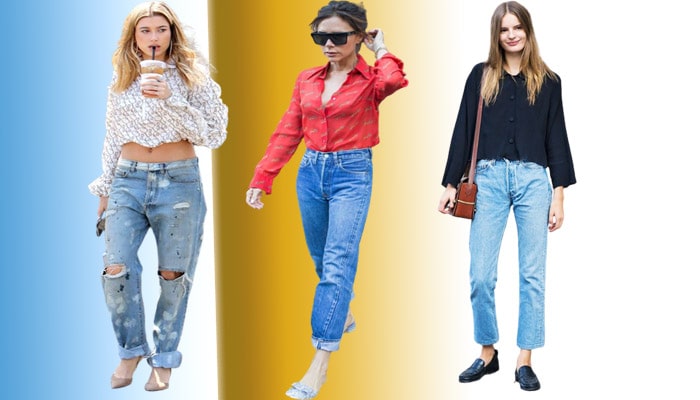 Some people assume that boyfriend jeans are intended for use by men, but this isn't necessarily true. On the contrary, they are designed for use by women. While some manufacturers and fashion companies may have their definition for the term, it's safe to say that they are essentially a type of men's jeans.
The most common type of boyfriend jeans is made with a denim base and a skinny cut. The waistline is high on the hips and legs, and the thighs are tapered at the bottom. There are many different cuts, so it's easy to find something that will fit your body shape and style.
In short,

Boyfriend Jeans Made Of Special Denim Fabric That Is Made For Girls. If a women wear these jeans feel like she wore men's jeans. 
What Is The Difference Between Boyfriend and Girlfriend Jeans?
"Boyfriend Jeans" and "Girlfriend Jeans" are two of the most commonly used terms in the fashion industry. Unfortunately, the "Boyfriend Jeans" and "Girlfriend Jeans" are two of the most confusing terms to those outside the fashion industry. Some differences are given below:
1. Recently, boyfriend jeans have become more popular than girlfriend jeans. It's easy to see why. They're comfortable and casual, and they fit well.
2. The cut is the critical difference between the two types of jeans. The boyfriend cut is typically looser and baggier than the girlfriend cut. This is because the amount is designed to be more casual and comfortable.
3. Typically, the girlfriend cut is more fitted and slimming. This is because it has a higher waistline, which creates a slimmer appearance.
4. In general, boyfriend jeans are more casual and comfortable, while girlfriend jeans are more formal and slimming.
Can guys wear high-waisted jeans?
Yes, guys can wear high-waisted jeans. They look great and can help to emphasize their curves. Just be sure to choose a style that fits the body type and style of clothing. They should also be worn with socks or boots to keep from exposing your ankles.
Conclusion
We covered everything about "Can Men Wear Women's Jeans"? I hope you found your answer. Let us know in the comment section if you have any other questions.