Why Are They Called Boyfriend Jeans?
When I first heard of boyfriend jeans, I was confused. Why are they called boyfriend jeans? I couldn't help but wonder why jeans designed for women were given such a masculine name. After researching, I discovered that boyfriend jeans are a very popular style for women, and the name comes from the loose, relaxed fit usually associated with men's jeans. In this blog post, I'll discuss why boyfriend jeans are called boyfriend jeans and why they have become so popular.
History of the Boyfriend Jean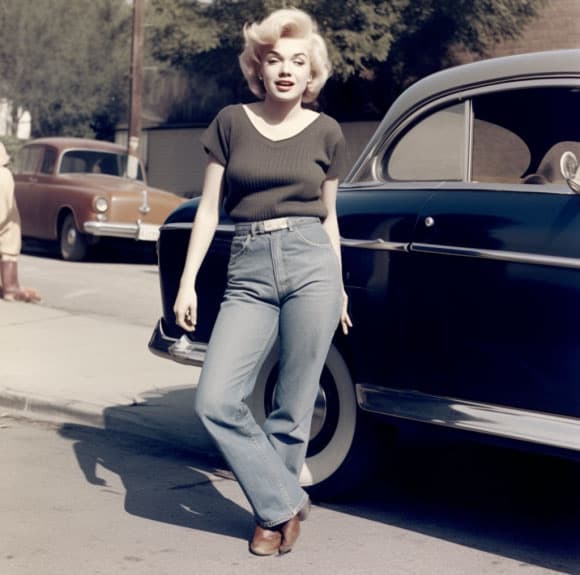 The history of the boyfriend jean can be traced back to the 1960s when Marilyn Monroe popularized the trend of wearing her boyfriend's loose-fitting jeans. Since then, the style has evolved and taken on various interpretations. In the 1980s and 1990s, the grunge movement popularized the look of baggy, ripped jeans, and it continued to gain popularity in the early 2000s with the rise of low-rise denim. 
Why Are They Called Boyfriend Jeans?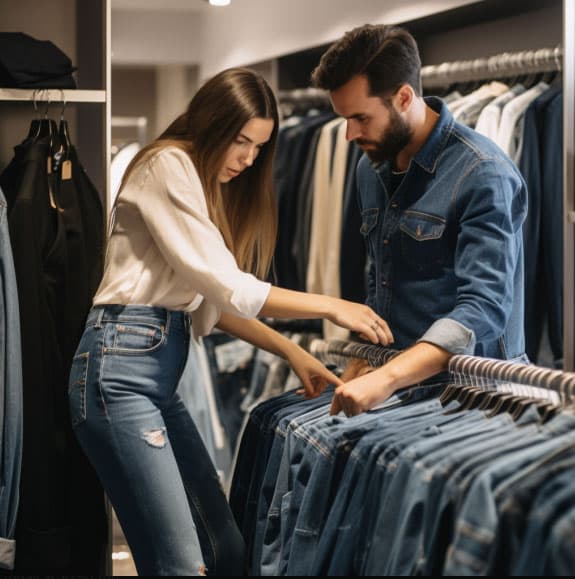 I'm always curious to know the origin of the names behind some of my favorite styles. Recently, I've been curious about the origins of boyfriend jeans. There's a pretty interesting story behind the name!
Boyfriend jeans originated in the late 1990s when women began borrowing their boyfriends' (or other male friends') jeans as a fashion statement. The idea was to wear looser, more comfortable jeans with a stylish, trendy look. The jeans were baggier and more relaxed than traditional women's jeans at the time, and the name stuck.
So there you have it – the interesting origin story of why they are called boyfriend jeans. Whether you wear them because they are comfortable and stylish or to make a fashion statement, you now know why they are called what they are!
Also Read: How to Wear Boyfriend Jeans With Boots?
What is the difference between boyfriend jeans and regular jeans?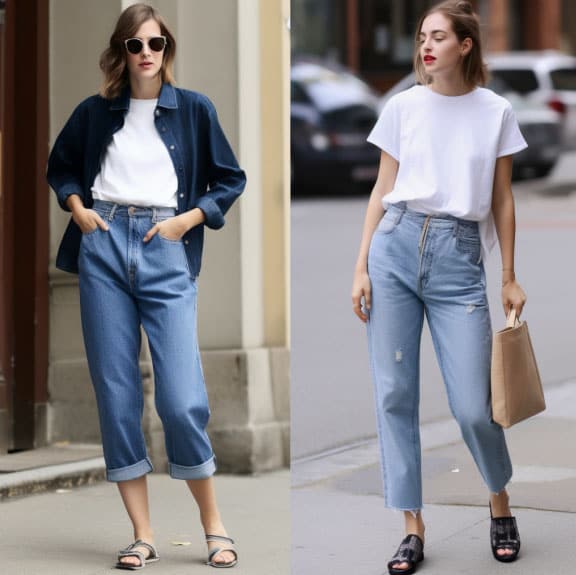 Boyfriend jeans are typically loose-fitting and baggy, while regular jeans are usually more fitted. Boyfriend jeans generally sit lower on the waist and have a more relaxed fit around the hips and legs. They also tend to have more rips, distressing, and fading. Regular jeans are usually more structured and can be tapered or straight-leg.
In terms of style, boyfriend jeans are more casual and can be paired with various tops, from basic t-shirts to crop tops. On the other hand, regular jeans are more versatile.
Overall, both jeans have their place in my wardrobe, but if you're looking for a more relaxed look, boyfriend jeans are a great option.
Also Read: What Is The Difference Between Boyfriend Jeans And Girlfriend Jeans?
What body type can you wear boyfriend jeans?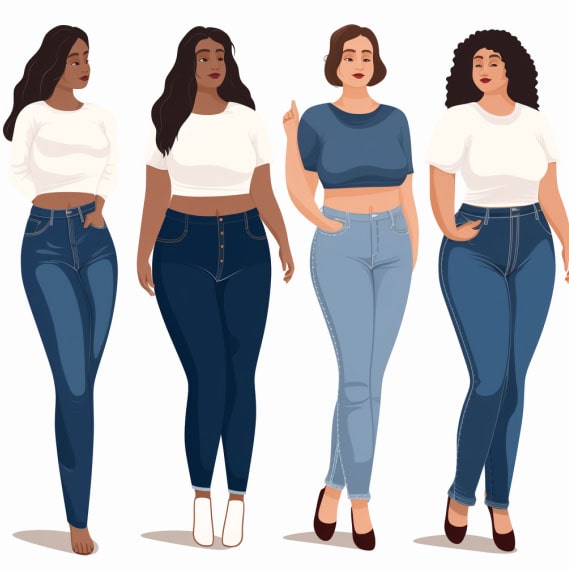 Boyfriend jeans are great for all body types. For example, suppose you have an athletic body type and want to show off your curves. You can roll up the cuffs of your boyfriend's jeans to show off your ankles and add a cute pair of heels. For a petite frame, a pair of boyfriend jeans can create the perfect balance of long and lean legs when you pair them with a tucked-in top and ankle boots. 
Plus-size women can also rock boyfriend jeans. A pair of boyfriend jeans with a high-waisted fit can help to create an hourglass shape, and they look great with a tucked-in top and a pair of wedges. No matter what body type you have, there's a pair of boyfriend jeans that will look great on you. So go ahead and try them out!
What are the advantages of boyfriend jeans?
Boyfriend jeans are a fashion staple I can't seem to get enough of! They look great, but wearing them has so many advantages. Here are a few of the reasons why I love them so much. 
Boyfriend jeans are Comfortable and loose-fitting.
Versatile and easy to style.
Flattering high-waisted silhouette.
Trendy and fashionable.
Boyfriend jeans are perfect for a relaxed, casual look.
They are ideal for a variety of occasions.
They come in a range of washes and styles so that you can find the perfect pair for your style.
They're a great option for those who want a more relaxed fit than skinny jeans.
They provide ample room for movement and are perfect for an active lifestyle.
Conclusion
After researching why boyfriend jeans are called boyfriend jeans, I have concluded that they are designed to be borrowed from a boyfriend's wardrobe. This is why they have a looser fit, a more relaxed look, and are designed to be more comfortable. They are meant to be a homage to the relaxed jeans that our significant others often wear. So, although the name is still a bit of a mystery, I can now confidently say that boyfriend jeans are so-called because they are meant to be borrowed from a boyfriend's wardrobe!