What Are Dockers Pants? A to Z About Dockers Pants
Dockers pants have become a quintessential wardrobe staple for both men and women. Loved for their unparalleled comfort, timeless style, and versatility, these pants have secured their place in fashion history. If you've ever wondered what Dockers pants are and why they are so popular, you're in the right place.
In this comprehensive guide, I will delve into the origins of Dockers, explore various styles, discuss how to wear them on different occasions and provide valuable insights into this classic clothing item.
What Are Dockers Pants?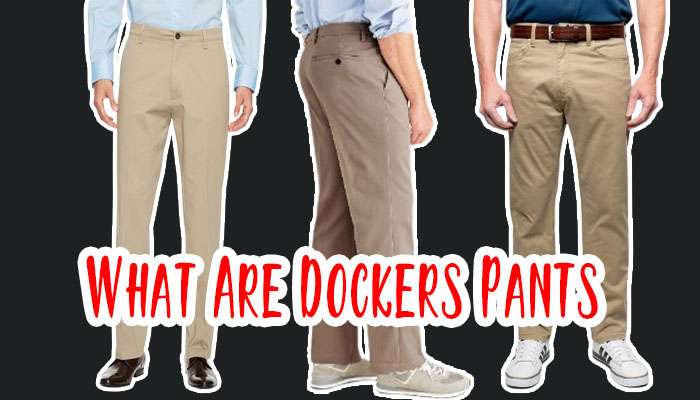 Dockers pants are a type of casual pants that were originally created by Levi Strauss & Co. in the 1980s. They are characterized by their relaxed fit, timeless style, and versatility. Dockers pants are typically made from cotton or cotton-blend materials and often feature a pleated front, flat front, or slim-fit design. Dockers pants have become popular for their comfort, durability, and ability to transition between professional and casual settings.
A Brief History of Dockers Pants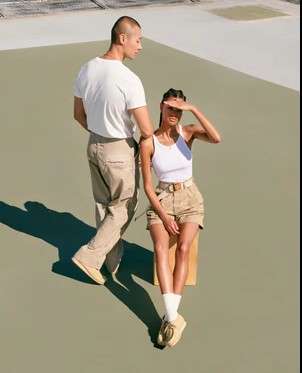 Dockers pants were first introduced by Levi Strauss & Co. in 1986, aiming to offer a more casual and comfortable alternative to traditional dress pants. The name "Dockers" was chosen to reflect the pants' nautical inspiration, signifying a relaxed and laid-back style.
The Evolution of Dockers Pants: From Utility to Fashion
Originally designed as functional workwear, Dockers pants quickly gained popularity due to their versatility and comfortable fit. They evolved from being solely utilitarian to becoming a fashion statement, blending the best of both worlds – style, and functionality.
Key Features of Dockers Pants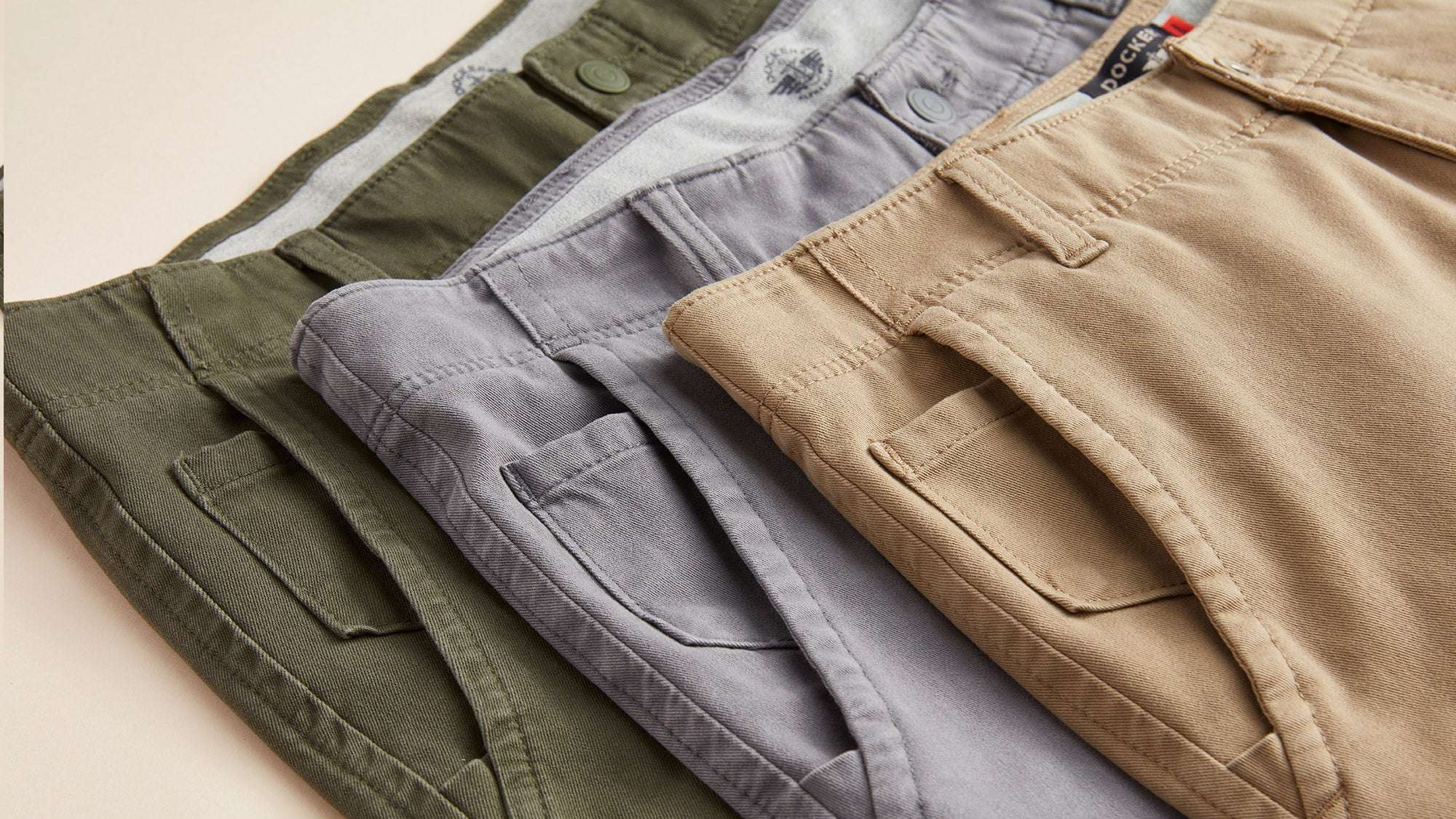 Dockers pants boast several distinctive features that set them apart from other trousers on the market. Some of these features include:
Fabric: Typically made from cotton or a cotton-blend, offering breathability and ease of movement.
Flat-Front Design: Providing a sleek and streamlined appearance, ideal for both formal and casual occasions.
Versatile Colors: Available in a wide range of colors, allowing for effortless coordination with various outfits.
Straight Leg: A classic straight-leg silhouette that flatters different body types.
Durable Construction: Known for their durability, making them long-lasting wardrobe essentials.
Understanding Dockers Styles: From Khakis to Chinos
Dockers pants are available in various styles, each serving a different purpose and catering to diverse fashion preferences. Here are some popular styles:
1. Khaki Dockers Pants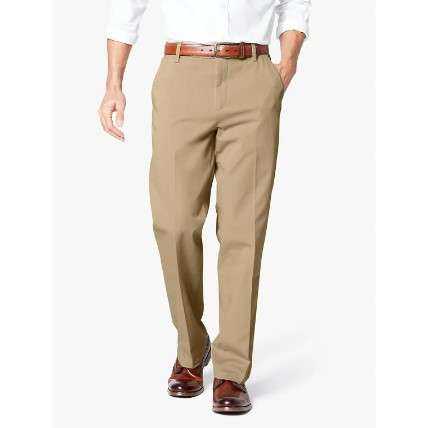 Khaki Dockers pants are the epitome of timeless elegance. Their earthy tones and refined look make them perfect for semi-formal and casual occasions. Pair them with a crisp button-down shirt or a polo for a classic ensemble.
2. Chino Dockers Pants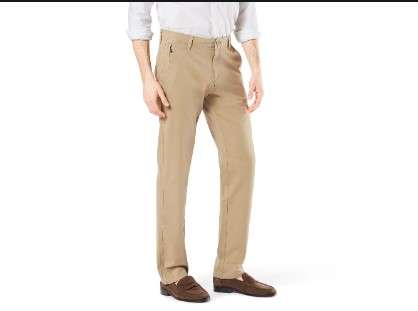 Chino Dockers pants offer a more relaxed vibe while retaining a touch of sophistication. These pants can effortlessly transition from a casual day out to a relaxed evening with friends.
3. Cargo Dockers Pants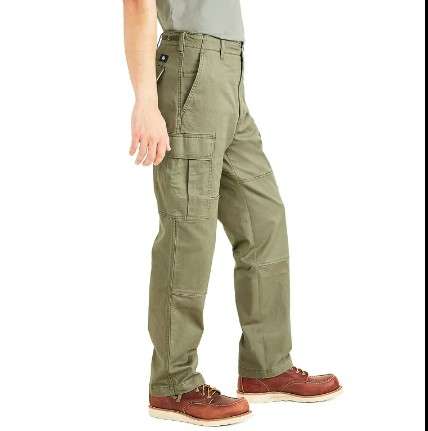 Cargo Dockers pants are the epitome of utility and style. With their extra pockets and rugged appearance, they are ideal for outdoor adventures and casual outings.
4. Jogger Dockers Pants
Jogger Dockers pants blend fashion with function, featuring an elasticated waist and cuffs. Perfect for those seeking comfort without compromising on style.
5. Dress Dockers Pants
Dress Dockers pants cater to more formal occasions. Crafted from high-quality materials and showcasing a polished design, they are an excellent choice for business meetings and dressy events.
Wearing Dockers Pants: Styling Tips for Every Occasion
Dockers pants offer endless possibilities when it comes to styling. Here are some tips to rock them for various occasions:
1. Casual Outings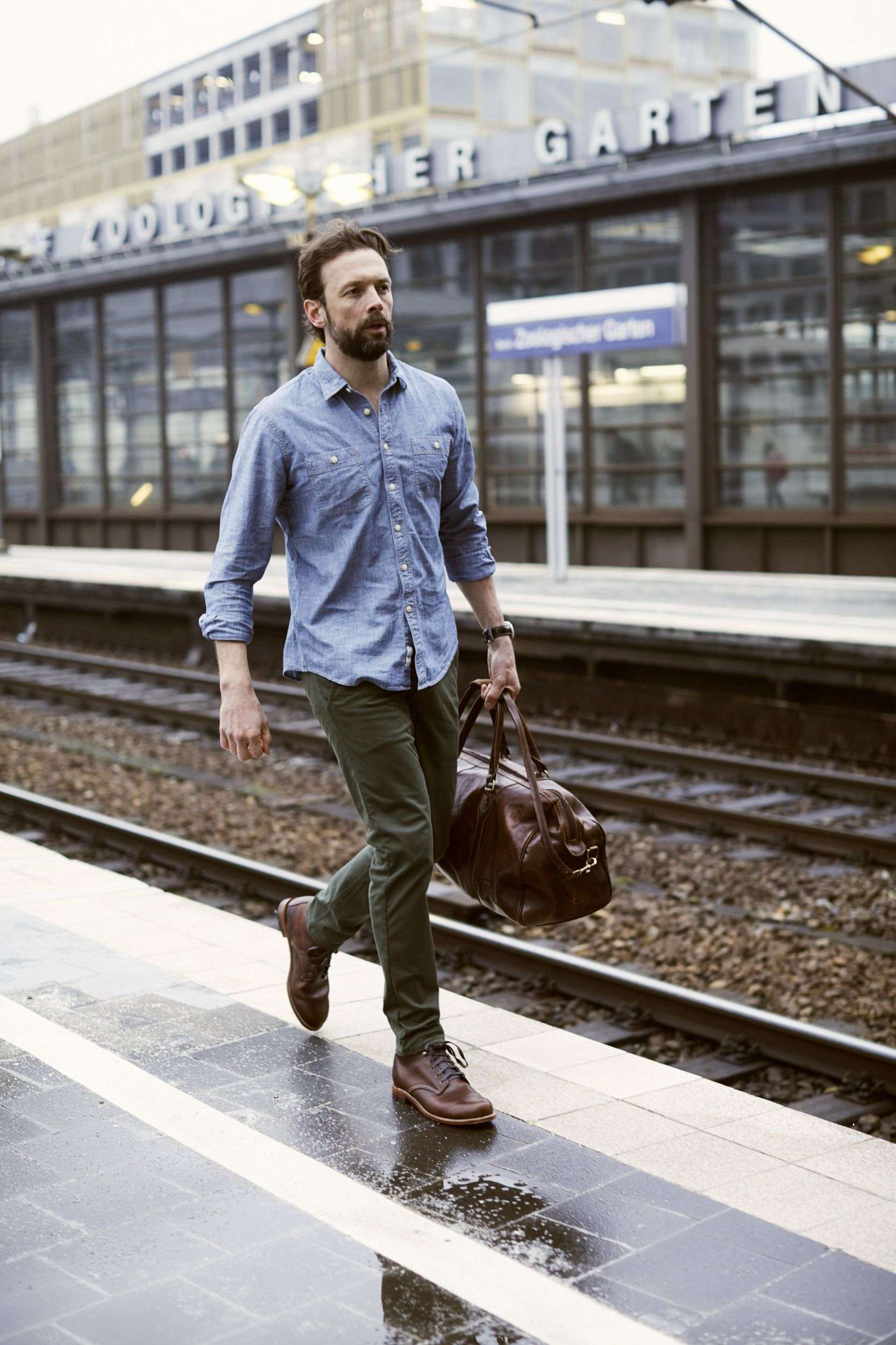 For a laid-back look, pair your Dockers pants with a graphic tee or a casual button-down shirt. Complete the outfit with sneakers or loafers for a relaxed yet trendy vibe.
2. Business Casual Attire
Opt for khaki or chino Dockers pants, combined with a well-fitted blazer and a dress shirt. This ensemble strikes the perfect balance between professionalism and comfort.
3. Weekend Adventures
Cargo Dockers pants are your go-to option for weekend escapades. Team them up with a cozy sweater and sturdy boots for a rugged yet stylish appearance.
4. Evening Elegance
For a sophisticated evening look, select dress Dockers pants and pair them with a tailored dress shirt and dress shoes. This combination exudes elegance and refinement.
Caring for Your Dockers Pants: Maintenance Tips
To ensure the longevity of your Dockers pants, follow these care tips:
Washing: Machine wash in cold water with similar colors to preserve the fabric's quality.
Drying: Tumble dry on low heat or line dry to prevent shrinking.
Ironing: Iron at a medium temperature to smooth out wrinkles without damaging the fabric.
FAQs about Dockers Pants
Are Dockers pants suitable for formal occasions?
Absolutely! Dockers pants, especially the dress style, are excellent choices for formal gatherings and business events.
Can women wear Dockers pants too?
Yes, Dockers offers a wide selection of pants for women, catering to different styles and fits.
Are khakis and Dockers the same?
No, khakis and Dockers are not the same. Khakis are a type of pants that are made from a cotton twill fabric and are typically khaki in color. Dockers are a brand of pants that are made from a cotton twill fabric, but they can be any color, including khaki.
In the past, the term "Dockers" was used to refer to any type of khaki pants. However, today, the term "Dockers" is used to refer to a specific brand of pants that are made by Levi Strauss & Co.
So, while all Dockers are khakis, not all khakis are Dockers.
Conclusion
Dockers pants have undoubtedly become a timeless wardrobe staple, offering style, comfort, and versatility to fashion enthusiasts worldwide. From their humble beginnings as functional workwear to evolving into a fashion icon, these pants have truly stood the test of time.
With various styles to choose from, Dockers pants can effortlessly adapt to any occasion, making them an essential addition to your clothing collection. So, whether you're heading to the office or embarking on a weekend adventure, don't forget to embrace the comfort and style that Dockers pants have to offer.