Gap Jeans Fit Guide | Do Gap Jeans Run Small?
Step into the realm where fashion meets comfort, where Gap jeans have redefined how we wear denim. With my passion for all things jeans and over half a decade spent in the world of Gap, I'm excited to delve into the age-old query: Do Gap jeans run small?
Get ready to uncover the fascinating narrative that traces Gap's denim evolution from its inception to today. As we explore Gap's various fits and styles, we'll unravel the enigma surrounding Gap jeans sizing.
Whether you're a denim aficionado seeking the perfect fit or a curious shopper looking for insights, this journey through Gap's denim landscape promises to reveal the truth behind the sizing tale. Read our recent post- Do Diesel Jeans Run True To Size?
History of Gap Jeans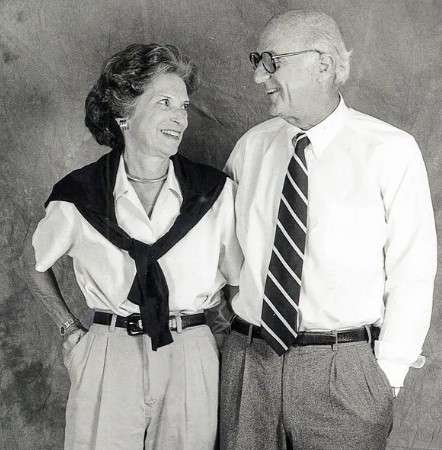 Gap's journey in the world of denim began in 1969 when it introduced its first-ever pair of jeans. With a commitment to quality and style, Gap quickly became synonymous with reliable and fashionable denim options. The brand's emphasis on offering versatile designs has attracted global denim enthusiasts.
Here is a more detailed timeline of the history of Gap jeans:
1969: Don and Doris Fisher opened the first Gap store in San Francisco.
1973: Gap starts making its own jeans.
1980s: Gap jeans become synonymous with the American preppy look.
The 1990s: Gap jeans face competition from other brands.
2000s: Gap introduces new styles of jeans, such as skinny jeans and jeggings.
2010s: Gap faces challenges from online shopping and high prices.
2020s: Gap closes some stores and focuses on improving its online presence.
Gap Jeans Fit Guide
Gap offers a variety of jeans fits to suit different body types and style preferences. Here's a breakdown of some of the popular fits they offer: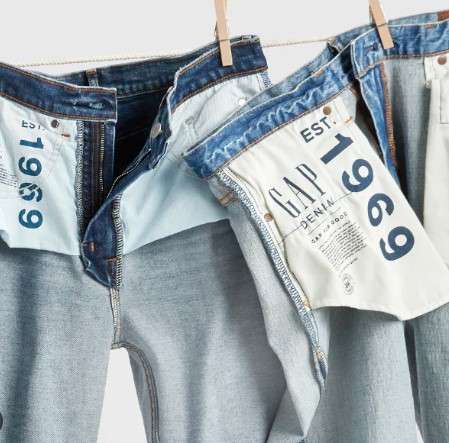 1. Skinny Fit:
The skinny-fit jeans are snug from the waist to the ankle. They provide a sleek and modern look, perfect for those who prefer a fitted style. Skinny jeans work well with both casual and dressed-up outfits.
2. Slim Fit:
Slim-fit jeans are slightly more relaxed than skinny-fit jeans but still offer a tailored appearance. They provide a slimming effect while offering more room for movement and comfort.
3. Straight Fit:
Straight fit jeans have a consistent width from the hips down to the ankles. They offer a classic and timeless look that works well for various occasions. Straight fit jeans are versatile and can complement various body types.
4. Bootcut Fit:
Bootcut jeans are fitted through the hips and thighs and gradually widen from the knee to the ankle. These jeans are designed to be worn with boots, but they can also add balance to your silhouette when paired with other footwear.
5. Relaxed Fit:
Relaxed-fit jeans provide a looser and more comfortable fit throughout the hips, thighs, and legs. They are a great choice for those who prefer a laid-back and casual style.
6. Wide Leg Fit:
Wide-leg jeans have a roomy fit from the hips down to the ankles. They provide a fashion-forward and vintage-inspired look. These jeans can make a statement and are often paired with tucked-in tops.
Gap Jeans Size Chart
To ensure a seamless shopping experience, Gap provides a comprehensive size chart. This chart guides you to finding the perfect fit, allowing you to select the most suitable size confidently.
| Size | Waist (inches) | Hips (inches) |
| --- | --- | --- |
| 0 | 24 – 25 | 34 – 35 |
| 2 | 25 – 26 | 35 – 36 |
| 4 | 26 – 27 | 36 – 37 |
| 6 | 27 – 28 | 37 – 38 |
| 8 | 28 – 29 | 38 – 39 |
| 10 | 29 – 30 | 39 – 40 |
| 12 | 30.5 – 32 | 40.5 – 42 |
| 14 | 32.5 – 34 | 42.5 – 44 |
| 16 | 34.5 – 36 | 44.5 – 46 |
| 18 | 36.5 – 38 | 46.5 – 48 |
Factors Affecting Gap Jeans Sizing
Several factors play a role in determining whether Gap jeans run small for a particular individual. Here are some key considerations:
1. Style of Jeans
Gap offers a wide range of jeans, from skinny and straight to bootcut and wide-leg. Different types may have different fits, affecting how they feel and appear on your body. It's essential to try on various styles to find the one that suits your body shape and preferences.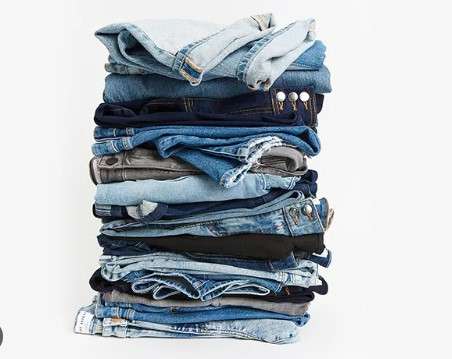 2. Fabric Composition
The fabric composition of Gap jeans can impact their sizing. Some denim materials have more stretch than others, influencing how snug or roomy the jeans feel. Jeans with a higher percentage of stretch materials may fit slightly more comfortably, while those with less stretch feel more true to size.
3. Body Type
Everyone's body is unique, and Gap recognizes this diversity in its sizing. What might run small for one person could fit perfectly for another. Consider your body shape, proportions, and any areas where you prefer a looser or tighter fit.
4. Sizing Guidelines
Gap provides sizing guidelines on its website to help customers choose the right size. It's recommended to consult these guidelines and measurements before making a purchase. Keep in mind that these guidelines can be beneficial when shopping online.
Customer Review about Gap Jeans Sizing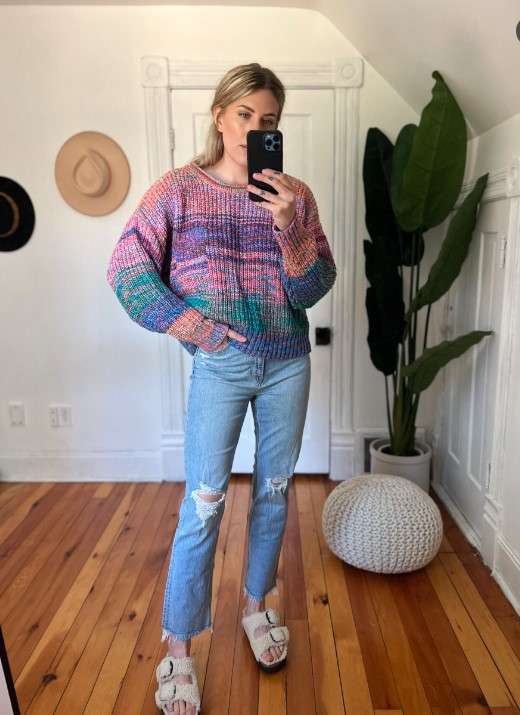 Here are some customer reviews about Gap jeans sizing:
"I usually wear a size 27 in jeans, but I sized down to a 26 in Gap jeans, and they fit perfectly. They are a bit snug initially but stretch out after a few wears."
 "I'm curvy and usually have to size up in jeans, but I found that Gap jeans run true to size. I'm glad I didn't size up because they fit perfectly."
 "I ordered a pair of Gap jeans online, which were way too big. I had to return them and order a size down."
 "I've been buying Gap jeans for years, and I've always found them to be true to size. I've never had to size up or down."
 "I wonder if Gap jeans run big or small. I've had some pairs that fit perfectly and some that were too big."
Do Gap Jeans Run Small? My Personal Experience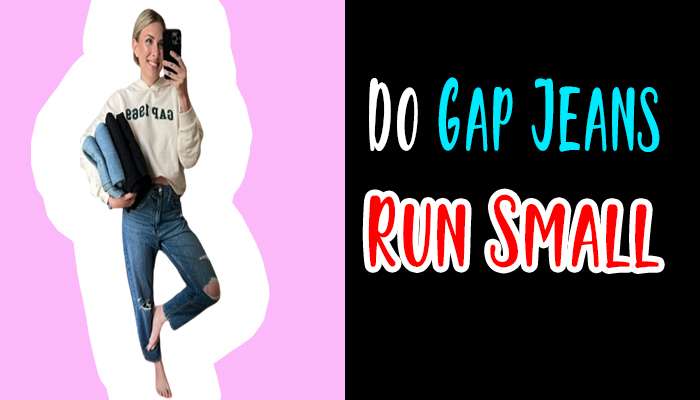 In general, Gap jeans are said to run big. Many have reported having to size down one or two sizes when buying Gap jeans. This is especially true for the bootcut and boyfriend styles, which tend to be looser-fitting. However, it is essential to note that sizing can vary depending on the specific type of jeans and the individual's body shape.
My personal experience is that Gap jeans run big. I am usually a size 8 in most brands, but I have to size down to a size 6 in Gap jeans. The waist and leg openings are especially roomy, even in skinny jeans.
FAQs
Do Gap Jeans Generally Run Small or Large?
Gap jeans' sizing can differ based on various factors. Some styles may run small, while others might run true to size or slightly larger. Refer to the size chart and customer reviews for specific insights on the pair you're interested in.
How Can I Determine My Accurate Jeans Size at Gap?
To determine your accurate jeans size at Gap, consult the brand's size chart and measure your waist and inseam. Be sure to consider the fit you prefer—slim, straight, relaxed, etc. Customer reviews can also offer valuable insights into sizing.
Are There Specific Gap Jeans That Cater to Different Body Types?
Absolutely! Gap offers a range of fits, from skinny to bootcut, to cater to different body types and preferences. Whether you have a curvy figure or prefer a more relaxed fit, a pair of Gap jeans will likely be designed for you.
Are Gap Jeans True to Size?
The truth about Gap jeans' sizing lies in their diversity. While some styles are true to size, others require ups or downsizing. Your best bet is to consult the size chart, read customer reviews, and be prepared to try on different sizes to find your perfect fit.
Conclusion
In the realm of denim, Gap has solidified its position as a brand that offers a wide array of fits and styles to suit diverse preferences. So, do Gap jeans run small? The answer is not a simple yes or no—it depends on the specific style, fit, and unique body shape.
To make the most informed choice, consult Gap's size chart, explore customer reviews, and be open to experimenting with different fits. Remember, the key to denim satisfaction is finding the pair that fits and makes you feel confident and comfortable.
Source:
https://www.gap.com/browse/info.do?cid=1137372
https://www.gap.com/browse/info.do?cid=1137373
https://www.gap.com/customerService/info.do?cid=81268