11 Cool Baggy Jeans Outfit Ideas for Men
Jeans are a timeless fashion staple for men, and baggy jeans can make a great addition to any wardrobe. But sometimes, knowing how to style them stylishly and modernly can be hard. In this blog post, I will explore eleven outfit ideas to help you make the most of your baggy jeans. From casual streetwear to dressier looks, there's something for everyone. So if you want to add fresh style to your wardrobe, keep reading to discover some great outfit ideas that will help you look your best!
How To Style Baggy Jeans Men?
Baggy jeans can present a challenge when styling them for men. While they may be comfortable, they can look sloppy and out of place if not done right. Luckily, there are plenty of ways to make baggy jeans look great, and here are 11 outfit ideas to help you do just that.
1. Oversized T-shirt With Baggy Jeans For Men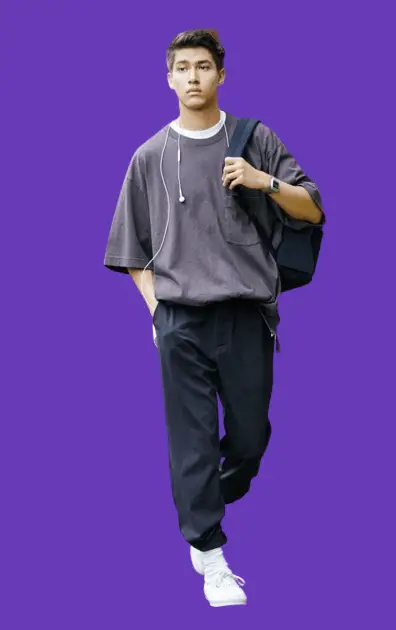 The oversized t-shirt and baggy jeans are men's most popular fashion trends. It's comfortable, stylish, and totally in style. So whether you're looking for a casual yet elegant outfit for a day out or something to rock for a night on the town, this look will turn heads. So don't be afraid to rock the baggy jeans and oversized t-shirt look!
2. Bomber Jackets With Baggy Jeans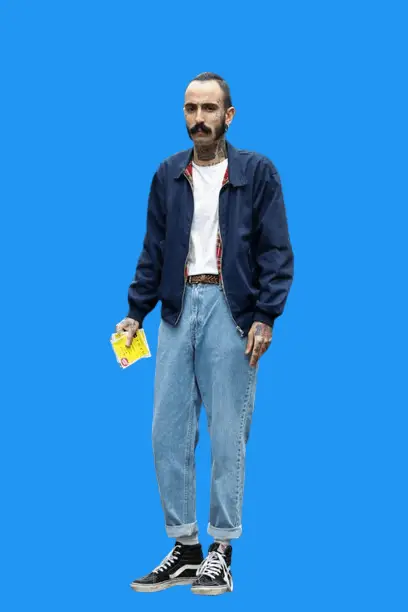 This combination is perfect for men to look stylish and stay warm. Bomber jackets come in various colors, styles, and sizes, making them the ideal addition to any wardrobe. Paired with baggy jeans and some comfortable shoes, you can look cool and stylish while staying warm.
3. Denim Jackets With Baggy Jeans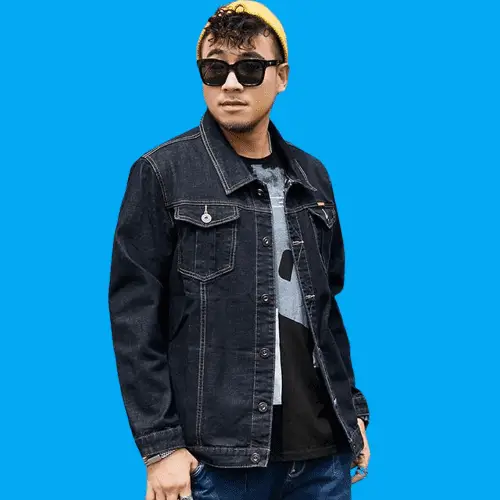 Denim jackets are a classic, timeless look that always stays in style. They look great when paired with baggy jeans, giving you a relaxed and casual look that's perfect for any occasion. With a denim jacket and baggy jeans, you can look stylish and stay warm at the same time. You can wear this baggy jeans outfit during winter.
4. Puffer Jacket With Baggy Jeans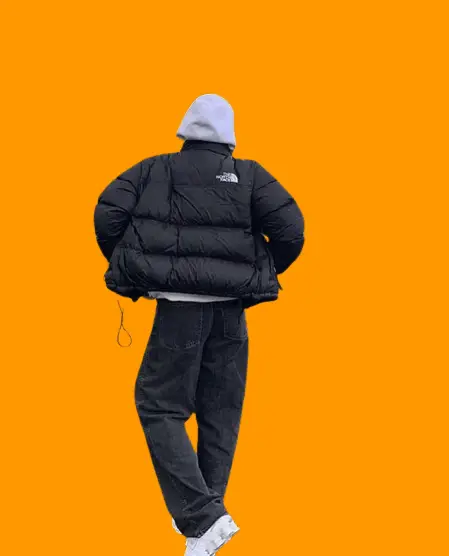 Elevate your style with a puffer jacket, and baggy jeans look this season. Perfect for keeping you warm and stylish, the combination of a puffer jacket and baggy jeans offers an effortlessly cool look that will easily take you from day to night. This look will turn heads whether you choose a bright, bold color or a classic style.
5. Polo Shirt With Baggy Jeans For Men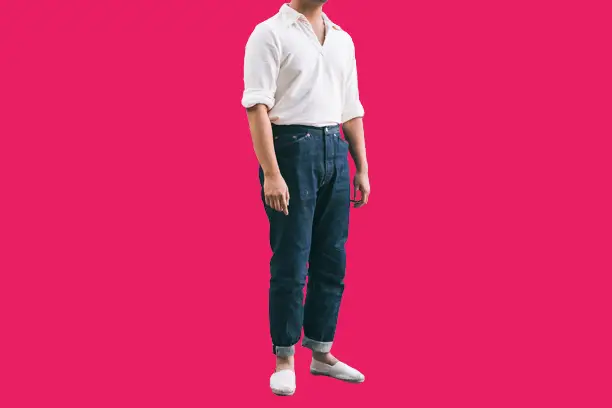 Men can opt for a classic polo shirt and baggy jeans for a casual and relaxed look. This pairing is sure to keep you looking stylish but comfortable. This look will make a statement whether you're heading to a BBQ or a night out with friends. You will find the perfect balance between stylish and laid-back with a crisp polo shirt and baggy jeans.
6. Blazer With Baggy Jeans For Men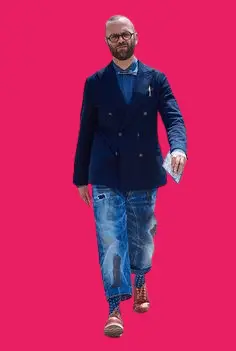 If you want to add a touch of sophistication to your everyday wardrobe, look no further than a blazer with baggy jeans. This classic combination is perfect for any occasion, from a casual lunch to a formal event. A blazer can give an otherwise relaxed look a more polished feel, while baggy jeans provide a comfortable and relaxed fit. So whether you choose a classic black or navy blazer or a more modern patterned option, this timeless style will make a statement.
7. Knitwear With Baggy Jeans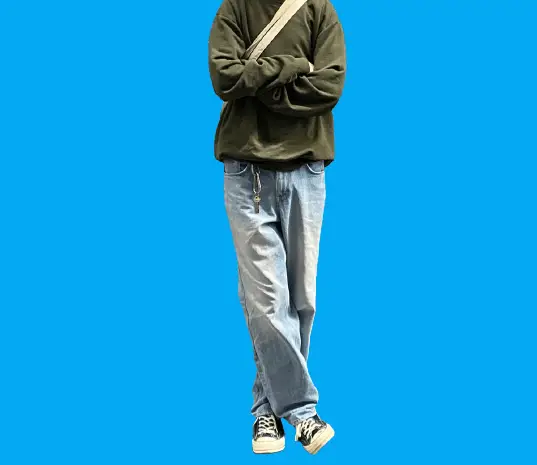 Pair a chunky knit sweater with light-wash baggy jeans, and you're set. Add a pair of sneakers or boots to complete the look, and you'll be ready to take on the day. For a more casual look, opt for a slouchy beanie and a bag, and for a night out, switch out the jeans for a pair of baggy jeans and sneakers. This look will always be stylish and effortless, no matter what you choose!
8. Varsity Jacket With Baggy Jeans For Men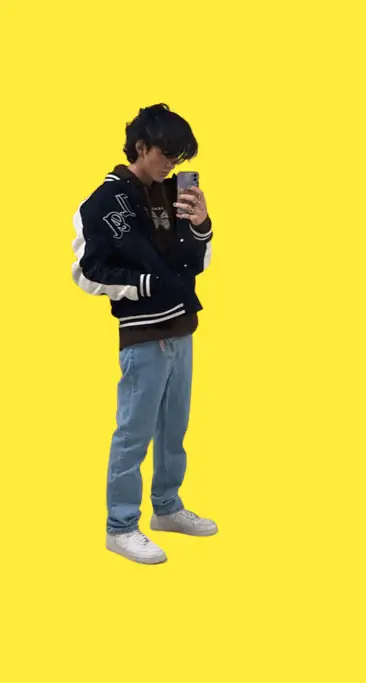 These two pieces together create a timeless look that is comfortable and fashionable. The oversized silhouette of baggy jeans allows for a layer of warmth, and the varsity jacket brings a new level of style to the outfit. With these two pieces, you can create a unique look while still being comfortable and stylish. Try pairing a varsity jacket with baggy jeans and a graphic tee for a relaxed look.
9. Hoodie With Baggy Jeans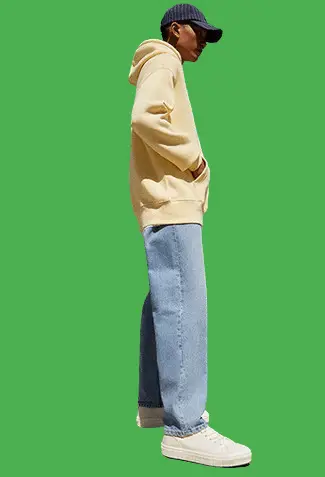 The combination of a hoodie and baggy jeans gives off a relaxed, laid-back vibe that is perfect for casual days out. Whether you're running errands or spending time with friends, this look will make a statement. Add a pair of sneakers and a baseball cap to complete the look. This outfit will prepare you to take on the day in style.
10. College Sweatshirts With Baggy Jeans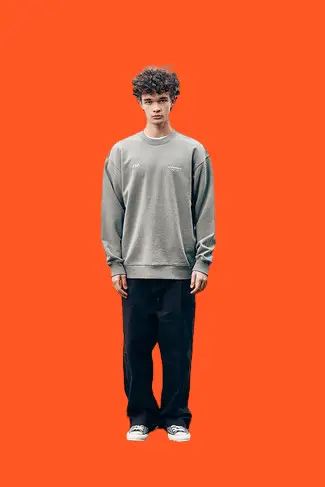 A comfortable college sweatshirt paired with baggy jeans is a go-to look for any casual occasion. Not only is this look comfortable and stylish, but it also gives off an effortlessly cool vibe. To complete the look, add a pair of sneakers and a baseball cap for the perfect laid-back style.
11. Trench Coat With Baggy Jeans For Men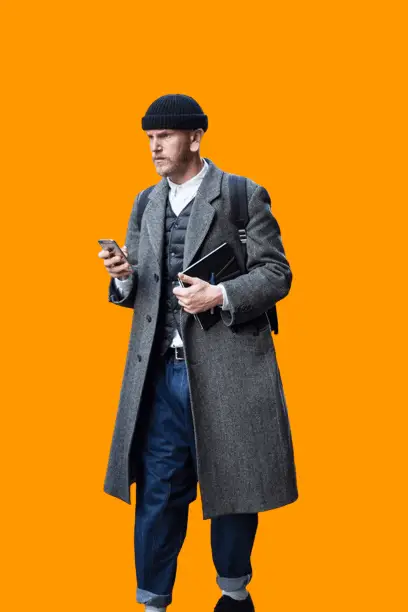 These two are the perfect combination for any contemporary men's look. Wear classic black, gray, or navy colors for a polished and timeless look, or add a splash of color with bolder shades. Pair the coat with a simple tee or a collared shirt for a more dressed-up feel. The baggy jeans will complete the look, giving a relaxed feel that is both comfortable and stylish. 
Style this look with sneakers for a cool, street-style aesthetic, or dress it in loafers for a more classic approach. No matter how you style it, the trench coat and baggy jeans combo is a great way to stay on-trend and fashionable.
How Can I Wear Baggy Jeans Without Looking Sloppy?
Baggy jeans can be a great way to add some edge to your look, but if you don't style them correctly, they can look sloppy.
1. Pair your baggy jeans with a well-fitted top to avoid a sloppy look. Choosing a longline t-shirt or a tucked-in shirt can help balance out the jeans' volume.
2. Wear them with a blazer or smart coat for a more sophisticated look.
3. Add statement footwear like chunky boots or loafers to finish the look. With the proper styling, you can rock baggy jeans without looking sloppy.
Conclusion
Baggy jeans are a great way to make a fashion statement while keeping comfortable. Following the tips and outfit ideas mentioned in this article, you should better know how to style baggy jeans for men. Whether you pair your baggy jeans with a graphic tee and sneakers, a blazer and dress shirt, or a lightweight hoodie and boots, you can easily create a fashionable yet comfortable look. You can create a unique and stylish look with the right accessories and shoes.
So experiment with different looks when styling your baggy jeans, and have fun with your fashion choices.