Men Jeans Fit Guide: Finding the Perfect Fit for Every Body Type
When choosing the right pair of jeans, understanding the different fits available is crucial. Whether you prefer a classic straight fit or a modern slim fit, finding jeans that flatter your body type can make all the difference in comfort and style.
In this comprehensive guide, I will explore the various types of fits, discuss key factors to consider when selecting jeans, and recommend the best men's jeans brands for each fit.
Different Types of Fits and Their Characteristics
When it comes to jeans, there are several different fits to choose from, each with unique characteristics. Here are some of the most common types of jeans fits and their defining features:
Straight Fit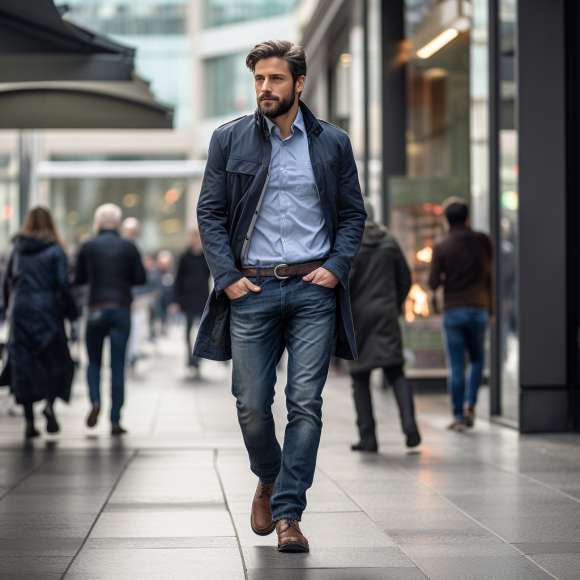 Straight-fit jeans are a timeless choice that offers a relaxed and comfortable fit throughout the leg. With a consistent width from the hip to the ankle, they provide a classic and versatile look suitable for various occasions.
Slim Fit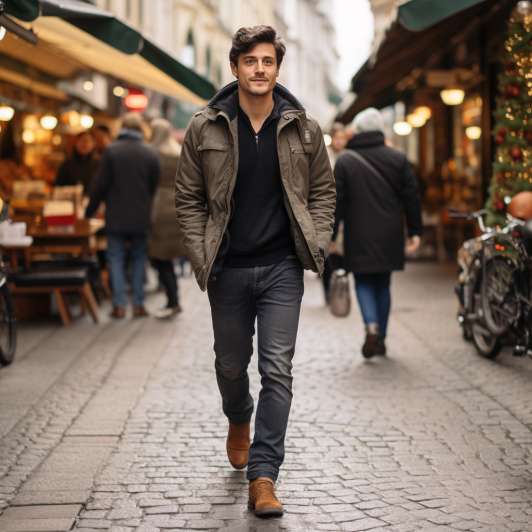 Slim-fit jeans offer a more tailored appearance while still providing some room for movement. They are narrower through the leg than straight-fit jeans, giving a sleek and modern silhouette. Slim-fit jeans are an excellent choice for those who prefer a more contemporary style.
Skinny Fit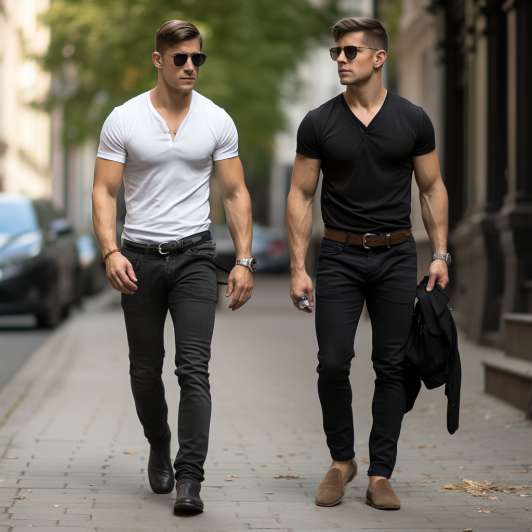 Skinny-fit jeans are designed to hug the legs closely, providing a snug and fitted look. They have a tight fit from the waist to the ankle, accentuating the body's contours. Skinny-fit jeans are popular among fashion-forward individuals who prefer a slim and sleek appearance.
Bootcut Fit
Bootcut fit jeans are fitted through the thigh and flare slightly from the knee down. This style is ideal for those who want boots or prefer a more relaxed fit around the ankles. Bootcut jeans offer a balanced look that complements various body types.
Relaxed Fit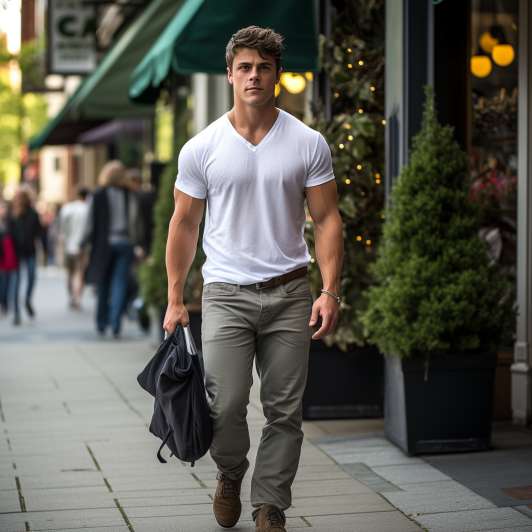 Relaxed-fit jeans provide ample room in the seat, thighs, and legs, offering maximum comfort and a laid-back style. They are perfect for those who prioritize comfort over a slim fit and prefer a more casual and relaxed appearance.
How to Choose the Right Fit for Your Body Type?
Selecting the perfect fit for your body type involves considering several key factors. By paying attention to these aspects, you can ensure that your jeans look great and fit comfortably.
1. Waistband Considerations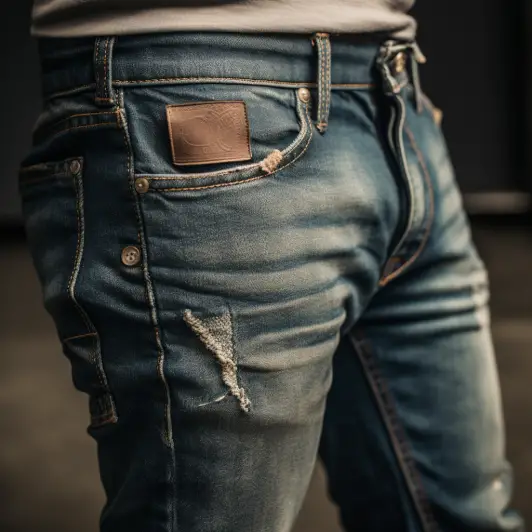 When choosing jeans, the waistband should fit comfortably around your waist without feeling too tight or loose. Measuring your waist accurately is important to find the right size and avoid discomfort.
Also Read: What Did People Wear Before Jeans?
2. Rise and Seat Measurements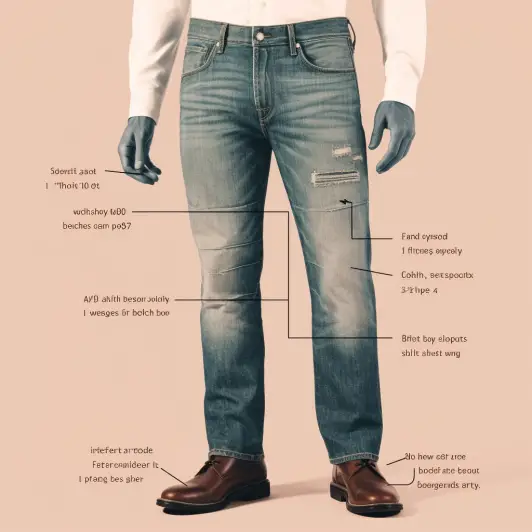 The rise refers to the distance between the waistband and the crotch area of the jeans. It's crucial to find a surge that suits your body type. Similarly, the seat measurement determines the fit around your hips and buttocks. Understanding these measurements will help you find jeans that provide a comfortable fit.
3. Leg Width and Length
Consider your leg width preference when selecting jeans. Whether you prefer a slim or looser fit, the leg width should align with your style and body proportions. Additionally, ensure that the length of the jeans is appropriate for your height, avoiding jeans that are too long or too short.
4. Fabric Stretch and Composition
The fabric of your jeans plays a significant role in comfort and fit. Stretch denim offers flexibility and ease of movement, making it an excellent choice for those who prefer a comfortable fit. Additionally, consider the composition of the fabric and choose materials that suit your preferences, such as cotton or denim blends.
5. Considerations for Tall and Short Men
For tall men, it's essential to find jeans with longer inseams to accommodate their leg length adequately. Many brands offer extended sizes specifically designed for taller individuals. Conversely, shorter men can benefit from choosing jeans with shorter inseams or opting for brands that offer petite sizes.
Men Jeans Fit Guide: Finding the Right Fit for Different Body Types
Finding the right fit involves understanding your body type and choosing jeans that enhance your proportions. Here are some recommendations for different body types:
1. Athletic or Muscular Build
Slim-fit or straight-fit jeans work well for athletic or muscular builders. These fits highlight your physique while providing comfort and mobility. Avoid excessively tight or loose jeans, as they may not flatter your shape.
2. Slim or Lean Build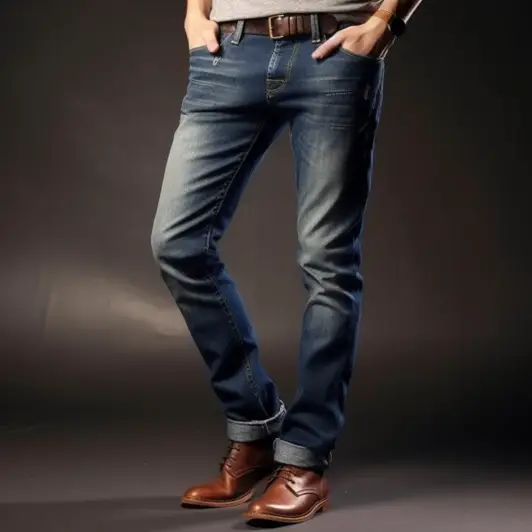 Individuals with a slim or lean build can opt for skinny fit or slim fit jeans to add some definition and create a modern look. These fits provide a more tailored appearance, complementing your slender frame.
3. Plus-Size or Bigger Build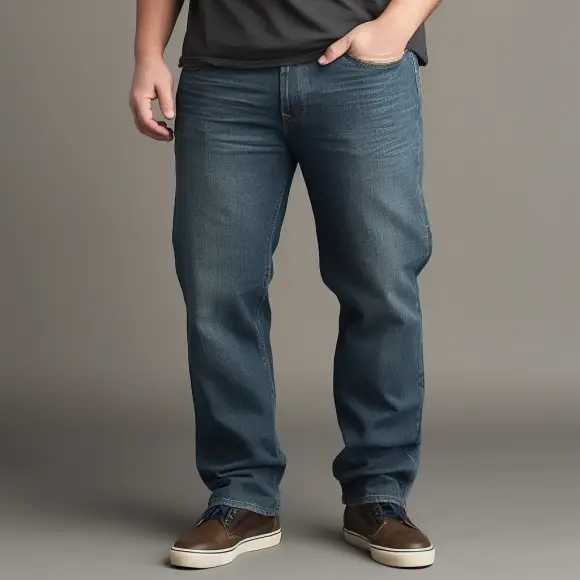 Consider relaxed fit or bootcut jeans if you have a plus-size or bigger build. These fits offer ample room in the seat and thighs, ensuring a comfortable and flattering look. Avoid overly tight fits that may accentuate areas you're less confident about.
4. Short or Petite Build
For those with a shorter or petite build, look for jeans with shorter inseams or brands that offer petite sizes. Straight-fit or slim-fit jeans can help elongate your legs and create the illusion of height.
5. Tall or Long-Legged Build
Tall individuals should seek out jeans with longer inseams to ensure a proper fit. Many brands now offer extended sizes to accommodate longer leg lengths. Choose fits like straight fit or bootcut, which provide a balanced look for your height.
The Best Men's Jeans Brands for Each Fit
To help you navigate the world of men's jeans, I have compiled a list of top brands that excel in different fits:
Review and Recommendation for Each Fit Type
Straight Fit: Levi's, Wrangler, Lee
Slim Fit: AG Jeans, Nudie Jeans, J.Crew
Skinny Fit: Diesel, AllSaints, Topman
Bootcut Fit: 7 For All Mankind, Lucky Brand, Ariat
Relaxed Fit: Carhartt, Dockers, Dickies
High-End and Luxury Brands
Straight Fit: Acne Studios, Saint Laurent, Tom Ford
Slim Fit: Dior Homme, Burberry, Gucci
Skinny Fit: Balmain, Givenchy, Alexander McQueen
Bootcut Fit: Prada, Versace, Dolce & Gabbana
Relaxed Fit: Off-White, Fear of God, Balenciaga
Affordable and Budget-Friendly Options
Straight Fit: Old Navy, Gap, Uniqlo
Slim Fit: H&M, ASOS, Zara
Skinny Fit: Forever 21, American Eagle, Urban Outfitters
Bootcut Fit: Target, Wrangler (Wrancher), Arizona Jeans (JCPenney)
Relaxed Fit: Dickies, Amazon Essentials, Wrangler (Authentics)
FAQs (Frequently Asked Questions)
How Tight Should Men's Jeans Fit?
Men's jeans should fit comfortably around the waist and hips without feeling excessively tight. Opt for a fit that allows movement while hugging your body's contours.
Can I Alter Jeans for a Better Fit?
Yes, jeans can be altered to achieve a better fit. A skilled tailor can adjust the waistband, leg width, and length according to your specific measurements and preferences.
What Jeans Fit Is Best for Athletic Builds?
For athletic builds, slim-fit or straight-fit jeans are ideal. These fits highlight your physique while offering enough room for comfortable movement.
How Do I Measure My Inseam Accurately?
To measure your inseam accurately, start from the crotch area down to the desired length of the jeans. Use a measuring tape to determine the exact measurement
Conclusion
Finding the perfect pair of jeans that fits well and suits your body type is essential for both comfort and style. Understanding the different types of fits, considering key factors such as waistband, rise, leg width, and fabric composition, and exploring the best brands for each fit.
Remember to prioritize your comfort and personal style while considering the recommendations for your specific body type. With this comprehensive guide, you'll be well-equipped to find jeans that make you look and feel your best.