How Should Skinny Jeans Fit? Ultimate Guide to Skinny Jeans Fitting
Skinny jeans are a great way to express your style and stay comfortable at the same time. But finding the right fit can be tricky. Knowing how skinny jeans should fit you can help you find the perfect pair and ensure you look your best. In this article, I will discuss some tips for finding the correct fit for your skinny jeans.
How Should Skinny Jeans Fit?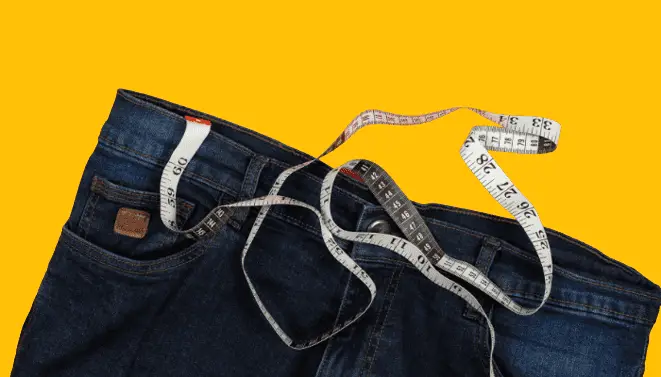 Skinny jeans have quickly become a fashion staple for both men and women, providing a sleek and stylish silhouette. However, finding the perfect fit for skinny jeans can be tricky – fitting too tight will leave you feeling uncomfortable and could also risk damaging the fabric.
On the other hand, a pair that is too loose won't offer you the trendy fit you're going for. When shopping for skinny jeans, it's important to remember whether the jeans' waist, length, and thighs fit correctly. 
Also Read: Mens Jeans Measurement Guide
1. Fitting In Waist
Skinny jeans should fit snugly and comfortably around the waist. You should not be able to fit more than a finger or two between the jeans' waistband and your body. If the jeans feel too tight, or if they are causing any discomfort around your waist, then they are too small.
2. Fitting in Length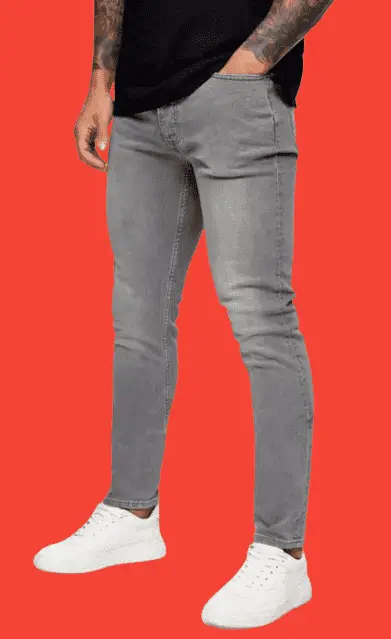 Skinny jeans should end right around your ankle or slightly above. They will look ill-fitting and bunch up around your ankles if they are shorter. To find the right length, try on the jeans and make sure they reach your ankle without having to be rolled up or bunched up at the bottom.
3. Fitting in Thighs
Skinny jeans should fit close to the body and should not be baggy in the thigh area. They should be snug but not too tight and should be able to accommodate a range of movement comfortably. If the jeans feel too tight in the thighs, then you should look for a different size or style.
With these tips firmly in mind, you'll be well on your way toward finding the perfect pair of skinny jeans!
Tips for Finding the Perfect Fitting Skinny Jeans 
Finding the perfect fitting skinny jeans can be daunting, but with the right tips, it's easy to see that perfect pair. 
1. Know Your Size 
Knowing your size is essential in finding the perfect-fitting skinny jeans. It's important to take accurate measurements of your waist, hips, and inseam length to ensure that you're selecting the proper size of jeans. Once you know your size, you can look for the right style and fit.
2. Try on Different Styles 
Try on different styles of skinny jeans to figure out what works best for you. Skinny jeans come in various fits, from low-rise to high-waisted, as well as various materials, from denim to stretchy, slim-fitting fabrics. Try on a few different styles to find out what fits and looks best on your body type.
3. Consider Alternatives 
If you're having trouble finding the perfect fitting skinny jeans, consider other alternatives, such as jeggings or leggings. Jeggings are a type of legging made from denim-like materials, and they can provide a flattering fit and extra comfort. Or, you can opt for leggings made from stretchy, breathable fabric that offers a snug fit without the bulk of traditional jeans.
Conclusion 
Skinny jeans should fit comfortably on the body without being too tight or loose. They should also fit your body shape, allowing enough room to move freely while providing an overall slim look. Ultimately, the best fit is a personal preference that depends on your body shape and style.