What Are Capri Jeans? Capri Jeans Vs Crop Jeans
If you love jeans, there's a good chance you love capris too. Capris are a versatile and comfortable pair of jeans that you can dress up or down. They're perfect for summer days when you want to wear something light and airy. And if you're ever in doubt about what to wear, a pair of capris always looks great. Now In this post, I'll show you" What are Capri Jeans?" and How To Wear Them? read our recent guide about- What are ankle jeans?
What Are Capri Jeans?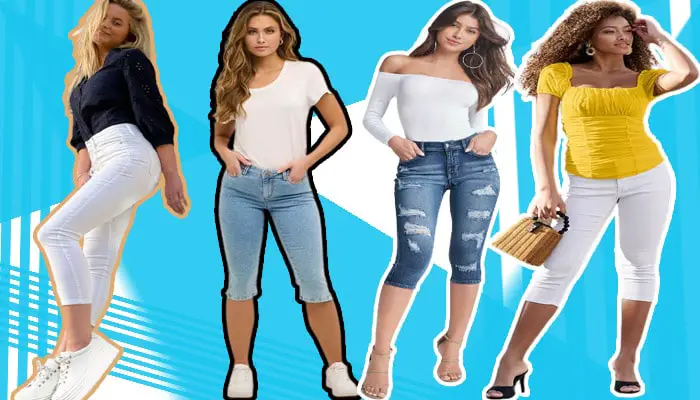 Capri jeans are tight-fitting pants that go above the ankle and below the knee. Capri pants are available in a wide variety of colors and styles. In addition, they come in various materials, including cotton, linen, and spandex blend fabrics. They're also available in widths, lengths, and other variations. Capri jeans are also known as three-quarter legs, crop jeans, manpris, clam-diggers, flood jeans, jams, high waters pants, etc.
They are also popular with men who want a little more coverage for the summer season. If you wear capri pants, you'll be more comfortable than a pair of shorts, but less comfortable than a pair of jeans.
In general, capri pants are an excellent option for work and play. For work, you can wear capri pants for casual events, meetings, and even interviews. They are a versatile, flattering style that can work in any situation.
Also Read: What Are Compression Pants?
Why Are They Called Capri Pants?
They are called capri pants because the pant's name is derived from the Italian isle of Capri. Italian fashion designer Sonja de Lennart introduced Capri pants in 1948. These types of pants were popular during the late 1950s and early 1960s. Many renowned celebrities at the time wore these jeans and making these jeans popular. Actress Audrey Hepburn, Brigitte Bardot, Marilyn Monroe, and Mary Tyler Moore wore Capri jeans.
Sonja de Lennart's home was on the Island of Capri in Italy. He named Capri pants inspired by this Island.
Today, these are known as capris, short for Capri pants. But the capri pants are still referred to by their old name as well, so you'll also hear them referred to as "old-fashioned" or "classic" or "vintage."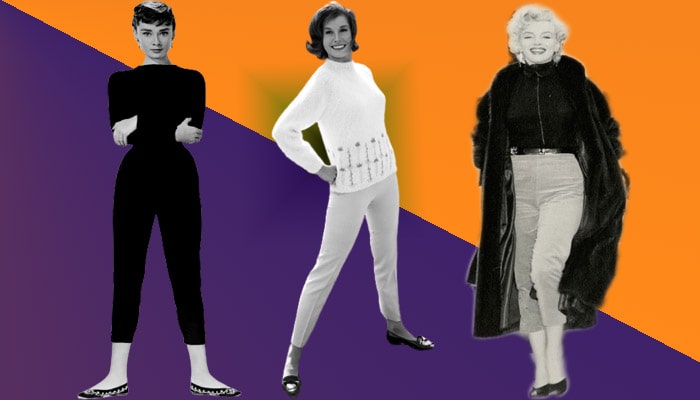 What Is Considered Capri Length?
Capri length, also known as the 'new' length, is the length between the knee and the ankle. It is usually long enough to fall between knee and ankle length.
So what's the correct length for a Capri? Well, that depends on your style. If you like the idea of capris being a part of your everyday wardrobe, the best length for you might be the Capri pant that extends all the way to your ankles. However, if you like to wear capris as separates, you'll want a pair that hits just above the knee.
In the end, the Capri length is the better choice for work and play. It's comfortable, fits nicely on most bodies, and is a great choice for any occasion.
What Is The Difference Between Crop Jeans And Capri Jeans?
The difference between a crop and a Capri is pretty simple. A cropped pant is a form of pants that end anywhere below the knee to above the ankle and has a lower risk than other types of pants. And Capri pants are short legs that stop at the ankle.
Crop pants are a good choice for any season since they are more practical than full-length jeans. In addition, they are perfect for outdoor activities like hiking, walking, running, or playing sports. On the other hand, Capris tends to be more casual and laid back. They're great for lounging around the house, watching TV, or doing yard work.
The big difference between Capri and crop pants is that the former is ankle-length, while the latter is knee to above the ankle length. Both styles, however, can be used for various activities and occasions.
While crop pants and capri pants have many similarities, there is one key difference that sets them apart: crop pants fit more like shorts than pants, while capri pants fit more like skirts.
Read More:
What Are Carpenter Jeans?
How Do You Wear Capri Jeans?
There are many ways to wear Capri jeans. But, whichever look you decide on, make sure you're comfortable wearing them! You don't want to spend all day in uncomfortable pants. So, some outfit ideas are given below:
1. Capri Jeans With Tops: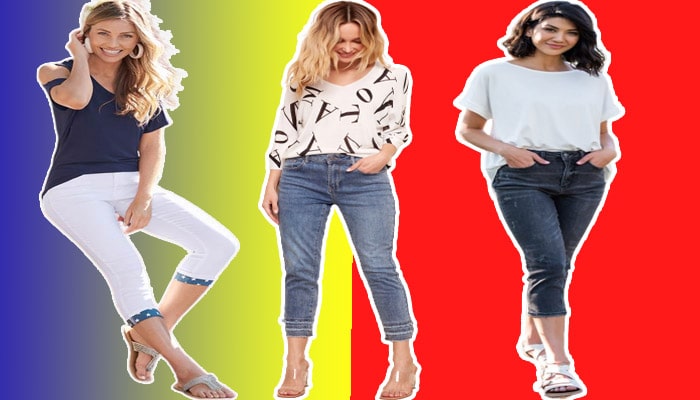 Capri jeans are very comfortable to wear for casual wear. However, they are often worn with a top because it makes you look slimmer. When choosing between a top and bottom, remember to choose a dark-colored top for the capris, and keep in mind that they are not suitable for formal occasions such as weddings.
2. Perfect Combination With A Jacket: 
Capri pants and a jacket are a perfect combination. The pants are casual for everyday wear but still have that 'jeans' vibe. A casual jacket goes well with them, too. They're comfortable, versatile, and can take you from work to a party.
3. Rock With With Shirt: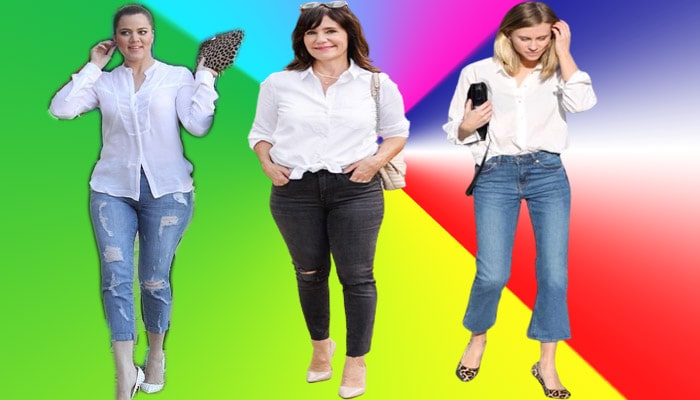 You could wear your Capri jeans with a simple white shirt. Just remember to keep the buttons done up tight. This will make you look more stylish and help ensure you stay warm while you work out.
Conclusion
In conclusion, Capri jeans are a comfortable and versatile option for any day or night. They can be dressed up or down and are an excellent choice for summertime. So whether you're planning a casual day at the beach or a trendy night out on the town, these jeans will have you looking your best. So when shopping for Capri jeans, select a pair that fits comfortably and looks good on you.