What Body Type Can Wear Skinny Jeans?
Skinny jeans are popular for men and women, but not everyone can pull them off. It's important to know what body type looks best in skinny jeans so you can find the perfect pair for your wardrobe. In this article, I will discuss what body type can wear skinny jeans and how to make them look great.
What Body Type Can Wear Skinny Jeans?
All body types can look great in skinny jeans, but certain body types are best suited for this style of denim. These are:
1. Hourglass Shaped With Skinny Jeans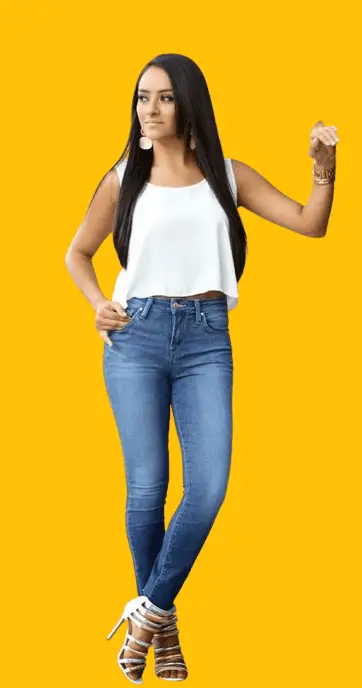 Hourglass shapes are the perfect body type to rock skinny jeans. The waist is clearly defined with an hourglass shape, and the hips and shoulders are balanced, giving it a flattering silhouette that looks great in skinny jeans. One can use skinny jeans to emphasize the waist and create a more defined hourglass figure. When styling skinny jeans for an hourglass shape, the key is to look for a pair with a higher rise to help further define the waist.
2. Pear Shaped With Skinny Jeans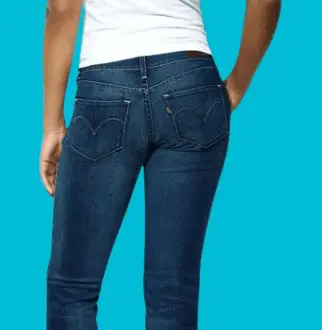 Skinny jeans are a great choice for pear-shaped women because they help balance out the lower half of the body. Since pear shapes typically have curvier hips and thighs, wearing skinny jeans helps to downplay these areas by slimming them down. Skinny jeans also draw the eye upward, helping to create the illusion of length and balance out the silhouette for a more flattering look.
When selecting skinny jeans for a pear-shaped body, it's important to find the right fit. High-waisted styles that hit the natural waist are best since they help emphasize the narrowest part of the body and provide extra coverage for the hips and thighs. Skinny jeans with a bit of stretch also provide added comfort and help create a smooth silhouette. Opt for dark-wash jeans that hit just above the ankle for a more sophisticated look. So, pear-shaped women can rock skinny jeans! 
3. Apple Shaped With Skinny Jeans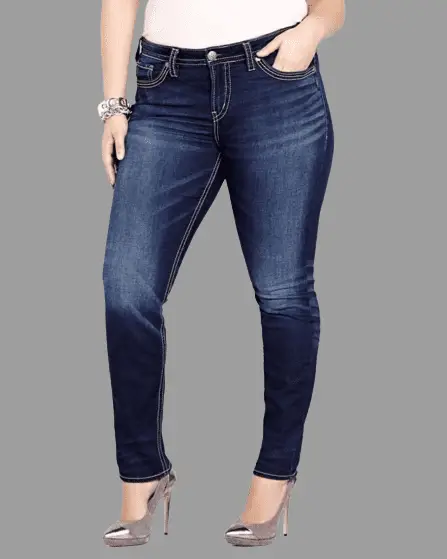 In fashion, skinny jeans are a staple item in many wardrobes. Apple shapes can also look great in skinny jeans if they choose the right style. Skinny jeans can add a slimming effect to an apple-shaped body as long as the jeans fit properly and have the correct cut.
A good pair of skinny jeans for apple shapes should be high-waisted, as this will help to create a slimming effect. High-waisted jeans will cover up the mid-section, an area with which many apple shapes struggle. Apple shapes should also look for stretchy, skinny jeans as this will create an even more flattering and slimming effect.
4. Athletic Shaped With Skinny Jeans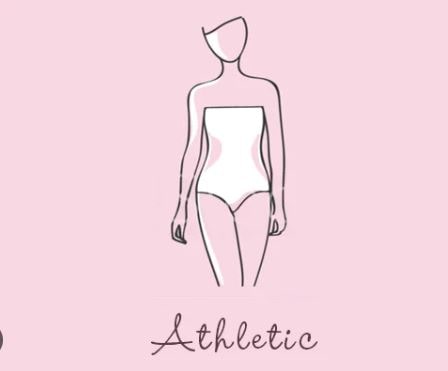 Athletic shapes can rock the skinny jean look without having to worry about extra fabric bunching up around the thighs, hips, and waist. For example, if you are in athletic shape, you can choose a pair of skinny jeans that fit snugly around your waist and thighs but are slightly looser around the calves and ankles. This look will be flattering and comfortable while showing off your muscular physique.
Conclusion
Skinny jeans can be worn by various body types, depending on how they are styled. Those with a pear-shaped figure can opt for high-waisted styles, while those with an hourglass figure can take advantage of boot-cut and straight-leg styles. Athletic types can rock cropped and ankle-length skinny jeans, while petite figures can try a relaxed fit. With some creativity and the right accessories, skinny jeans can look great on any body type.