Which Kuhl Pants Are Best? Most Durable Kuhl Pants
When it comes to outdoor adventures, travel, or everyday wear, having the right pair of pants can make all the difference. Kuhl, a renowned brand in the outdoor apparel industry, offers a wide range of pants suitable for various activities. But with so many options available, it can be challenging to determine which Kuhl pants are best suited to your needs.
In this article, I will delve into the world of Kuhl pants, exploring their features, styles, and materials, so you can make an informed choice. Whether you're an avid hiker, a casual traveler, or someone who appreciates comfort and style, this guide is here to assist you.
Also Read: Why Do Girls Wear Tight Jeans?
Which Kuhl Pants Are Best?
The search for the best Kuhl pants depends on individual preferences and the intended use. Kuhl offers a variety of pants tailored to different outdoor activities and weather conditions. Here are some popular options that are highly regarded by outdoor enthusiasts:
Which Kuhl Pants are Best for Hiking?
When it comes to hiking, you need pants that provide maximum mobility, breathability, and durability. Kuhl offers several outstanding options tailored for hikers of all levels.
1. Kuhl Renegade Convertible Pants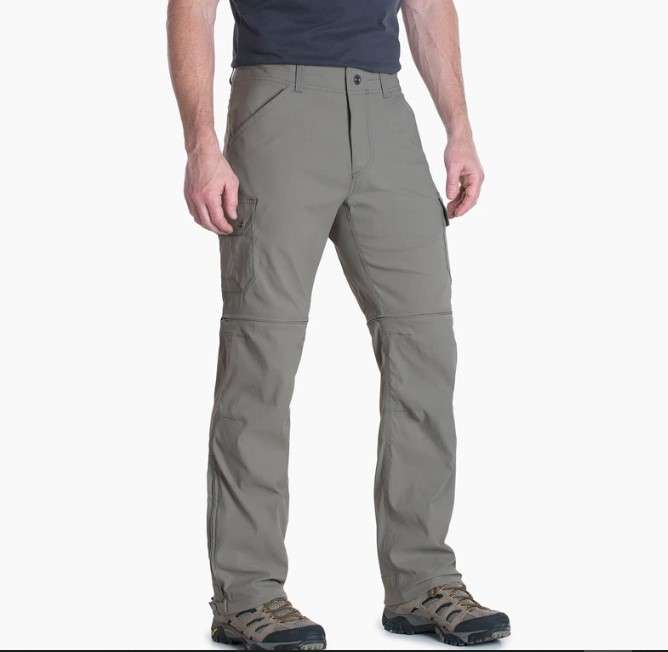 The Kuhl Renegade Convertible Pants are a popular choice among hikers. Their innovative design allows you to convert them into shorts on warmer days, making them versatile for different weather conditions. The fabric is lightweight, quick-drying, and offers UPF protection, making them ideal for long treks under the sun.
2. Kuhl Radikl Hiking Pants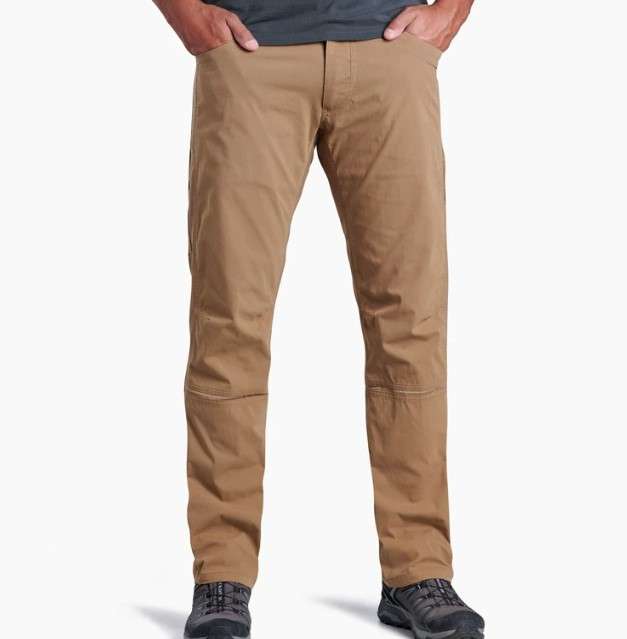 The Kuhl Radikl Hiking Pants strike the perfect balance between style and performance. With a blend of spandex and nylon, these pants offer excellent stretch, ensuring unrestricted movement during challenging hikes. The gusseted crotch enhances mobility, while the reinforced knees and seat add durability for rugged terrains.
3. Kuhl Splash Roll-Up Pants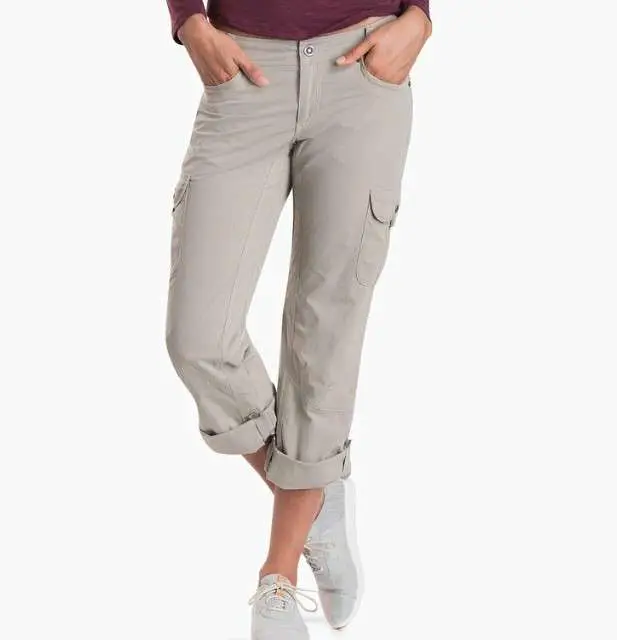 For female hikers, the Kuhl Splash Roll-Up Pants are a fantastic option. These pants feature a relaxed fit and can be rolled up and secured, transforming them into capris. The lightweight and quick-drying fabric make them suitable for warm weather hikes, and the roll-up feature adds versatility to your outdoor wardrobe.
Which Kuhl Pants are Best for Travel?
When you're on the move, whether exploring new cities or venturing into the wilderness, comfort and functionality are essential. Here are some Kuhl pants that are perfect for travel.
4. Kuhl Revolvr Pants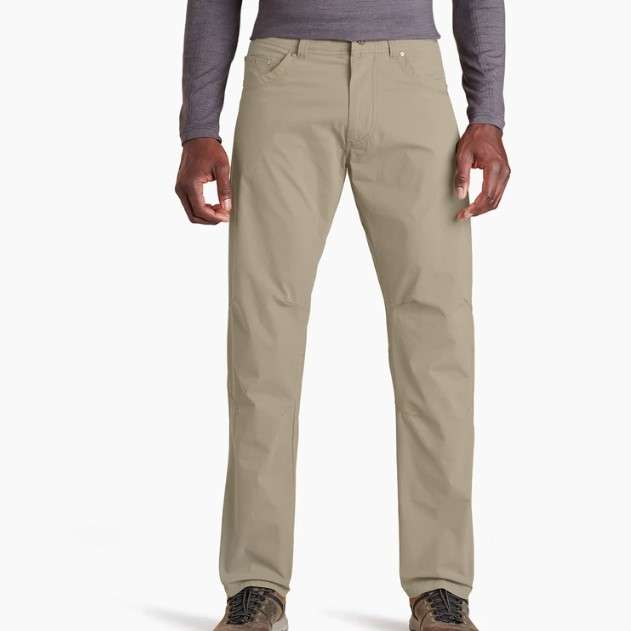 The Kuhl Revolvr Pants are a great choice for travelers seeking both style and practicality. With a modern design and a hint of stretch, these pants allow you to move freely while looking effortlessly stylish. They are also equipped with plenty of pockets to keep your essentials secure during your adventures.
5. Kuhl Jetstream Rain Pants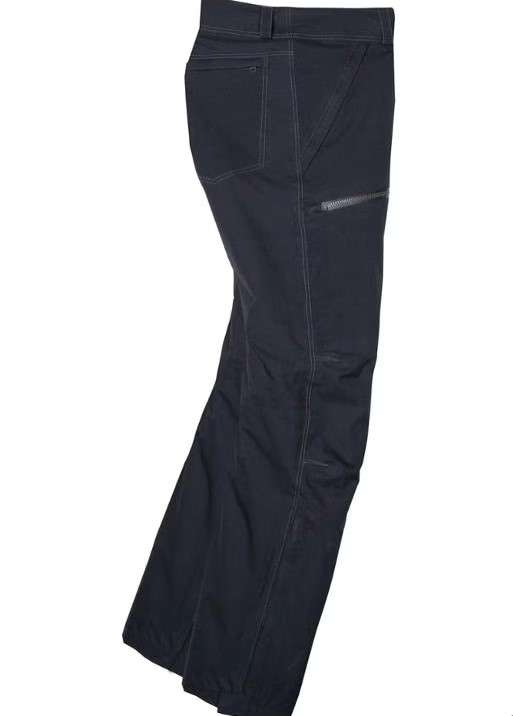 If your travels take you to regions with unpredictable weather, the Kuhl Jetstream Rain Pants are a must-have. These waterproof and breathable pants provide protection against rain and wind, keeping you dry and comfortable throughout your journey. They are also lightweight and packable, making them easy to carry in your backpack.
6. Kuhl Freeflex Roll-Up Pants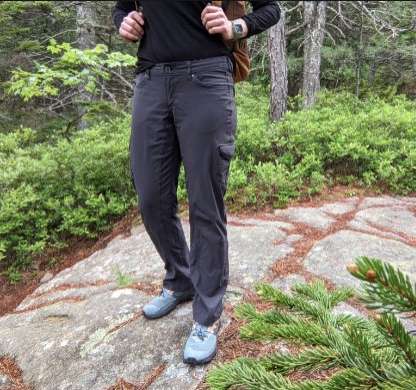 For female travelers, the Kuhl Freeflex Roll-Up Pants offer unbeatable comfort and versatility. Their stretchy and moisture-wicking fabric ensures ease of movement during long travel days. Additionally, the roll-up feature allows you to switch between pants and capris effortlessly, providing adaptability for various occasions.
Which Kuhl Pants are Best for Everyday Wear?
Even in your day-to-day life, you can enjoy the comfort and style of Kuhl pants. Here are some options suitable for everyday wear.
7. Kuhl Riot Raw Denim Pants
The Kuhl Riot Raw Denim Pants are perfect for those who appreciate a classic denim look with added comfort. These pants are made with a blend of cotton and spandex, ensuring a soft feel and excellent stretch. Whether you're running errands or meeting friends, these pants will keep you looking and feeling great.
8. Kuhl Konfidant Air Pants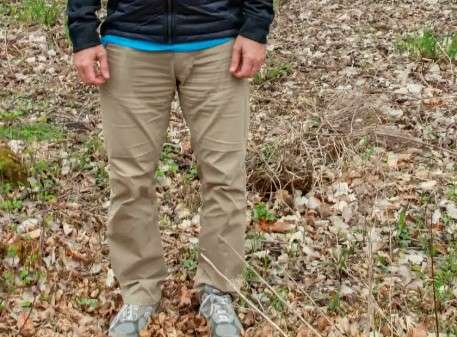 The Kuhl Konfidant Air Pants combine casual style with technical performance. The lightweight and breathable fabric make them ideal for warm weather, and the gusseted crotch ensures comfort during active days. These pants also feature hidden pockets, adding convenience to your daily routine.
9. Kuhl Mova Straight Pants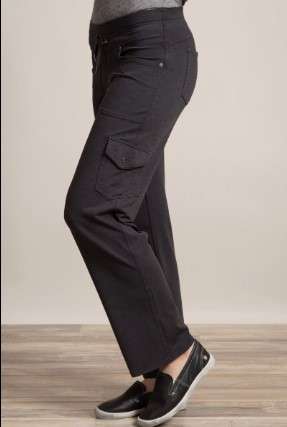 For women seeking a flattering and functional option for everyday wear, the Kuhl Mova Straight Pants are a fantastic choice. The contoured waistband provides a comfortable fit, and the stretchy fabric allows for easy movement. Whether you're at the office or out for a stroll, these pants will become your go-to wardrobe staple.
Kuhl Pants Fabric and Material Guide
Understanding the materials used in Kuhl pants can help you select the perfect pair for your specific needs.
# Kuhl DryPoint Fabric
Kuhl's DryPoint fabric is engineered to wick moisture away from the skin, keeping you dry and comfortable during physical activities. Its quick-drying properties make it ideal for outdoor adventures, especially in hot and humid conditions.
# Kuhl Enduro Fabric
The Kuhl Enduro fabric is designed for durability and flexibility. It is abrasion-resistant, making it an excellent choice for rugged outdoor activities like hiking and climbing. The added stretch allows for a wide range of motion, ensuring maximum comfort during intense movements.
# Kuhl Alfpaca Gold Fleece
For colder climates, Kuhl's Alfpaca Gold fleece offers superior warmth and softness. This fabric contains a blend of fleece and Alpaca wool, providing excellent insulation while remaining lightweight and cozy.
Comparing Kuhl Pants: Fit and Style
Each individual has unique preferences when it comes to fit and style. Here, we compare different Kuhl pants based on their designs.
# Kuhl Tapered Fit Pants
The Kuhl Tapered Fit Pants are tailored for a modern and streamlined appearance. They offer a slimmer silhouette, making them a great choice for those who prefer a more fitted look. These pants are versatile and can be dressed up or down, making them suitable for various occasions.
# Kuhl Relaxed Fit Pants
If you prioritize comfort above all else, the Kuhl Relaxed Fit Pants are the way to go. These pants provide a roomier fit, ensuring maximum freedom of movement. They are perfect for casual outings and laid-back activities.
# Kuhl Bootcut Pants
The Kuhl Bootcut Pants are a classic option for those who love a timeless look. The slightly flared leg opening allows for easy pairing with boots, making them ideal for colder seasons or when you want a touch of elegance in your outfit.
Kuhl Pants Care and Maintenance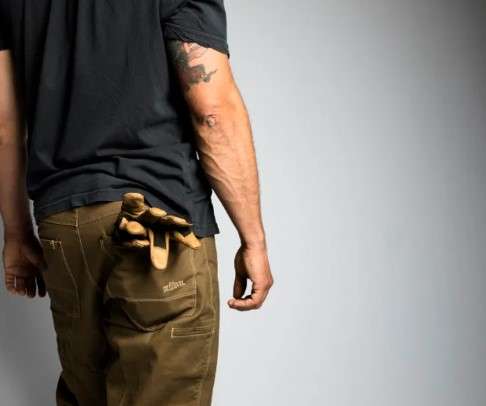 To prolong the life of your Kuhl pants and keep them in top condition, proper care and maintenance are essential.
# Washing and Drying Tips
To maintain the integrity of the fabrics, always follow the care instructions on the label. Machine wash on a gentle cycle using cold water and avoid using harsh detergents or bleach. When drying, opt for low heat or air dry to prevent damage.
# Removing Stains
For stubborn stains, treat them immediately before washing. Use a mild stain remover or a mixture of vinegar and water to spot-clean the affected area gently.
# Storage
When storing your Kuhl pants, ensure they are clean and completely dry. Hang them or fold them neatly to avoid wrinkles and creases.
Frequently Asked Questions (FAQs)
Are Kuhl pants suitable for extreme weather conditions?
Yes, Kuhl offers a range of pants designed to handle various weather conditions. For extreme cold, the Alfpaca Gold Fleece pants provide exceptional warmth, while the Jetstream Rain Pants offer protection against rain and wind.
Can I wear Kuhl pants for outdoor activities other than hiking?
Absolutely! Kuhl pants are versatile and suitable for a wide range of outdoor activities, including climbing, camping, and backpacking.
Why are KÜHL pants so expensive?
KÜHL pants are often considered higher-priced due to several factors. First, KÜHL places a strong emphasis on using premium materials in their pants, such as high-quality fabrics, technical features, and innovative designs. The brand's commitment to producing durable, performance-driven outdoor apparel contributes to the overall cost.
Are KÜHL pants tight?
The fit of KÜHL pants can vary depending on the specific style and collection. KÜHL offers various fit options, including regular, slim, and relaxed fits. Some styles may have a more tailored or snug fit, while others are designed to be roomier for increased mobility and comfort during outdoor activities. It's essential to review the product descriptions or try on the pants to determine which fit suits your preferences best.
What country is KÜHL pants from?
KÜHL is an American outdoor apparel brand that originated in the United States. The company was founded in Utah and is known for its innovative designs, technical fabrics, and performance-oriented clothing, catering to outdoor enthusiasts seeking high-quality gear for their adventures.
Conclusion
When it comes to finding the best Kuhl pants for your needs, it all boils down to understanding your preferences, activities, and style. Whether you're an avid adventurer or someone who values comfort in everyday life, Kuhl offers a diverse range of pants to suit your lifestyle.
So, go ahead and explore the world with confidence and comfort in a pair of Kuhl pants that aligns perfectly with your unique requirements.