5 Reasons You Should Add Girlfriend Jeans to Your Wardrobe
If you're looking for go-to jeans that can be worn for any occasion, consider adding a pair of girlfriend jeans! Girlfriend jeans offer a perfect balance of comfort and style that make them so versatile, and in this blog post, I will share with you "five reasons you should add girlfriend jeans to your wardrobe." From providing an effortless street style to being a great choice for any season, girlfriend jeans offer a great fit for any fashionista.
So, if you're ready to upgrade your wardrobe, read on to find out why you should add girlfriend jeans.
5 Reasons You Should Add Girlfriend Jeans to Your Wardrobe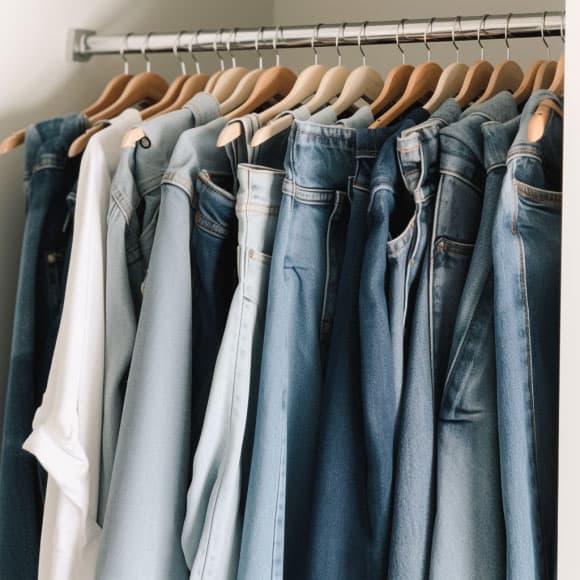 As a fashion enthusiast, I always look for stylish yet comfortable clothing options that can work for different occasions. Recently, I discovered the beauty of girlfriend jeans, and I can safely say that they are a wardrobe staple every woman should own. Here are five reasons why you should add girlfriend jeans to your wardrobe:
Also Read: 5 Reasons You Should Add Boyfriend Jeans To Your Wardrobe
1. Comfortable and Flattering Fit
Finding jeans that are both comfortable and flattering can be a challenge. That's why I'm so excited about Girlfriend Jeans – they are the perfect combination of comfort and style! They are designed to fit snugly around the hips and legs, giving you a flattering silhouette. In addition, the waistband is designed to be slightly higher than normal, giving you a more defined waist. 
Additionally, the fabric used to make Girlfriend Jeans is usually stretchy and lightweight, so you don't have to worry about feeling restricted while wearing them. I love how Girlfriend Jeans give me a put-together look without sacrificing comfort!
2. Versatility
When it comes to my wardrobe, I want pieces that are versatile and can be worn in multiple ways. That's why girlfriend jeans are such an invaluable part of my closet. You can create various looks with these jeans with a few wardrobe staples. From casual to sophisticated, you can easily switch up your style with a few simple pieces. I love to pair them with a graphic or striped t-shirt and sneakers for a casual, comfortable look. 
For a more elevated style, I can tuck in a fitted blouse, add a belt, and switch out the sneakers for a pair of heels. But no matter what type I'm going for, girlfriend jeans are a perfect choice. So, if you're looking for a wardrobe staple you can wear virtually any occasion, consider adding a pair of girlfriend jeans.
3. Easy to Style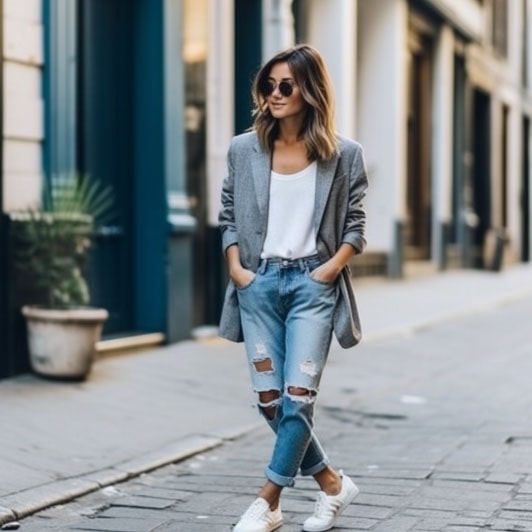 Styling girlfriend jeans is effortless. You can put in a little effort to look good in them. Wear them with a simple T-shirt or blouse for a chic and effortless look. You can even accessorize them with a statement necklace or earrings for a more glam look.
4. Timeless Trend
Girlfriend jeans have been a fashion staple for many years and will continue to be a timeless trend. They are not just a trend; investing in good girlfriend jeans is smart. You can wear them for years without worrying about them going out of style.
5. Affordable
Compared to other fashion trends, girlfriend jeans are relatively affordable. You can find them at different prices, making them accessible to everyone. You don't need to spend much money to own a great pair of girlfriend jeans.
Also Read: How to Wear Girlfriend Jeans in Winter?
Conclusion
Adding girlfriend jeans to your wardrobe is a smart decision. They're comfortable, stylish, versatile, and flattering, making them a go-to option for any occasion. With the five reasons I've shared, you can see why they're worth investing in. So, if you're looking for a new pair of jeans that will elevate your fashion game, give girlfriend jeans a try. Trust me, you won't regret it!