From the 2000s to Today | Are Robin Jeans Still Popular?
Regarding denim, one name has consistently made waves in the fashion world: Robin Jeans. As a denim enthusiast and expert, I'm here to delve into the fascinating journey of Robin Jeans.
From their inception to their impact on streetwear culture, my personal take on whether they are still popular today. So, fasten your seatbelts as we embark on this denim adventure. Read our recent post- Are Buffalo Jeans Popular?
History of Robin Jeans
Robin Jeans burst onto the scene in the early 2000s, and their journey has been nothing short of remarkable. Founded by Robin Chretien, these jeans quickly gained popularity for their distinctive design and craftsmanship. The brand's signature feature, the winged logo on the back pockets, became an instant icon.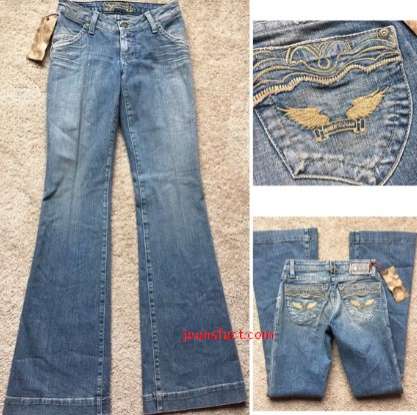 What sets Robin Jeans apart is their commitment to quality. Each pair is meticulously crafted in the USA, ensuring the finest denim and attention to detail. The brand's dedication to producing premium denim has contributed to its longevity in the fashion industry.
Robin Jeans Features
Robin Jeans are known for several iconic features that make them stand out in the denim world. Here are some features: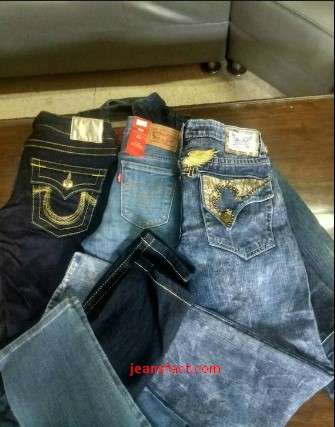 1. Winged Logo:
Instantly recognizable logo that symbolizes luxury and exclusivity.
Serves as a prominent style statement rather than just clothing.
2. Intricate Stitching and Embellishments:
Detailed and eye-catching designs through stitching and embellishments.
Reflects the brand's dedication to craftsmanship and attention to detail.
3. Comfortable Fit:
Known for providing a comfortable and flattering fit.
Appeals to both denim enthusiasts and fashion-forward individuals.
4. High-Quality Materials:
Crafted using top-quality materials for durability and comfort.
The fusion of style and quality sets Robin Jeans apart in the denim world.
Read Also: Are Guess Jeans Good Quality?
Celebrities and Influencers Wearing Robin Jeans
Here are some celebrities and influencers who have been spotted wearing Robin Jeans:
Celebrities: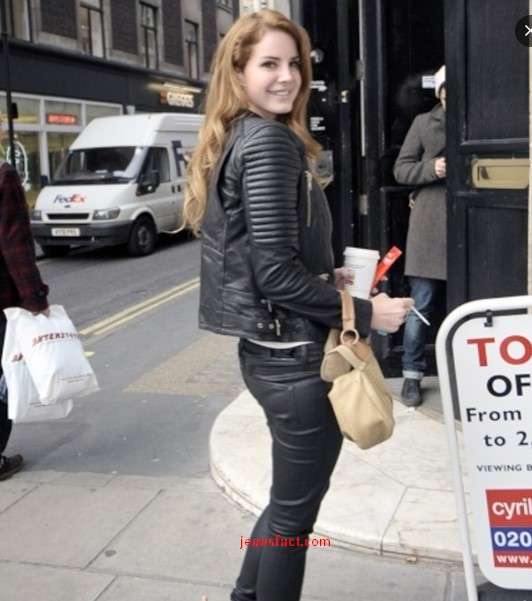 1. Kanye West:
The renowned rapper and fashion icon has been seen donning Robin Jeans, showcasing his appreciation for their unique style.
2. Beyoncé:
Beyoncé The queen of pop, has been photographed wearing Robin Jeans, adding a touch of glamour to her casual looks.
3. Chris Brown:
The multi-talented artist is known for his eclectic fashion sense, often including Robin Jeans.
4. Rihanna:
The fashion-forward singer and entrepreneur has incorporated Robin Jeans into her streetwear-inspired outfits.
5. Justin Bieber:
The pop sensation has been seen wearing Robin Jeans, contributing to their popularity among a younger audience.
Influencers Wearing Robin Jeans: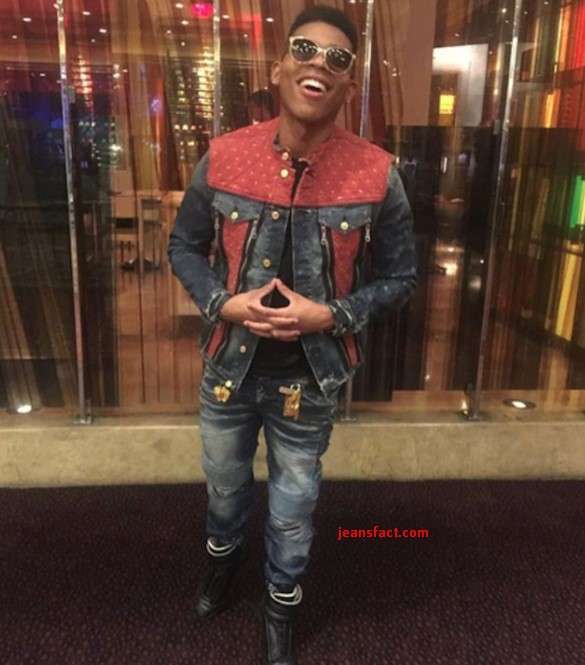 1. Kylie Jenner:
As one of the most influential figures on social media, Kylie's endorsement of Robin Jeans has certainly boosted their profile.
2. A$AP Rocky:
The rapper and fashion influencer frequently sports Robin Jeans, aligning with his edgy streetwear aesthetic.
3. Amber Rose:
A prominent figure in the fashion and music scene, she has been rocking Robin Jeans in her signature style.
4. Luka Sabbat:
This fashion-forward influencer and model often showcases Robin Jeans as a key element of his unique and trendsetting looks.
5. Olivia Culpo:
The former Miss Universe and style influencer has been photographed wearing Robin Jeans, adding a touch of sophistication to the brand's image.
Robin Jeans' Impact on Streetwear Culture
Robin Jeans has made an indelible mark on streetwear culture. Their bold designs, premium quality, and unique branding have become synonymous with urban fashion. Streetwear enthusiasts appreciate the rebellious spirit that Robin Jeans embodies.
These jeans have become a symbol of self-expression and individuality. They're not just clothing; they're a canvas for personal style. In a world where fashion is often about conforming, Robin Jeans encourages people to stand out and embrace their uniqueness.
Are Robin Jeans Still Popular? My Personal Opinion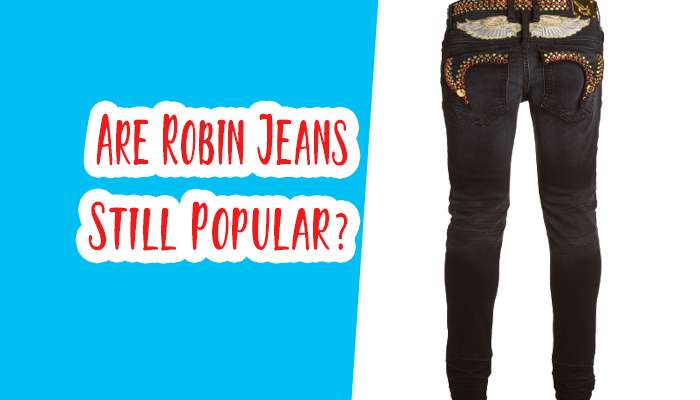 As a denim expert, I can confidently say that Robin Jeans have maintained their popularity over the years. While fashion trends may come and go, iconic brands like Robin Jeans endure because they offer more than just trendy clothing.
The brand's commitment to quality, unique design, and celebrity endorsements has solidified its position in fashion. Robin Jeans continue to be a sought-after item for those who appreciate premium denim and distinctive style.
Robin Jeans vs. Next Jeans vs. Guess Jeans
To comprehensively understand where Robin Jeans stands today, let's compare them to other prominent denim brands: Next Jeans and Guess Jeans. I've summarized the key aspects in the table below:
| Criteria | Robin Jeans | Next Jeans | Guess Jeans |
| --- | --- | --- | --- |
| Origin | USA | United Kingdom | USA |
| Signature Feature | Winged logo on back pockets | Embroidered logo | Triangle logo on back pocket |
| Celebrity Endorsements | Jay-Z, Chris Brown, Kylie Jenner | David Beckham, Kate Moss | Jennifer Lopez, Camila Cabello |
| Design | Intricate stitching, bold designs | Classic and minimalist | Trendy and youthful |
| Price Range | High-end | Mid-range | Mid-range |
| Popularity | Iconic in streetwear culture | Popular in the UK | Known for trendy collections |
Frequently Asked Questions (FAQs)
Are Robin Jeans Made in the USA?
Yes, Robin Jeans are proudly made in the USA. The brand strongly emphasizes producing high-quality denim right in the heart of American fashion.
When Was Robin Jeans Founded?
Robin Jeans was founded in the early 2000s by Robin Chretien. Since then, it has become a staple in the world of denim fashion.
Are Robin Jeans Still in Demand?
Absolutely! Robin Jeans have maintained their popularity and are still in demand among fashion enthusiasts who appreciate premium denim and unique designs.
Are Robin Jeans suitable for all body types?
Yes, Robin Jeans offers a variety of fits to cater to different body types. You can find a style that suits you best, from slim to relaxed fits.
Conclusion
In conclusion, Robin Jeans have not lost their allure over the years. They continue to be a symbol of quality, style, and individuality in the world of denim fashion. Their iconic features, celebrity endorsements, and enduring impact on streetwear culture ensure that they remain a sought-after brand.