Are Madewell Jeans Worth It? Quality vs. Price
Hey there, fellow denim enthusiasts! If you're anything like me, you understand the profound impact a pair of jeans can have on your wardrobe and confidence. Madewell, a brand known for its timeless designs and commitment to quality, has caught the attention of many fashion lovers.
Having a closet full of Madewell jeans, I'm here to guide you through the question on everyone's mind: are Madewell jeans worth it?
My Love Affair with Madewell Jeans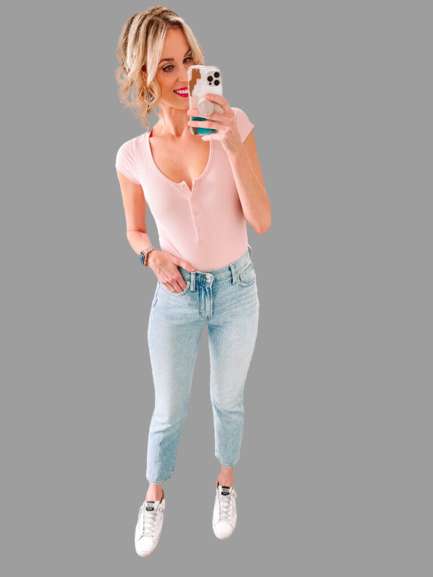 As someone who practically lives in denim, I've had my fair share of jeans from various brands. Yet, my heart keeps coming back to Madewell. The unique blend of comfort, style, and durability is unparalleled.
You'll understand the magic when you slip into a pair of Madewell jeans. The fit is impeccable, hugging your curves in all the right places without feeling restrictive.
Read Also: Where Are Madewell Jeans Made?
Are Madewell Jeans Worth It?
Let's dive into the heart: whether Madewell jeans are worth your hard-earned money. Through my extensive experience, I've compiled the most comprehensive insights to help you make an informed decision.
The Madewell Experience – Worth Every Penny: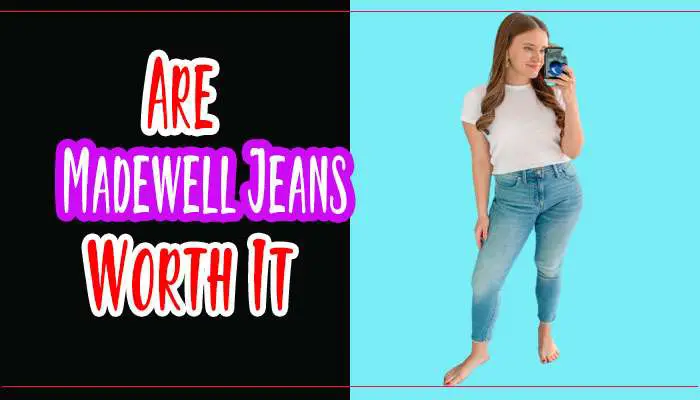 1. Craftsmanship that Endures: 
Madewell prides itself on using high-quality denim that looks great and lasts. The attention to detail in the stitching and finishing is evident, ensuring your jeans withstand the test of time.
2. Variety of Styles: 
Whether you're into classic skinny jeans, trendy flares, or vintage-inspired cuts, Madewell offers a diverse range of styles to suit every preference. The thoughtfully designed pockets, zippers, and buttons add a touch of uniqueness to each pair.
 3. Unmatched Comfort: 
One of the standout features of Madewell jeans is their comfort. The fabric's softness and stretch provide all-day wearability without compromising on style. Say goodbye to the discomfort often associated with denim!
4. Versatility in Wardrobe: 
Madewell jeans seamlessly transition from casual to dressy, making them a versatile addition to your wardrobe. Pair them with sneakers for a laid-back look or dress them up with heels for a night out – the choice is yours.
5. Fade-Resistant Excellence: 
Ever noticed how some jeans lose their color after a few washes? Madewell jeans are designed to maintain their vibrant color even after multiple washes, preserving their original charm.
The Verdict: Are Madewell Jeans Worth It?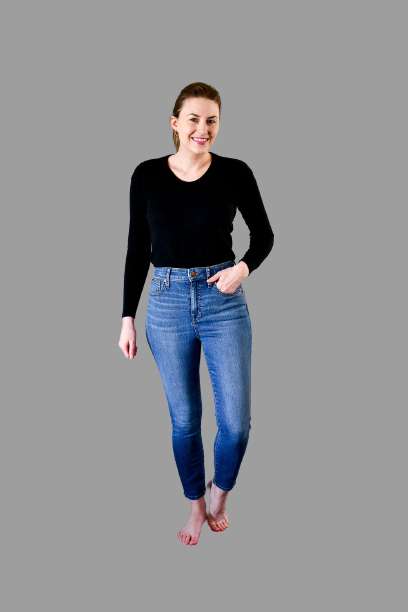 In my personal and expert opinion, the answer is a resounding yes. The unparalleled comfort, superior craftsmanship, and versatility of Madewell jeans make them well worth the investment. These jeans have the power to transform your wardrobe and elevate your confidence, ensuring you feel your best every day.
FAQs
Can I find affordable Madewell jeans? 
Absolutely! While Madewell jeans might be considered an investment, the brand often offers sales and discounts, making it easier to snag your favorite pair at a more budget-friendly price.
Do Madewell jeans cater to all body types?
How do I ensure the perfect fit when buying online?
Madewell provides detailed sizing guides and fit recommendations on their website. Additionally, customer reviews often offer valuable insights into how specific styles fit different body shapes.
Are Madewell jeans environmentally friendly?
Madewell has taken steps towards sustainability, incorporating eco-friendly practices into their manufacturing process. They offer jeans made from organic cotton and use water-saving techniques.
Conclusion:
As we conclude our exploration into the world of Madewell jeans, I hope you've gained valuable insights that empower you to make an informed decision. Remember, quality denim is an investment in style, comfort, and confidence. With Madewell jeans, you're not just purchasing jeans but investing in an experience worth every penny.
Read More: What Is Japanese Selvedge Denim?