Black Jeans Business Casual Men | 11 Black Jeans Work Outfit for Men
Hey there, fellow style enthusiasts! If you're anything like me, you know that dressing up for work doesn't have to be dull and monotonous. Gone are the days when business casual meant slacks and blazers exclusively. Today, we're diving headfirst into the exciting realm of black jeans as a business casual option.
Picture this: the sleek sophistication of black jeans and the comfort of denim. It's a match made in fashion heaven. Let's explore how you can confidently rock black jeans as a business casual attire and set a new trend in your workplace.
Understanding Business Casual Attire
Before we plunge into the world of black jeans, let's quickly grasp what business casual attire entails. Business casual strikes the perfect balance between formal and casual dressing.
It's about expressing your style while maintaining a professional appearance. Think of it as a canvas where you can paint your sartorial masterpiece, keeping in mind a few guidelines.
Black Jeans Business Casual Men
Now, here's where the excitement kicks in. My friends, Black jeans are a game-changer in business casual attire. Their versatility is unmatched – they effortlessly bridge the gap between casual and formal, offering you many styling options. But wait, there's more.
Black jeans boast a slimming effect and exude a certain level of edginess that can make you stand out in a sea of traditional office attire.
Also Read: How to Measure Jeans?
Styling Tips for Black Jeans as Business Casual:
Pair with a Crisp Dress Shirt: To create a polished look, team your black jeans with a well-fitted dress shirt. Opt for colors like white, light blue, or pale pink to create a sophisticated contrast.
Add a Blazer: Elevate your ensemble by throwing on a tailored blazer. This not only adds structure but also injects a touch of professionalism into your outfit.
Accessorize Wisely: A sleek leather belt and classic dress shoes can tie the entire look together. Don't shy away from a subtle tie or pocket square for extra refinement.
Experiment with Knitwear: Swap the dress shirt for a fine-knit sweater on cooler days. This combination exudes comfort while retaining a professional edge.
Choose Appropriate Footwear: Your choice of footwear matters. Opt for loafers, oxfords, or even polished leather sneakers to maintain the business casual vibe.
11 Black Jeans Work Outfits for Men
Ready to roll up your sleeves and create killer black jeans work outfits? I've got your back with 11 stylish ensembles that will make you the talk of the office.
1. Monochrome Magic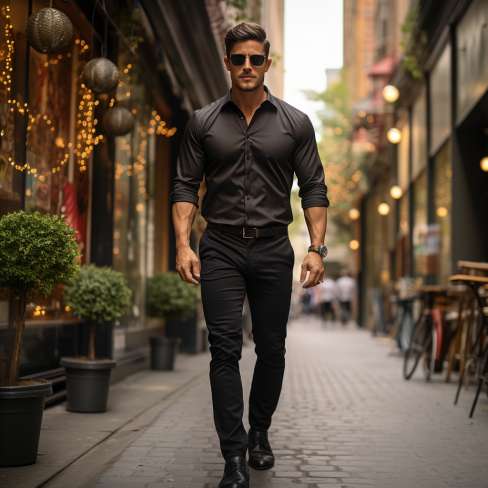 Black jeans are your base, and you'll pair them with a black dress shirt for a sleek and monochromatic look. The secret here lies in the details. Choose a shirt with a subtle texture or a faint pattern for added visual interest. Elevate the ensemble with black Chelsea boots for a modern touch.
2. Classic Combo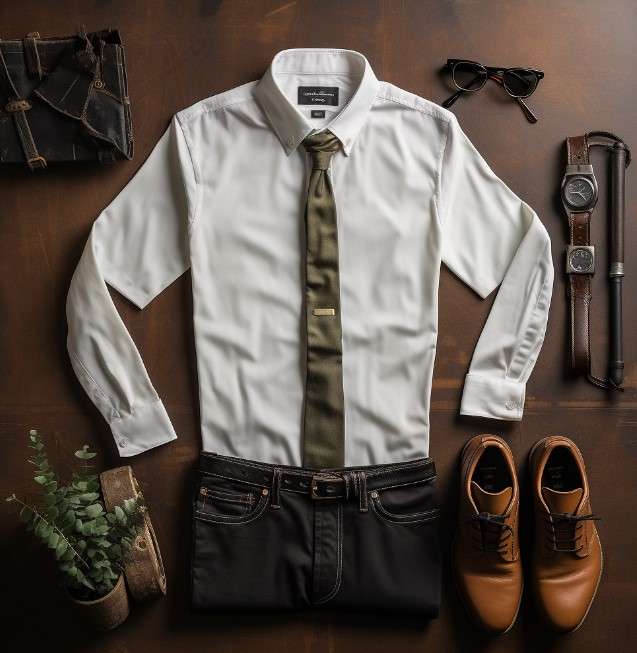 Pair your black jeans with a crisp white button-down shirt. Roll up your sleeves for a relaxed vibe and add a touch of elegance with brown leather brogues. This timeless combination is versatile enough for client meetings or after-work social events.
3. Layer Up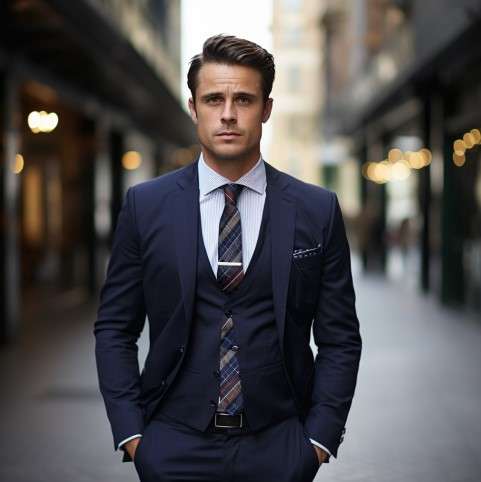 Bring depth to your outfit by layering a navy blazer over your black jeans. Keep the colors muted and add a touch of personality with a patterned tie. This ensemble effortlessly blends professional style with a hint of sophistication.
4. Casual Fridays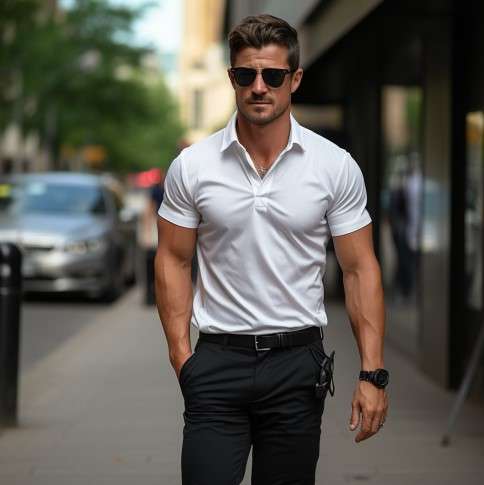 Embrace the relaxed feel of casual Fridays while staying stylish. Team your black jeans with a well-fitted polo shirt. Complement the look with clean white sneakers for a smart-casual appearance that doesn't compromise comfort.
5. Denim Duo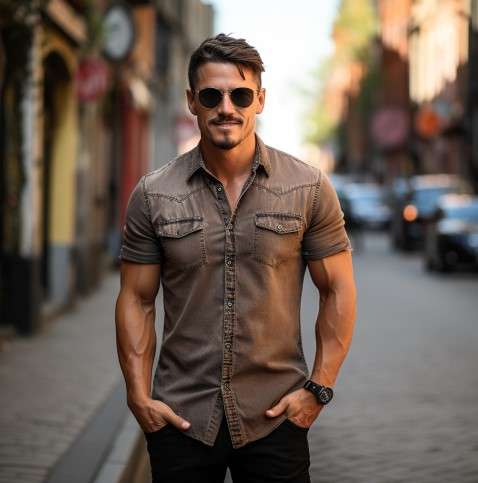 Play with different shades of denim by wearing a light chambray shirt over your black jeans. This creates a captivating contrast while maintaining the business casual aesthetic. Complete the look with a pair of comfortable desert boots.
6. Modern Minimalism
Opt for a black turtleneck sweater with your black jeans for a contemporary and minimalistic look. The streamlined silhouette is both sophisticated and trendy. Pair this ensemble with black loafers to complete the modern aesthetic.
7. Prints Please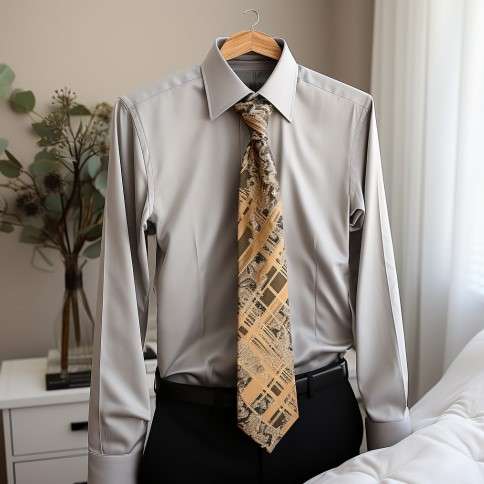 Combine your black jeans with a neutral dress shirt and introduce a touch of personality with a subtly patterned tie. The mix of textures and prints adds depth to your outfit, while the neutral palette keeps things refined.
8. Pop of Color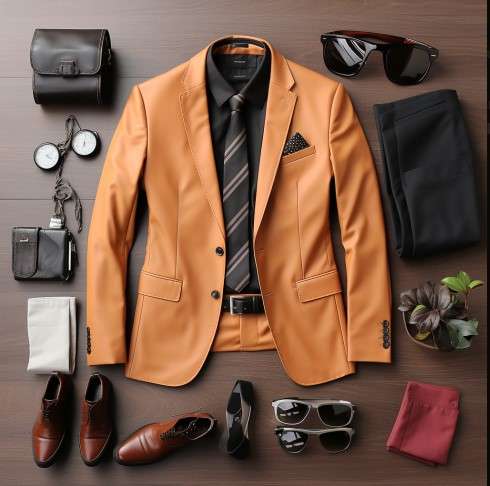 Elevate your business casual game by adding a colored blazer to your black jeans. Choose a blazer in a complementary color and complete the look with a pocket square. This outfit is perfect for presentations and networking events.
Also Check: How To Wear Jeans To Work For Men?
9. Texture Play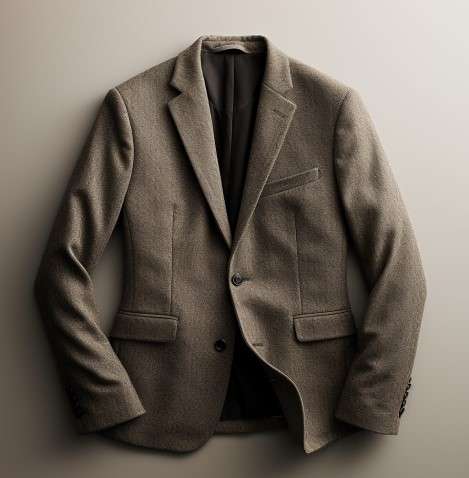 Experiment with textures by pairing your black jeans with a tweed sport coat. The tactile appeal of tweed adds a level of sophistication to your look. Pair it with a classic white shirt for balance.
10. Business Casual Athleisure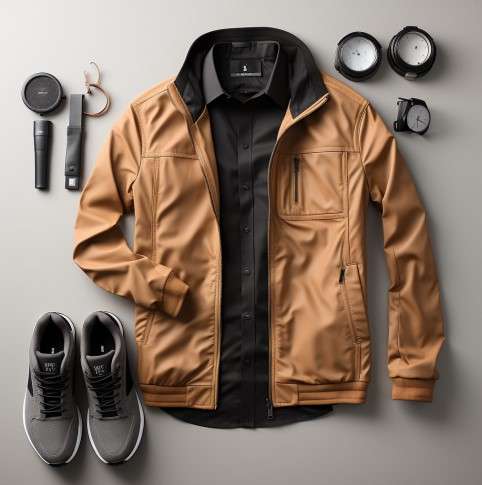 Blend comfort and style effortlessly by teaming a tailored bomber jacket with your black jeans. This nod to athleisure is perfect for casual office environments. Complete the look with sleek sneakers for a touch of sportiness.
11. Weekend Ready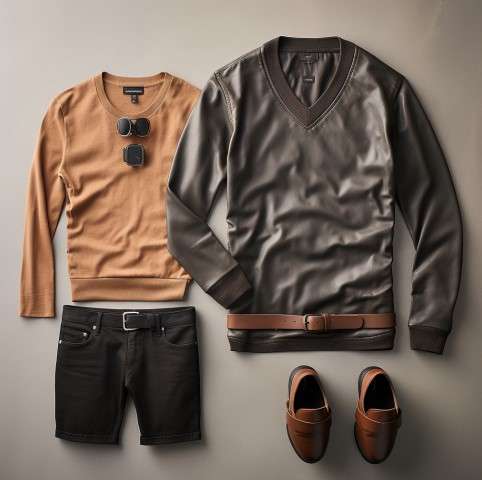 Embrace a relaxed yet refined vibe with a v-neck sweater paired with your black jeans. Add a casual belt for a touch of structure, and complete the look with comfortable loafers. This ensemble is ideal for winding down after a productive week.
FAQ
Can I wear ripped black jeans to the office?
You can! However, opt for subtle distressing rather than extreme rips. Pair them with polished elements like a blazer and dress shoes to balance casual and professional.
Are there any specific colors I should avoid pairing with black jeans?
While black jeans are versatile, avoid pairing them with highly bright or neon colors. Stick to neutral tones and darker hues for a sophisticated appeal.
Are black jeans OK for business casual?
Is black good for business casual?
Absolutely. Black exudes confidence and sophistication. When styled correctly, black can be a powerful color choice for business casual outfits.
Are black jeans considered intelligent casual?
Yes, black jeans can seamlessly transition between simple business and smart casual. It's all about the pieces you pair them with. Incorporate blazers, collared shirts, and quality accessories to elevate your look.
Conclusion
Congratulations, you've just unlocked the secret to making black jeans a staple in your business casual wardrobe. Remember, fashion is all about self-expression, and embracing black jeans as business casual attire is a fantastic way to showcase your style while maintaining professionalism.
So experiment with different combinations, and let your confidence shine through your impeccable outfits. Ready to embrace the world of business casual with a touch of flair? You've got this!