Black Jeans Business Casual Women | 13 Work Outfit With Black Jeans
Picture this: you're standing in front of your closet, surrounded by options but still feeling that familiar pang of uncertainty about what to wear to the office. Fear not, because we're here to unlock the secret to elevating your style game with the magic of black jeans as business casual attire.
Understanding Business Casual Attire for Women
Before we dive headfirst into the beautiful world of black jeans, let's get our facts straight about what "business casual" really means. It's that delightful middle ground between corporate formality and laid-back casualness.
Think sophisticated yet comfortable, professional yet approachable. This dress code allows for a touch of personality while maintaining a polished appearance. So, bid farewell to rigid suits and say hello to the art of mixing and matching!
Black Jeans Business Casual Women
Ah, the pièce de résistance of our fashion exploration: black jeans. These versatile darlings have come a long way from their rebel roots. Now, they're a staple every woman should have in her closet. But can they shine in a business casual setting? Absolutely!
1. The Power of Pairing
Black jeans are like a blank canvas, waiting for your creativity to flow. Consider pairing them with a tailored blazer in a complementary color for a chic business casual look.
The contrast between the structured blazer and the laid-back jeans is a match made in fashion heaven. Add a crisp white blouse underneath, and an ensemble exudes confidence and style.
Also Read: Black Jeans Business Casual Men
2. The Shoe Saga
Shoes are the finishing touch that can make or break an outfit. Opt for sleek ankle boots or classic pumps for black jeans in a business casual setting. These footwear choices effortlessly bridge the gap between casual and formal, giving you extra height and a boost of self-assuredness.
3. Accessory Allure
Accessorizing is where you can let your personality shine while still adhering to the business casual vibe. A statement necklace or a pair of elegant earrings can add a touch of glamour without overpowering the outfit. Keep it subtle yet impactful – just like a well-placed semicolon in a sentence.
13 Black Jeans Work Outfits for Women
Now that you know how to turn black jeans into a business casual powerhouse, let's dive into some outfit inspiration. Here are 13 ways to rock those black jeans at the office:
1. Blazer Bliss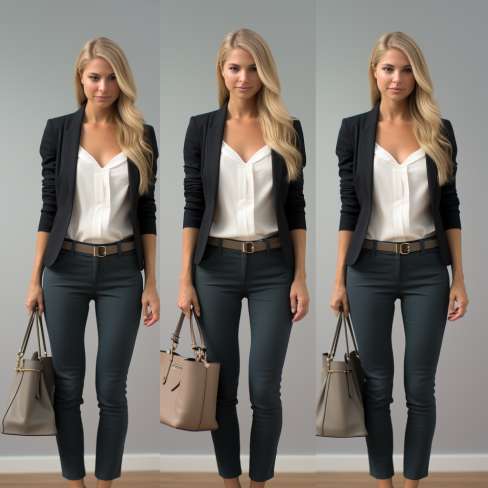 Imagine strutting into the office confidently, wearing black jeans, a crisp white blouse, and a navy blazer. The blazer adds structure and authority to your ensemble, while the black jeans maintain a touch of modernity. Finish the look with pointed-toe heels or ankle boots, and you're ready to conquer the day elegantly.
2. Casually Confident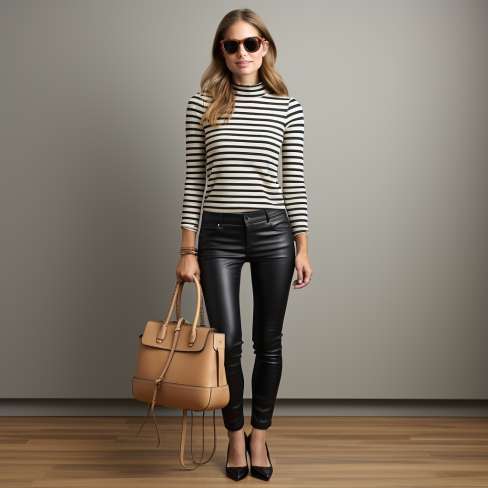 Opt for a striped turtleneck tucked into your black jeans for a cozy yet chic vibe. This combination strikes the perfect balance between comfort and style. Complete the outfit with a pair of loafers or ballet flats – footwear that effortlessly bridges the gap between casual and professional.
3. Monochrome Marvel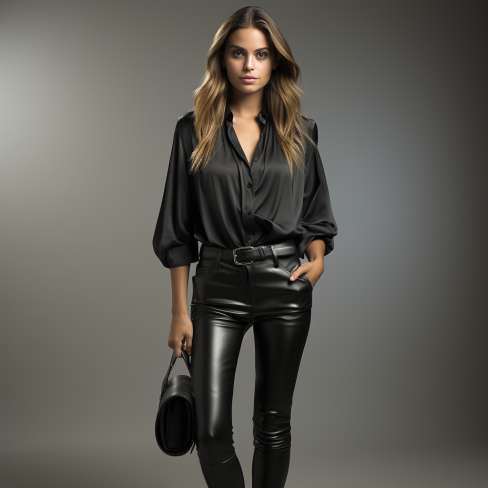 Monochrome outfits have an undeniable allure; this all-black ensemble is no exception. Combine different textures and fabrics within the same color palette to create a visually engaging look. A black silk blouse paired with black jeans and suede ankle boots exudes confidence and sophistication.
4. Prints and Patterns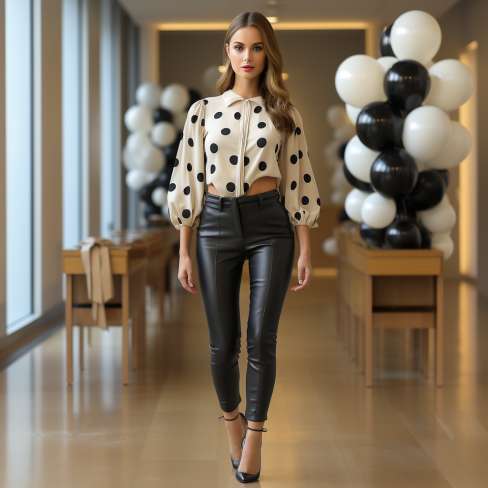 Inject a playful twist into your work wardrobe by pairing your black jeans with a polka-dot blouse. The juxtaposition of the jeans' sleekness with the blouse's whimsical pattern adds a touch of personality to your outfit. Complete the look with block-heeled pumps for a hint of elevation.
5. Cardigan Charisma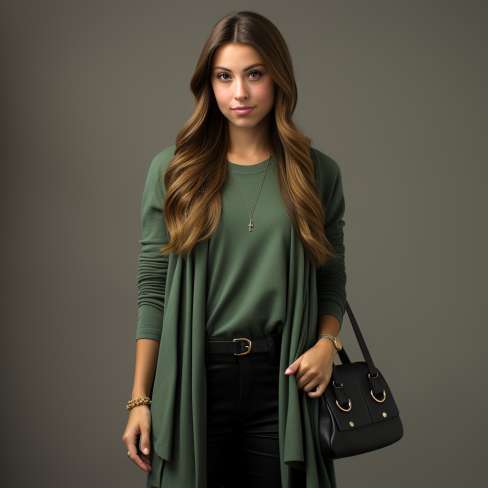 The transition between seasons with grace by embracing the cardigan trend. Choose a long, tailored cardigan to layer over your black jeans and a tucked-in blouse. This ensemble keeps you warm while maintaining a polished appearance. Complete the look with ankle boots for a well-rounded outfit.
Also Read: How To Fade Black Jeans?
6. Sophisticated Layers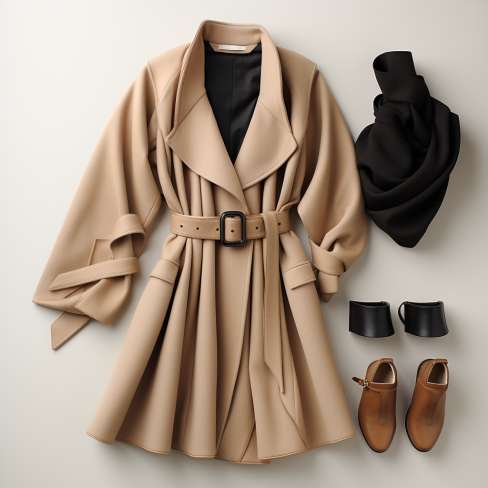 When the weather calls for more layers, reach for a camel coat to drape over your black jeans. Tuck in a neutral-toned sweater and accessorize with a statement belt. The result? A refined and elegant look that seamlessly blends warmth and style.
7. Flowy Florals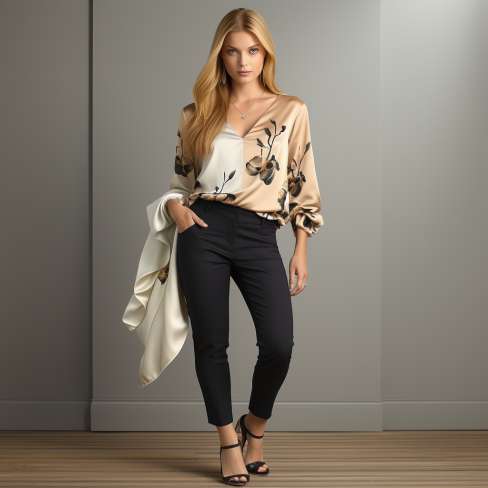 Bring a touch of nature into the office with a floral top paired with your black jeans. The juxtaposition of the jeans' edginess with the femininity of the floral pattern creates a balanced ensemble. Opt for classic pointed-toe heels to maintain the professional aspect of your look.
8. Edgy Elegance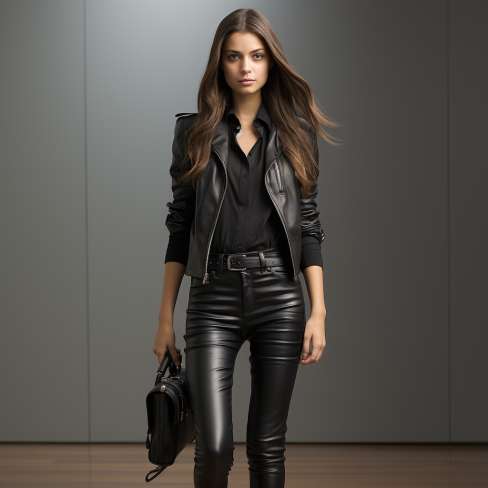 For those who love a bit of edge in their outfits, consider pairing your black jeans with a black leather jacket. This combination exudes confidence and a hint of rebellion while adhering to the business casual vibe. Add pointed-toe pumps to elevate the ensemble even further. Don't forget to read our recent post- How To Wear Jeans To Work For Women?
9. Laid-back Luxe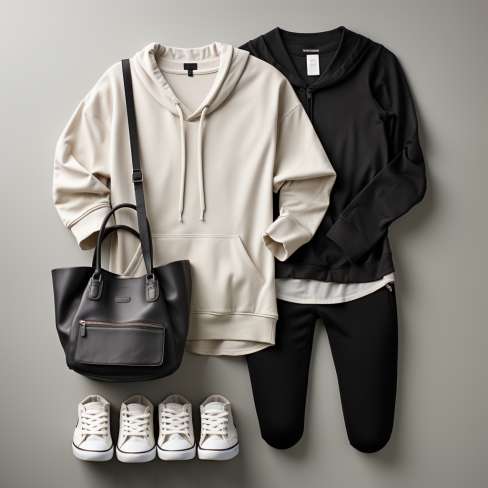 On days when comfort is your top priority, embrace an oversized sweater with your black jeans. This relaxed ensemble is perfect for those transitional seasons. Complete the look with clean, white sneakers that balance casual and professional. If you love black jeans, you might love this content- Black Jeans Outfit Ideas For Female.
10. Crisp and Classic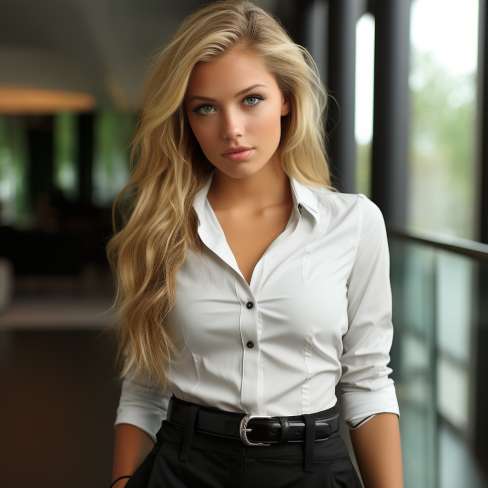 A white button-down shirt is a timeless piece that pairs seamlessly with black jeans. Choose a statement belt that cinches your waist to add a personality touch. This ensemble epitomizes classic elegance, perfect for important meetings or presentations.
11. Ruffled Radiance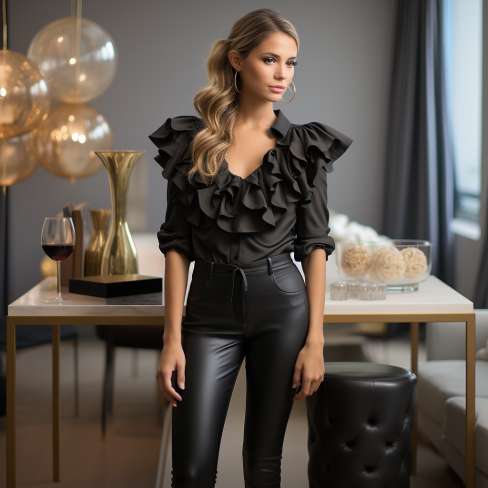 Infuse femininity into your business casual look with a ruffled blouse tucked into your black jeans. The ruffles add a playful element, while the black jeans maintain a touch of sophistication. Complete the look with delicate accessories like dainty earrings and a bracelet.
12. Boho Chic
Embrace your inner free spirit by layering a flowy kimono over your black jeans. This bohemian-inspired ensemble is modernized with chunky boots that add a hint of edge. The result? A unique and stylish look that's perfect for creative work environments.
13. Sweater Weather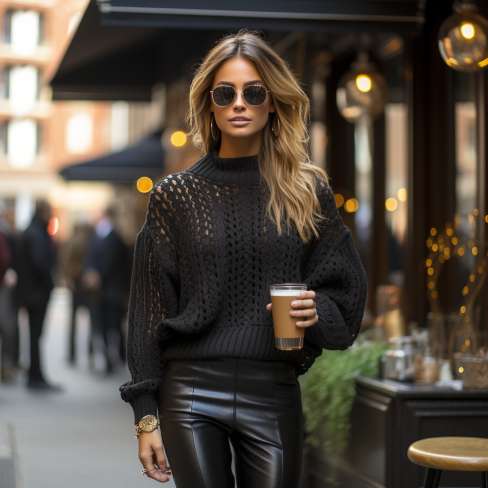 When the temperatures drop, it's time to pull out your chunky knit sweater. Pair it with your black jeans for a cozy yet put-together outfit. Knee-high boots complete the look, adding a layer of warmth and sophistication.
FAQs
Can I wear distressed black jeans in a business casual setting?
While distressed jeans can add a trendy edge to your outfits, they might not align with the formal side of business casual. Opt for sleek, non-distressed black jeans to maintain the right balance.
What accessories work best with black jeans for a business casual look?
Accessories like statement necklaces, elegant earrings, and classic watches can elevate your black jeans ensemble. Choose pieces that complement your outfit without overwhelming it.
Can I wear sneakers with black jeans in a professional environment?
Sneakers can be acceptable in a more relaxed business casual environment. However, ensure they're clean, in good condition, and pair well with the overall outfit for a polished appearance.
Conclusion
And there you have it, dear fashionistas! Embracing the magic of black jeans in your business casual wardrobe isn't just a fashion statement – it's a style revolution.
You've learned how to balance comfort and professionalism, mix and match with finesse, and turn your trusty black jeans into versatile power players in your closet. So, go forth with confidence and rock those black jeans like the fashion guru you are!