Do 7 For All Mankind Jeans Run Small? A Size Guide for Perfect Fit
Welcome to my denim haven! If you're a true denim enthusiast like me, you've probably come across the legendary 7 For All Mankind Jeans. As a devoted denim lover, I can't help but rave about these jeans that have become a staple in many wardrobes worldwide.
In this article, I'll delve into the frequently asked question: "Do 7 For All Mankind Jeans run small?" Based on my extensive experience with more than ten pairs, I'll provide valuable insights and recommendations to help you find your perfect fit.
Why 7 For All Mankind Jeans Are Iconic?
Before we dive into the sizing mystery, let's take a moment to appreciate why 7 For All Mankind Jeans have achieved cult status among denim aficionados. Established in 2000, this premium denim brand has revolutionized the denim industry with its innovative designs, luxurious fabrics, and impeccable craftsmanship.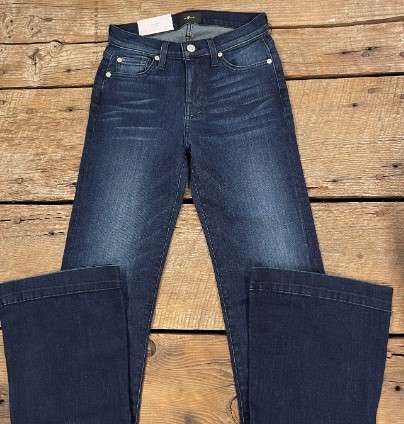 With a focus on comfort and style, 7 For All Mankind Jeans have gained a loyal following for their flattering silhouettes and timeless appeal. From classic bootcut to modern skinny jeans, they offer various styles that cater to multiple body types and fashion preferences.
Sizing Guide for 7 For All Mankind Jeans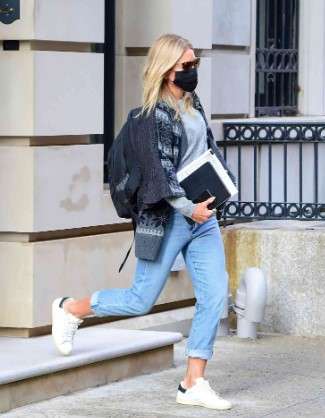 Let's begin by exploring the comprehensive sizing guide for 7 For All Mankind Jeans. The brand offers a wide range of sizes, from 23 to 34 for women and 29 to 40 for men, catering to different body types and preferences. It's crucial to refer to their size chart to determine your ideal fit accurately.
| Size | Waist (inches) | Hips (inches) |
| --- | --- | --- |
| 24 | 24 | 34 |
| 25 | 25 | 35 |
| 26 | 26 | 36 |
| 27 | 27 | 37 |
| 28 | 28 | 38 |
| 29 | 29 | 39 |
| 30 | 30 | 40 |
| 31 | 31 | 41 |
| 32 | 32 | 42 |
Do 7 For All Mankind Jeans Run Small?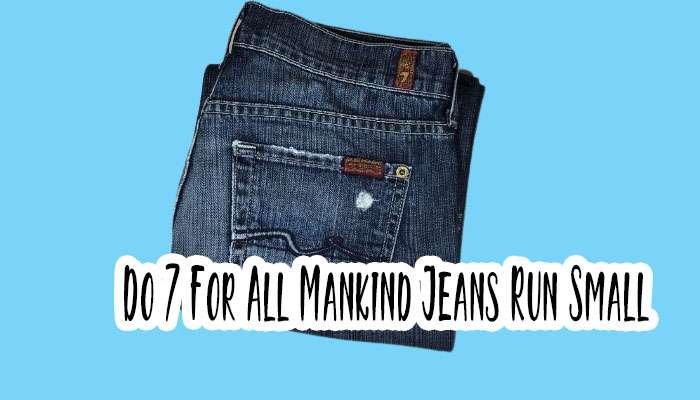 As a denim expert and lover who has worn more than 10 pairs of 7 For All Mankind jeans, I can confidently say that they do run small. This is especially true in the waist and thigh areas. If you normally wear a size 26 in jeans, I recommend sizing up to a 27 or 28 in 7 For All Mankind jeans. You can also try the jeans in person before buying them to ensure they fit correctly.
Here are some tips for sizing 7 For All Mankind jeans:
Measure your waist and hips before you buy. This will help you to determine the correct size.
Try on the jeans in person if possible. This is the best way to ensure that they fit properly.
Size up one or two sizes if you are concerned about the jeans running small. Read also- Do PacSun Jeans Run Small?
Frequently Asked Questions (FAQs)
Are 7 For All Mankind jeans true to size?
7 For All Mankind jeans are generally known for their true-to-size fit. However, sizing can vary slightly depending on the specific style and fabric. It is recommended to refer to the brand's size chart or try them in-store if possible to ensure the best fit.
Do their jeans stretch out over time?
Yes, like many jeans made with denim or stretchy materials, 7 For All Mankind jeans may stretch out slightly over time with wear. This is a common characteristic of most jeans, and it's often a good idea to purchase them with a snug fit to accommodate the stretching that may occur.
What is special about 7 For All Mankind jeans?
7 For All Mankind jeans are renowned for their premium quality, innovative designs, and attention to detail. The brand gained popularity for introducing luxury denim to the market, using high-quality materials and advanced manufacturing techniques. Their jeans often offer a comfortable fit, flattering silhouette, and unique washes and finishes that make them stand out.
Are there size differences between 7 For All Mankind men's and women's jeans?
Conclusion
Finding the perfect pair of jeans is a journey that requires attention to detail and a willingness to explore different options. 7 For All Mankind Jeans, with their true-to-size fits and premium quality, are a fantastic choice for denim lovers seeking style and comfort. Consider the sizing guide, customer reviews, and expert tips to discover the ideal fit that complements your unique style and body shape.
Source:
https://www.7forallmankind.eu/eu_en/size-chart