Make a Statement in Skinny Jeans: 9 Styling Tips
Finding the perfect pair of jeans is a daunting task, especially if you're looking for a style that is both flattering and trendy. Skinny jeans are a great way to show off your figure while still being on-trend. If you're having difficulty styling your skinny jeans, I have nine tips to help create the perfect look. From adding layers to accessorizing, you can create a stylish and timeless look. Get ready to learn these nine skinny jeans styling tips!
9 Skinny Jeans Styling Tips
Skinny jeans can be a great way to add an edgy, contemporary look to any outfit. Whether you're headed to the office or out on the town, knowing how to style skinny jeans can help you look your best. Here are nine tips to help you pull off the perfect skinny jeans look:
1. Add Layers To Create A More Interesting Look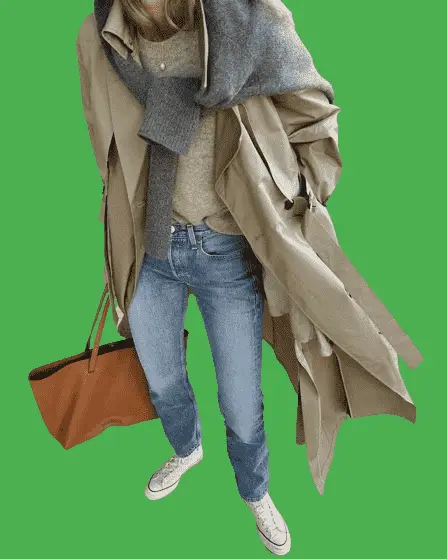 One of the best ways to style skinny jeans is by adding layers. Cardigans, long-sleeved coats, and jackets are practical options that can help you create an outfit that looks polished yet casual.
2. Choose The Right Type Of Skinny Jeans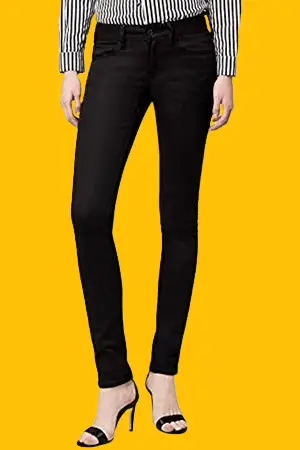 Not all skinny jeans are created equal since each type is designed to accentuate a different body type. Curvy girls should opt for bootcut or flared options, while slim girls may benefit from high-waisted styles.
3. Experiment With Accessories To Change Up The Look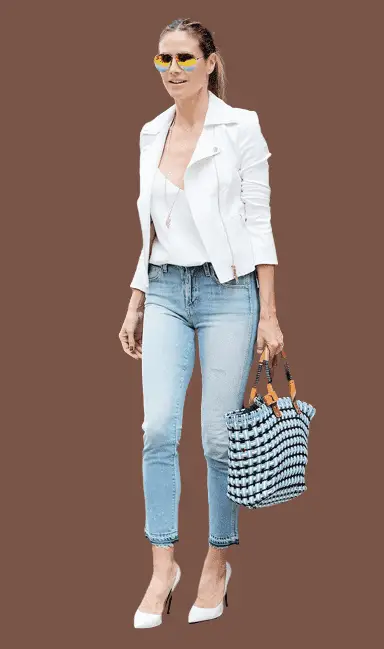 Experimenting with accessories is a great way to change the look of an outfit featuring skinny jeans. Whether it's a belt, a statement necklace, a scarf, a hat, or even a pair of shoes, adding accessories to an outfit featuring skinny jeans can instantly give it a fresh and stylish update. Whether looking for a chic and effortless look or something more eye-catching, playing around with accessories can help you create the perfect look.
4. Make Sure The Jeans Fit Properly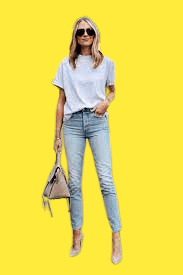 Even the most stylish skinny jeans will only look good if they are tight enough or baggy. Make sure to try on a few different sizes when shopping to find a pair that fits your body type and feels comfortable throughout the day. Read this guide about How Should Skinny Jeans Fit?
5. Cuff Your Skinny Jeans
Cuffing your skinny jeans is a great way to show off your sense of style and give your look an extra edge. It's easy to make a statement with your outfit and add an extra layer of texture and dimension. Whether you cuff them above the ankle, just below the knee, or even higher up the leg, you can create a unique look with heads turning. Cuffing your jeans is also a great way to make them last longer and keep them looking fresh.
6. Choose The Right Color For Skinny Jeans
With such a wide array of colors and cuts, it can be hard to know where to start! Fortunately, there are a few color-based tips to keep in mind when purchasing your next skinny jeans. First, choose a dark shade like black or navy for a more classic look.
If you're looking for something more daring, try bold hues like red or orange, which will make any outfit stand out. For a versatile option that looks great with many combinations, go for classic blue jeans or earthy neutrals like army green or taupe. Whatever color you pick for your skinny jeans, it is sure to be stunning!
7. Choose Suitable Footwear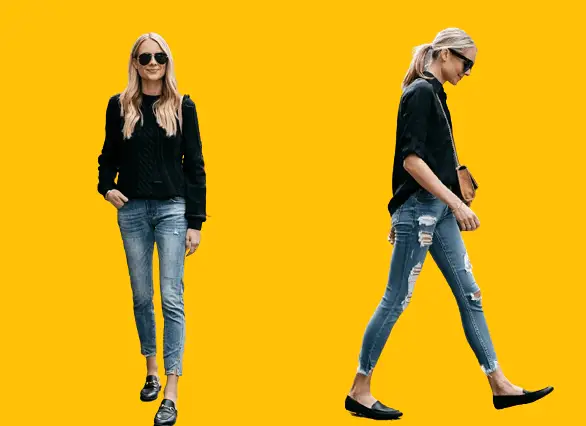 Choosing the proper footwear to pair with skinny jeans can make or break an outfit. To create the most flattering look possible when wearing skinny jeans, consider pairing them with booties, loafers, sandals, mules, or minimalist-style heeled pumps. The kind of footwear you choose should depend on your outfit's overall mood and style.
Whether you go for something simple and sophisticated like a classic leather slip-on, edgy studded ankle boots, or seasonally appropriate styles like suede ankle slides – choosing suitable footwear is key to owning any skinny jeans!
8. Keep Simple Your Look With Skinny Jeans
Skinny jeans are the key to keeping your look simple and stylish. They are versatile enough to go from a casual day out to a fancy evening dinner. When it comes to fashion, it doesn't get any simpler than rocking comfortable and figure-flattering skinny jeans! From dark wash to light wash varieties, this wardrobe staple can effortlessly add coolness to any outfit. With their sleek silhouette and timeless appeal, you'll always reach for skinny jeans when you want something comfy and stylish.
9. Try A Monochrome Look
Skinny jeans make this outfit especially easy to pull off – they're highly versatile, flattering on nearly any body type, and allow you to mix and match pieces to put together a stylish look from head to toe. Whether you choose a bright white for a crisp summer vibe or deep navy for an edgy feel, monochrome with skinny jeans can transform your wardrobe and freshen up your style. With endless possibilities, give a monochromatic look a try today!
With these tips, you'll be sure to look fabulous in your skinny jeans!
Conclusion
I hope these nine styling tips have helped you feel more confident styling your skinny jeans. Remember that there are no rules for fashion, so feel free to experiment until you find what works for you. Please comment below if you have any other questions about how to style skinny jeans, and I will be happy to help!