Where To Buy Good American Jeans? Your Ultimate Guide
Are you searching for the perfect pair of Good American Jeans that fit like a dream and elevate your style? You're in luck! Good American Jeans have gained a reputation for exceptional fit, quality, and inclusivity.
Good American Jeans Founded by Khloé Kardashian and Emma Grede, the brand celebrates body positivity and offers jeans that flatter a diverse range of body types.
This guide walks you through the best places to buy Good American Jeans, ensuring you make a fashionable statement wherever you go.
Why Choose Good American Jeans?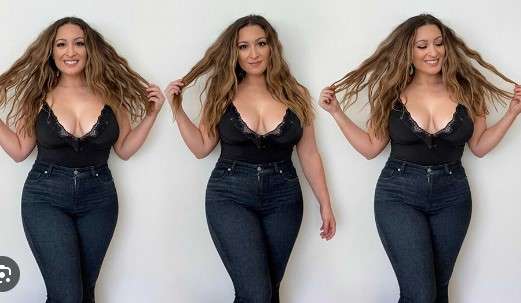 Before we dive into where to buy them, let's quickly highlight why Good American Jeans have become a staple in fashion-forward closets around the world:
Inclusive Sizing: Good American is committed to inclusivity. Their jeans are available in a wide range of sizes, from 00 to 24, accommodating various body shapes and sizes.
Premium Quality: When you invest in a pair of Good American Jeans, you're investing in top-notch quality. These jeans are made from high-quality denim that looks great and feels comfortable and durable.
Flattering Fit: Good American Jeans are designed to enhance your curves and provide an impeccable fit. Whether you're looking for skinny, straight, or boyfriend jeans, you will find a style that suits you.
Variety of Styles: From classic blue jeans to trendy colors and distressed finishes, Good American offers a wide range of styles to match your taste and fashion preferences.
Now that you're convinced about the greatness of Good American Jeans let's explore where you can purchase them.
Where To Buy Good American Jeans?
1. Good American Official Website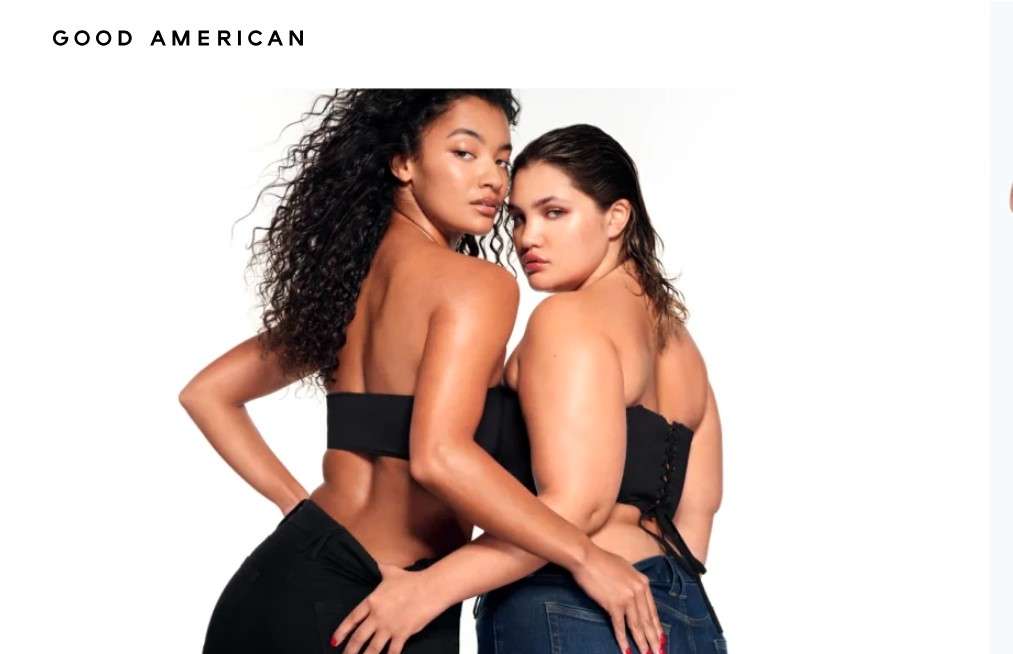 The brand's official website is the best place to start your Good American Jeans shopping journey. Here, you'll find the latest and widest selection of styles, sizes, and washes.
The website provides detailed product descriptions, size guides, and customer reviews to help you make an informed choice. Plus, shopping directly from the brand ensures you get authentic Good American Jeans.
2. High-End Department Stores
For a luxurious shopping experience, head to high-end department stores like Nordstrom, Neiman Marcus, and Bloomingdale's.
These renowned retailers often carry a curated selection of Good American Jeans. You can enjoy personalized assistance from knowledgeable staff, ensuring you find the perfect pair that fits like a glove.
3. Specialty Denim Boutiques
If you want a unique shopping experience, consider visiting specialty denim boutiques. These boutiques focus on denim and can offer expert advice on finding the right pair for your body type and style preference. Look for local boutiques in your area or explore online boutiques specializing in premium denim.
4. Online Fashion Retailers
The online shopping world is full of options for buying Good American Jeans. Retail giants like Amazon, Zappos, and Revolve often have many styles available. Just be sure to check the seller's authenticity to avoid counterfeit products.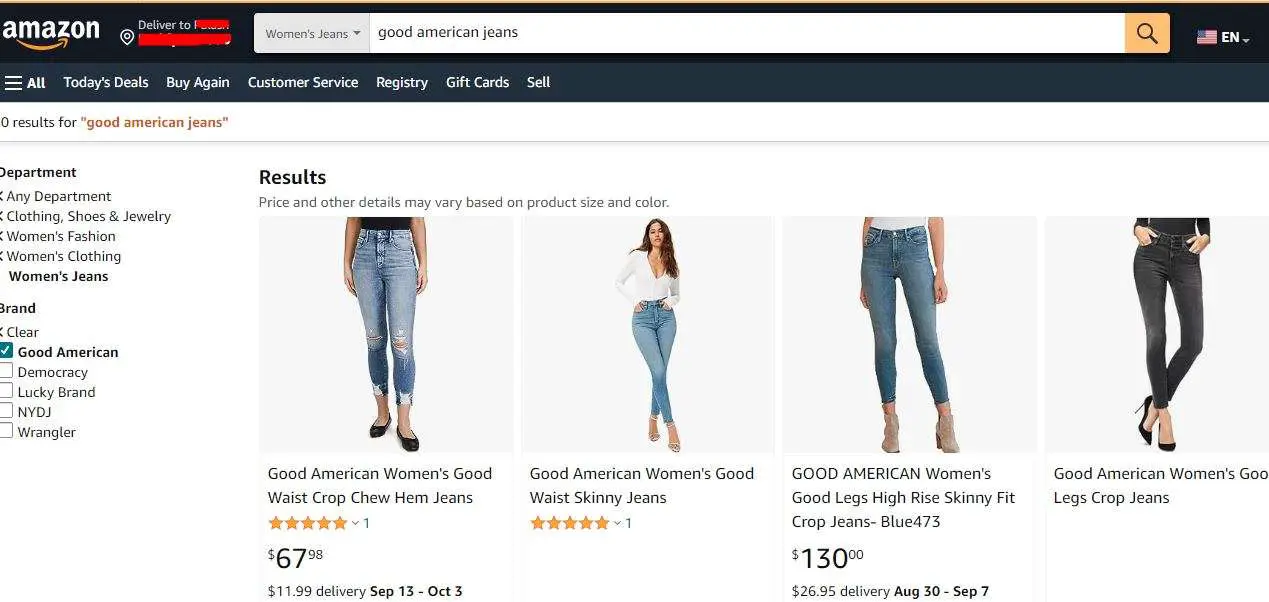 5. Brick-and-Mortar Stores
Many cities have brick-and-mortar stores that exclusively carry Good American Jeans. These dedicated stores are a great place to try various styles, get fitted by professionals, and immerse yourself in Good American fashion.
Read Our recent post- How Do NYDJ Jeans Fit?
FAQs
Are Good American Jeans only available in standard sizes?
No, one of the reasons Good American Jeans have gained popularity is their commitment to inclusivity. They offer a wide range of sizes, from 00 to 24, catering to diverse body types.
How do I determine my size when buying Good American Jeans online?
Most websites, including the official Good American site, provide detailed size guides. Measure your waist, hips, and inseam according to the guide to find your perfect fit.
Do Good American Jeans offer petite and tall lengths?
Yes, Good American offers different inseam lengths to accommodate various heights. Be sure to check the product description for information on inseam options.
Conclusion
Investing in Good American Jeans is a fantastic choice for style and comfort. These jeans are a wardrobe essential with their inclusive sizing, premium quality, and flattering fit.
Whether you shop from the official website, high-end department stores, specialty boutiques, online retailers, or dedicated brick-and-mortar stores, you will find a pair that speaks to your fashion sensibilities. So, go ahead and elevate your denim game with Good American Jeans!