5 Reasons You Should Add Mom Jeans to Your Wardrobe
Do you want to add something unique and stylish to your wardrobe? If so, then I highly recommend you try out mom jeans! These jeans have been a trend for quite a while now and for a good reason. This blog post will give five reasons to consider adding mom jeans to your wardrobe. From their durability to versatility, I'll explain why they're worth adding to your closet. So, keep reading to learn why you should add mom jeans to your wardrobe.
5 Reasons You Should Add Mom Jeans to Your Wardrobe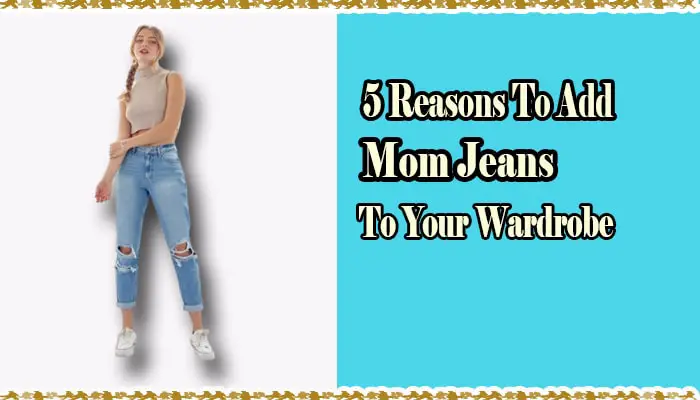 As someone who loves fashion, I know every wardrobe should have a few staple pieces. One of those must-have items is mom jeans. They're not only comfortable, but they also look great with a variety of outfits. Here are five reasons why you should add mom jeans to your wardrobe.
Reason 1: Mom Jeans Are Super Comfortable
Mom jeans are made from lightweight denim that is both soft and stretchy. As a result, they hug your body in all the right places and provide comfort and support. Plus, they're designed to be fitted but not tight – so you don't have to worry about feeling restricted or uncomfortable.
Reason 2: They Look Great With Anything
When it comes to fashion, I'm all about versatility. That's why I love mom jeans! They look great with anything you can think of. From a dressy blouse and a pair of chunky heels to a cozy sweater and sneakers, you can find the perfect look for any occasion. And because mom jeans are so comfortable, you can wear them all day and still feel great! I've been known to rock a pair of mom jeans with my favorite graphic tee on the weekends. So no matter what I wear, I will look good and feel even better. Here is a full guide on How To Style Mom Jeans? and What shoes to wear with mom jeans?
Reason 3: Mom Jeans Are Flattering
Let's face it: not all jeans are flattering. But mom jeans are an exception to this rule. The high waist and slightly looser fit make them an excellent choice for various body types. So whether you're tall, petite, plus-size, or anything in between, you can find a pair of mom jeans that will flatter your figure. I love how they give me curves in all the right places. The waistband can also help you achieve an hourglass shape without extra effort.
Reason 4: They Go With Any Season
Mom's jeans are perfect for any season. In the warmer months, you can pair them with a crop top and sandals for a casual look. Add a cozy sweater and boots in the cooler months for a stylish look.
Reason 5: They're Affordable
Shopping for clothes can be expensive, so finding a fashion staple that won't break the bank is excellent. Mom jeans are affordable, meaning you don't have to worry about spending too much on them. I picked up several pairs of mom jeans, an excellent deal for a timeless clothing. Many options exist, so you can find the perfect pair without worrying about the price.
Overall, mom jeans are a must-have item in any wardrobe. They're comfortable, flattering, and versatile – plus, they're affordable. So, if you're looking for a classic denim style, mom jeans are perfect.
What Body Type Should Wear Mom Jeans?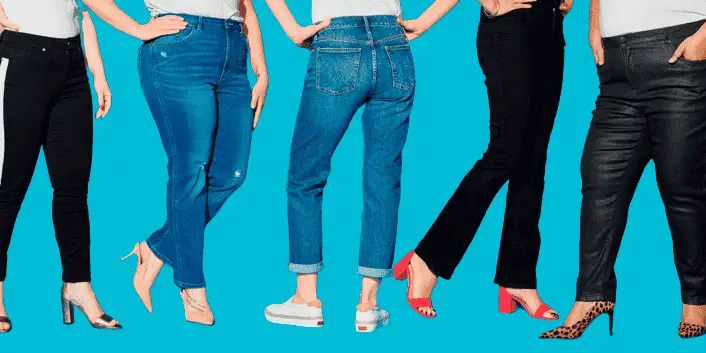 As someone with a pear-shaped body type, I can confidently say that mom jeans are a great choice! Mom jeans are high-waisted, straight-legged jeans that are designed to flatter a variety of body types. The high-rise silhouette creates a flattering look that accentuates curves. The straight-leg cut also helps to create an elongated look, which is excellent for those with shorter legs. Additionally, mom jeans are more forgiving around the hips and thighs, which makes them ideal for those with a pear-shaped body type.
Also Read: What Shirts To Wear With Mom Jeans?
Conclusion
Mom jeans are a great way to stay stylish and comfortable. Their timelessness and versatility make them perfect for virtually any occasion. Not only are mom jeans incredibly fashionable, but they also are incredibly affordable. In addition, they come in various styles, colors, and sizes, ensuring you can find the perfect pair for your wardrobe. So if you're looking for a timeless and chic look, mom jeans are the way to go! Thanks for reading my blog post about five reasons you should add mom jeans to your wardrobe.